Read Up on Gardening Tips and Tricks

As trees bloom and birds migrate back to Kentucky, so too does the spring planting season.
Whether you have a green thumb or are just starting out, learn gardening tips and tricks from books in our collection. From flowers to herbs to vegetables and even indoor plants, these reads are sure to help you spruce up on plant parenting skills.
Gardening Books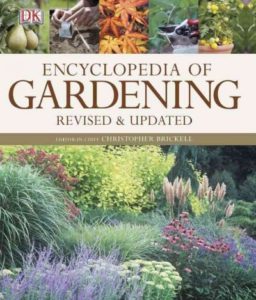 Encyclopedia of Gardening by Christopher Brickell
If you're a newbie looking to learn, this expert-written encyclopedia is a good place to start. Stocked with information about gardening techniques, design and tools, it includes an extensive glossary of trees, shrubs, perennials and more.
---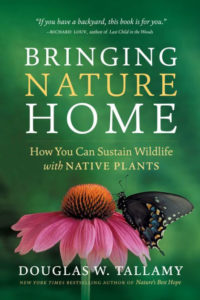 Bringing Nature Home by Douglas W. Tallamy 
Anyone with a patch of land can contribute to biodiversity and, by doing so, help sustain local wildlife. This is the call to action in Douglas W. Tallamy's Bringing Nature Home, where he discusses the relationship between native plants and animals. When native plants become less, so do the insects that feed on them. As those populations shrink, birds and other animals have scarce food options. By adding native plants to your garden or backyard, you can help change the trend—pollinators and cute critters will thank you for it by visiting!
---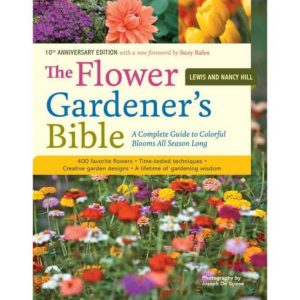 The Flower Gardener's Bible by Lewis Hill
Full of time-tested techniques and creative designs, Lewis Hill's expertise is sure to keep your garden colorful this spring and summer. Read up on how to treat your soil, cope with garden pests and tend to your flower beds.
---

The Little Book of Cottagecore by Emily Kent
"Cottagecore" — an online aesthetic romanticizing cozy rural and farm life — may have been coined in the 2010s but, thanks to TikTok and quarantining, gained popularity in 2020 and beyond. If simplicity is what you seek through gardening, let Emily Kent be your guide. As you learn about container gardening, you can also brush up on baking pies from scratch, sewing, beekeeping, making candles and more.
---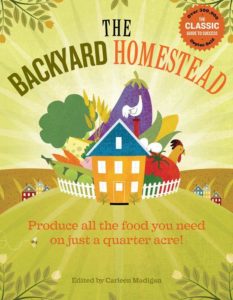 The Backyard Homestead by Carleen Madigan 
Learn how to turn your backyard into a self-sufficient food source with guides on growing vegetables and fruits; beekeeping; raising animals like chickens, goats or even a cow; and cooking, preserving, curing, brewing and pickling your yields. According to the book, you only need a quarter of an acre to harvest 1400 eggs, 50 pounds of wheat, 60 pounds of fruit, 2000 pounds of vegetables, 280 pounds of pork and 75 pounds of nuts.
---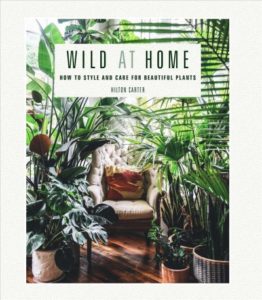 Wild At Home by Hilton Carter
Hilton Carter, one of the most beloved plant enthusiasts and interior stylists, has over 200 plants in his home. Bring beautiful foliage into your own house, keep them alive and learn how to style them via Wild At Home. The book is also full of beautiful photographs sure to inspire you.
---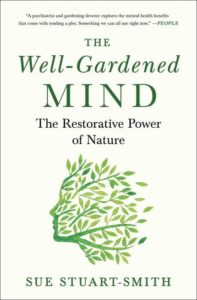 The Well-Gardened Mind by Sue Stuart-Smith
Have you ever felt peace while adding plants to your home, backyard or apartment deck? There's a good reason. A psychiatrist and avid gardener, Sue Stuart-Smith writes on the restorative power of nature. Learn how the process of tending to a garden plot can act as a way to sustain one's innermost self.
---
More News