Read Like Your Favorite Teen TV Show Characters

Have you ever wondered what books your favorite teen tv show characters would be reading?

If so, we have the perfect books for you to check out. We've complied a list of books for characters from popular teen shows. There are book selections for Manhattan's elite, aspiring teen filmmakers, an overachiever dealing with a love triangle, and everything in between.
Books for Teen TV Series Characters
Gilmore Girls – Jess Mariano
The question we have to ask ourselves isn't what would Jess be reading, but what hasn't Jess already read? Jess would definitely pick up a copy of Roxane Gay's Bad Feminist and annotate it before passing it off to Rory Gilmore to read. Bad Feminist's collection of essays not only discuss feminism but also touch on other important cultural and political topics of our time.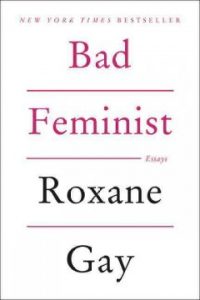 Bad Feminist by Roxane Gay
---
Atypical – Sam Gardner
It's no secret that Sam Gardner's favorite animal is the penguin. The flightless species of birds help soothe and comfort him. Throughout the series, Sam can be seen sketching penguins and watching penguin documentaries. This book would help him learn to draw penguins along with other animals.

Wild Animals: Learn to Draw Step by Step by William F. Powell
---
Friday Night Lights – Coach Eric Taylor
Okay, we all know that Coach Taylor obviously isn't a teenager, but we'll make an exception this one time. Coach Taylor's iconic life motto is "Clear Eyes. Full Hearts. Can't Lose," so he would obviously spend his free time catching up on the lives and lessons of other great coaches. Afterward, he might flip through a Chicago travel book to prepare for a trip to visit his daughter, Julie, and Matt Saracen.

The Perfect Pass: American Genius and the Reinvention of Football by S.C. Gwynne
---
Dawson's Creek – Dawson Leery
Let's be real – Dawson has already read any book published on Steven Spielberg or Francis Ford Coppola. When not busy writing a screenplay, he'll be soaking up as much filmmaking insider info as possible. Oliver Stone's memoir takes readers into the trenches of some of his most iconic films. Dawson would definitely be taking notes about Stone's experiences navigating Hollywood and continuously creating acclaimed films throughout his career.

Chasing the Light: Writing, Directing, and Surviving Platoon, Midnight Express, Scarface, Salvador, and the Movie Game by Oliver Stone
---
The OC – Seth Cohen
Seth is an unabashed comic book superfan. This is no exaggeration – he even made a comic based on his Orange County friends and family entitled Atomic County. In this memoir, Stan Lee breaks down his legendary career beginning with his childhood in New York City to the creation of his superhero empire. There's no doubt that Seth would have added Lee's memoir to his Chrismukkah list.

Amazing Fantastic Incredible: A Marvelous Memoir by Stan Lee
---
Lizzie McGuire – Lizzie McGuire
Lizzie would be hanging out by a pool next to Gordo, sipping a margarita and enjoying the perfect summer romance read. Emily Henry's book, People We Meet on Vacation, is equal parts funny, emotional and romantic – the perfect mix for Lizzie McGuire. Perhaps she'll recommend this selection for the book club she's certainly started with Miranda.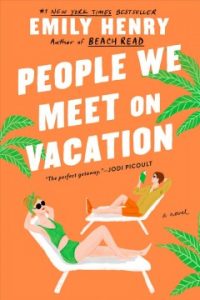 People We Meet on Vacation by Emily Henry
---
Daria – Daria Morgendorffer
The Secret History was initially released 1992, but has recently gained popularity again due to its status as a pillar of Dark Academia. Daria would read this tale of an eccentric group of collegiate New England friends between studying and grabbing pizza with her BFF Jane. With Jane and Daria both attending college in Boston, they would be intrigued by the lives of The Secret History's elite friend group.

The Secret History by Donna Tartt
---
Euphoria – Rue Bennett and Jules Vaughn
With a penchant for self-destruction, Rue and Jules would enjoy taking turns reading Ellis's debut novel full of 1980s Los Angeles decadence and depravity. Both Rue and Jules would likely be drawn to the novel's distinct writing style and subject matter.

Less Than Zero by Bret Easton Ellis
---
Never Have I Ever – Devi Vishwakumar
When it comes to academics, Devi Vishwakumar has everything under control. She's intelligent, disciplined and driven. When it comes to everything else in her life, Devi is a bit of a mess. Even tennis legend John McEnroe would agree. Whether you're Team Ben or Team Paxton, I think we can all agree that Devi would secretly be reading a book to help with her personal relationships. How to Win Friends and Influence People would be Devi's top pick for tips on how to improve her relationships with her friends, family and love interests. Of course, she would probably claim it was research for a school assignment and not about her own personal growth.

How to Win Friends and Influence People by Dale Carnegie
---
Freaks and Geeks – Lindsay Weir
If Freaks and Geeks were set in the present-day, Lindsay would be reading The Queen's Gambit in the privacy of her own home. However, she would likely be reading a book about The Doors or The Grateful Dead while on the bleachers at school to impress her new "freaks" friend group. Bill Kreutzman's Deal: My Three Decades of Drumming, Dreams, and Drugs with the Grateful Dead would be the perfect book to catch the attention of Daniel Desario. This memoir was written by one of the band's founding members and would provide Lindsay with plenty of information to sprinkle into conversation with the "freaks."

Deal: My Three Decades of Drumming, Dreams, and Drugs with the Grateful Dead by Bill Kreutzman
---
Gossip Girl – Blair Waldorf
While they may have spent more time scheming than studying, the cast of characters on Gossip Girl attended one of Manhattan's top private schools and likely have read all the classics by now. Blair would send her maid, Dorota, to grab a copy of Fashion and Versailles for a dose of inspiration for her own fashion line.

 Fashion and Versailles by

Laurence

Benaïm
---
More News