Rainy Day Reads to Curl Up With

Cracked open books and steamy mugs of tea are synonymous with rainy days.
Maybe such weather puts you in a cozy mood. Or it instills a sense of wonderment. It's also the perfect backdrop for a good scare. Regardless of your preference, here are a few suggestions to get you through spring – and its inevitable storms.
Science Fiction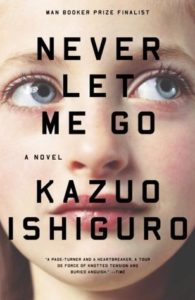 Never Let Me Go by Kazuo Ishiguro
Nobel-Prize winning author Kazuo Ishiguro's thoughtful dystopian yarn is set within the grounds of Hailsham, a mysterious boarding school tucked away in the English countryside. It follows the lives of students Kathy, Tommy and Ruth from childhood into young adulthood as they come to terms with the harsh reality of what Hailsham is – and their destiny. For greatest impact, Never Let Me Go is best entered with little knowledge of what it's about. A beautiful, gripping novel that plumbs the depths of morality, humanity and love, Ishiguro's work is likely to stay with you long after the rain stops.
---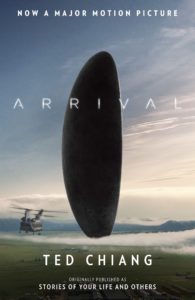 Stories of Your Life and Others by Ted Chiang 
Looking to breeze through something? Short stories are perfect for just that. Ted Chiang's first collection includes eight poignant tales, one of them being the work on which major motion picture Arrival was based. Take note, sci-fi fans: Chiang is a four-time Nebula, Hugo and Locus winner – and lives up to the hype.
---
Fantasy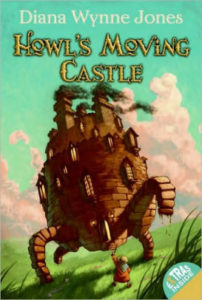 Howl's Moving Castle by Diana Wynne Jones
Hayao Miyazaki's animated feature Howl's Moving Castle is a beloved comfort film. The book is just as magical and charming. When Sophie ventures outside of her stepmother's hat shop, she unknowingly provokes the Witch of the Waste, whose spell transforms her into an old woman. To break the curse, Sophie sets her sights on Wizard Howl's castle and encounters many adventures on the way. It's the first of Diana Wynne Jones' Howl series.
---

Wildwood by Colin Meloy with illustrations by Carson Ellis
Equally part modern fairy-tale and coming-of-age story, Wildwood sets off in a twisty forest known as the Impassable Wilderness (I.W.), a secret world tucked away on the outskirts of a city known for its rainy day vibes: Portland, Oregon. When Prue McKeel's baby brother is stolen by a murder of crows, she must venture into the I.W. to save him. Filled with imaginative illustrations, Wildwood takes a classic folkish tale and makes it modern. Along with penning The Wildwood Chronicles, Meloy is the lead singer of band The Decemberists.
---
Fiction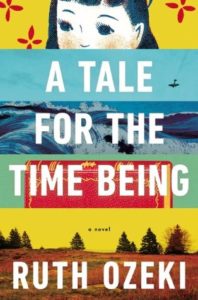 A Tale for the Time Being by Ruth Ozeki 
This novel entwines the past and present through sixteen-year-old Nao, who lives in Tokyo, and novelist Ruth, who lives on a remote island across the Pacific. Experiencing loneliness and intense bullying, Nao plans to document the life of her great-grandmother, a Buddhist nun, before ending her life. When Ruth stumbles upon a Hello Kitty lunchbox that has washed ashore – presumably from the devastating 2011 tsunami – she finds herself pulled into the past and entangled in Nao's life.
---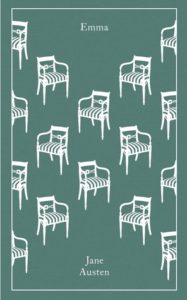 Emma by Jane Austen
Jane Austen may very well be the reigning queen of rainy day reads. Cozy, witty, sarcastic and warm, any of her books could fit under this umbrella. Read Emma, though, and you can follow up with a re-watch (or first viewing) of its 1995 adaptation Clueless. Either way, Austen's story of this beautiful, clever, rich and single protagonist will have you "totally buggin."
---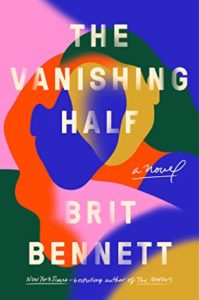 The Vanishing Half by Brit Bennett 
The Vanishing Half was one of 2020's most-discussed, best-selling and critically-acclaimed novels. And its popularity has remained strong in the new year; HBO recently announced that they're adapting it into a series. Bennett weaves the story of 16-year-old twins who ran away from the southern Black community they grew up in. Years later, the sisters have families of their own, and their lives have taken disparate turns. One sister has returned to their hometown, where she resides with her Black daughter. The other passes for white, keeping her identity and past hidden from even her husband. But their fates remain intertwined – as do the lives of their daughters.
---
Horror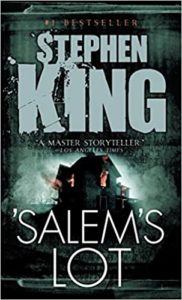 Salem's Lot by Stephen King
One word: Vampires. Get spooked with Stephen King's second novel about Ben Mears, an author who has returned to his hometown to write a book about a house that has haunted him since childhood. But he soon makes a terrifying discovery. The town is crawling with vampires a la Dracula. It's a page-turner that will, pun intended, suck you in.
More News