21 Pop Culture Cookbooks

Cooking is more fun when the recipes are inspired by your favorite books, music, movies and TV shows!
Pinkalicious
Pinkalicious Cupcake Cookbook
The New York Times bestselling author and artist of Pinkalicious, Victoria Kann, brings Pinkalicious fans the first Pinkalicious cookbook, and it's filled with cupcakes galore! Pinkalicious loves pinkatastic cupcakes—and now readers can make all their cupcakes Pinkalicious cupcakes. The Pinkalicious Cupcake Cookbook features more than 20 cupcakes straight from Pinkalicious's world. Bake everything from a classic Pinkalicious cupcake with a cherry on top to a princess cupcake and castle, a snowman cupcake, or a cake pop flower! There are cupcakes for every occasion—birthday parties, Valentine's Day, Christmas and more—and tips to help get kids into the kitchen.
Pokémon
The Pokémon Cookbook: Easy & Fun Recipes

Pokémon fans will gather around this adorable cookbook that features all kinds of nutritional food created to resemble Pokémon from the popular franchise. This is a serious guide with practical lessons on nutrition and cooking skills. Many of the examples are suggested as party fare, but others are for everyday lunches and snacks. It is recommended that a parent assist in the cutting and cooking for safety reasons. It is also noted that some of the ingredients are specifically found in Asian-centered supermarkets or groceries, but substitutions are often given in asides. Drawings of the character portrayed accompany each entry, and diagrams laying out the cooking and decorating are provided.
Disney Princesses
The Disney Princess Cookbook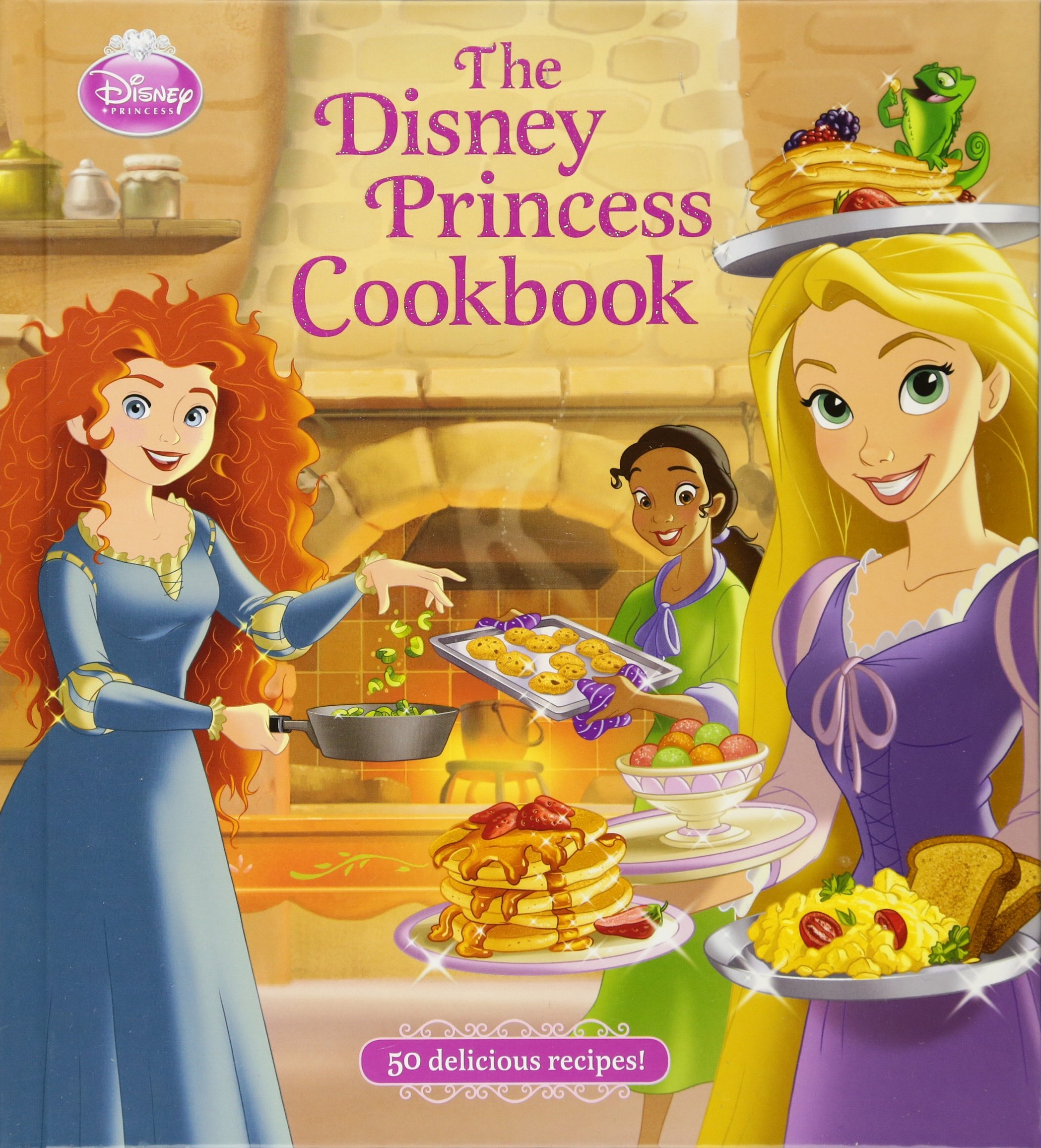 From Rapunzel's Frying Pan Eggs to Ariel's Sea Turtle Cupcakes, this beautiful cookbook is filled with delicious recipes inspired by the Princesses' many adventures. With simple step-by-step instructions, mouth-watering photos of each dish and helpful tips from the Princesses themselves, this cookbook makes it easy to whip up some kitchen magic.
Little House on the Prairie
The Little House Cookbook: Frontier Foods from Laura Ingalls Wilder's Classic Stories
With this cookbook, you can learn how to make classic frontier dishes like corn dodgers, mincemeat pie, cracklings and pulled molasses candy. The book also includes excerpts from the Little House on the Prairie books, fascinating and thoroughly researched historical context, and details about the cooking methods that pioneers like Ma Ingalls used, as well as illustrations by beloved artist Garth Williams.
Harry Potter
The Unofficial Harry Potter Cookbook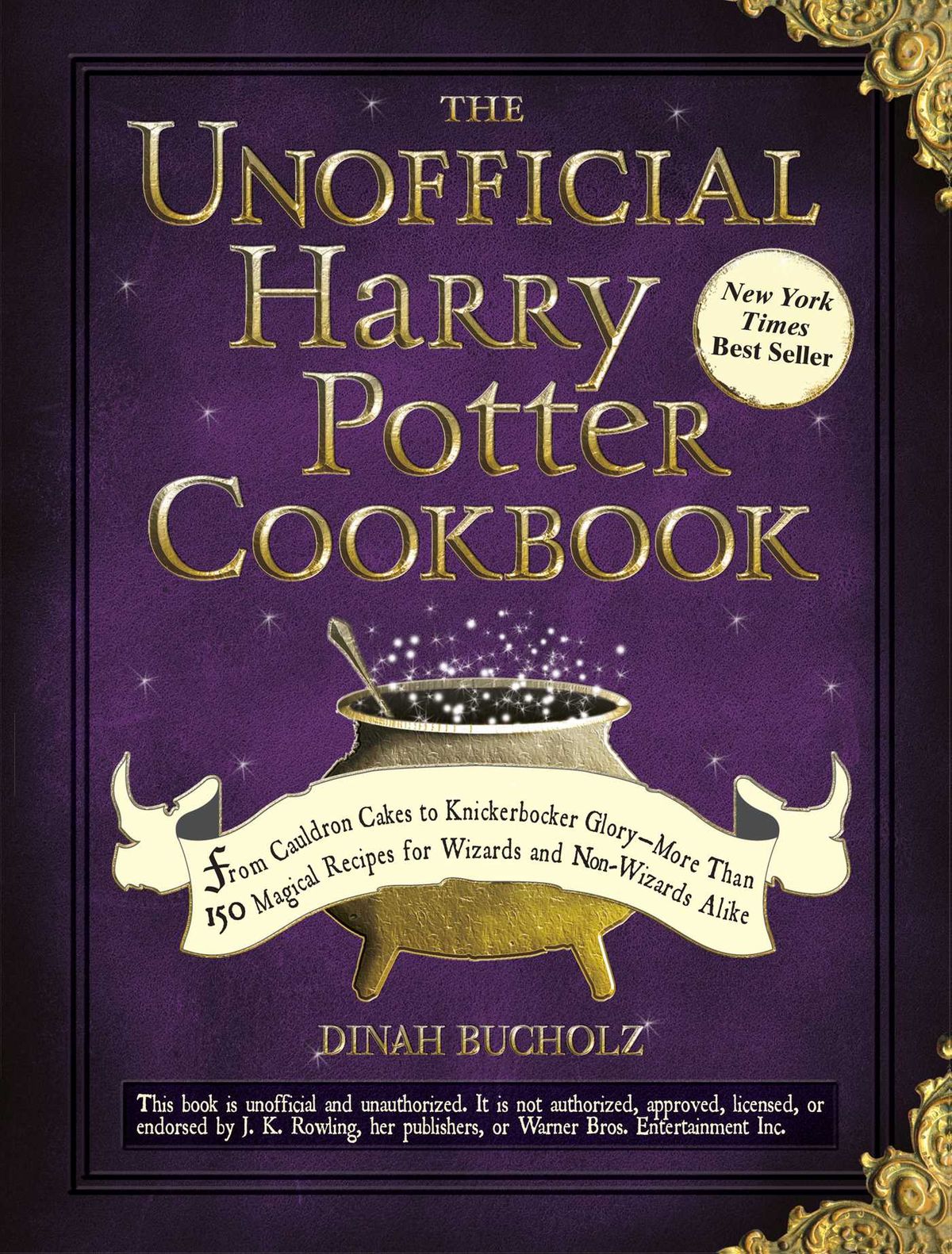 With this cookbook, dining a la Hogwarts is as easy as Banoffi Pie! With more than 150 easy-to-make recipes, tips and techniques, you can indulge in spellbindingly delicious meals drawn straight from the pages of your favorite Harry Potter stories, such as:
Treacle Tart – Harry's favorite dessert
Molly's Meat Pies – Mrs. Weasley's classic dish
Kreacher's French Onion Soup
Pumpkin Pasties – a staple on the Hogwarts Express cart
With a dash of magic and a drop of creativity, you'll conjure up the entrees, desserts, snacks and drinks you need to transform ordinary Muggle meals into magical culinary masterpieces.
Jimmy Buffet
Margaritaville: The Cookbook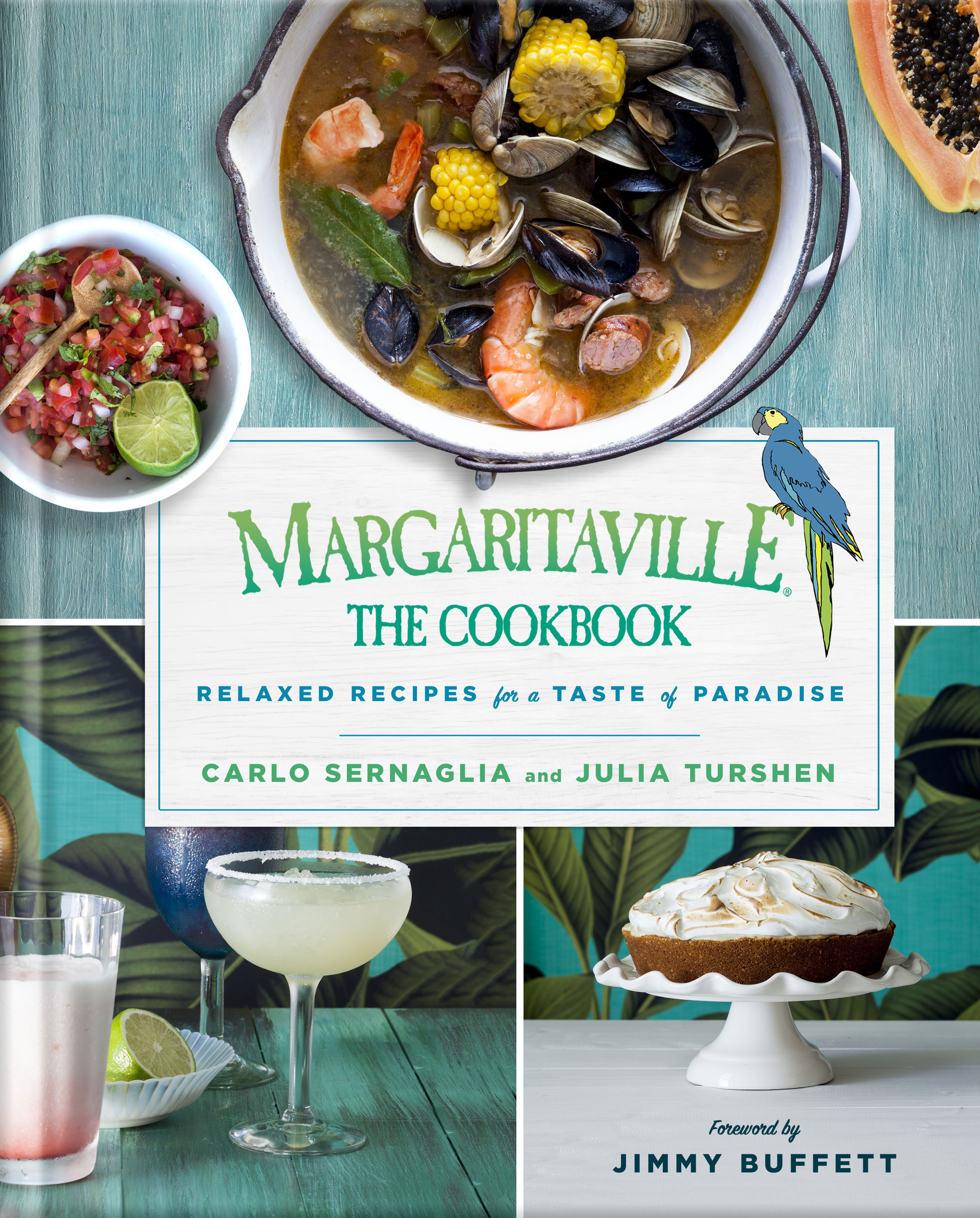 Margaritaville: The Cookbook is filled with recipes that bring the flavor of island living and the spirit of Jimmy Buffett's iconic song straight into your home.
The first official cookbook from the beloved world of Margaritaville features laid-back favorites like the explosively good Volcano Nachos and the heaven-on-earth-with-an-onion-slice Cheeseburger in Paradise, alongside more sophisticated options that will wow your guests. With its combination of recipes, stories and gorgeous food and lifestyle photographs throughout, it is sure to put you in a Margaritaville state of mind!
The Berenstain Bears
The Berenstain Bears' Holiday Cookbook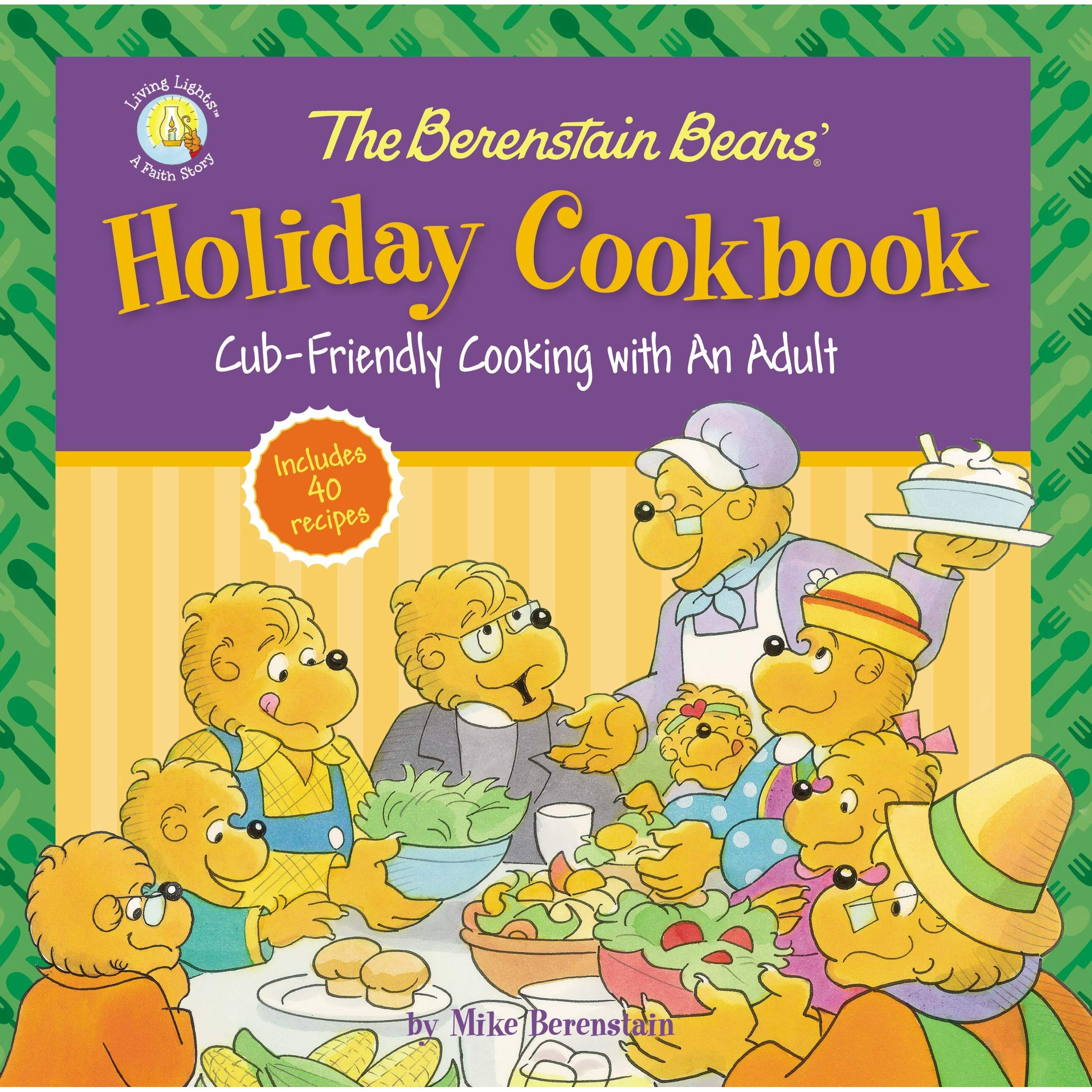 Be part of the fun and join Mama, Papa, Brother, Sister and Honey Bear as they cook up holiday favorites and some unique eats for friends and family. Filled with traditional holiday favorites like frosted sugar cookies, pumpkin pie, hot apple cider punch, cranberry stuffing, and some unique and fun recipes like Papa Bear's Paw-Licking Good Chicken Wings, this kid-friendly cookbook will help Bear Country families, and families and friends everywhere, have the most wonderful year of eating ever!
Young cooks and their adult assistants will find recipes for beverages, main dishes, sides, sweets and treats.
The Walking Dead
The Walking Dead: The Official Cookbook and Survival Guide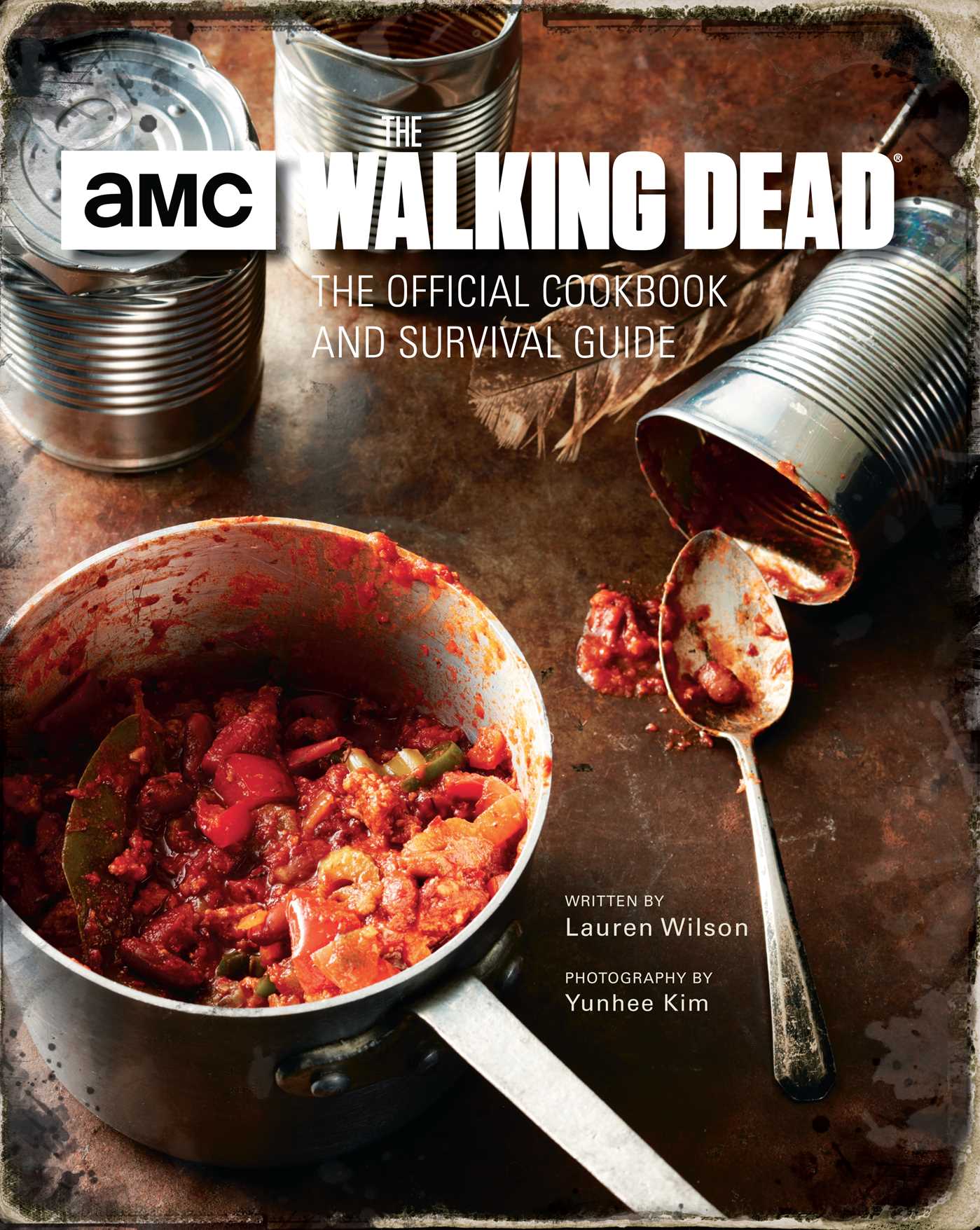 The Walking Dead: The Official Cookbook and Survival Guide details the skills and recipes you need to survive (while avoiding being eaten) during a walker apocalypse. Inspired by the hit AMC television series, the book features recipes for meals featured on the show, plus food and drinks inspired by key characters and locations, along with expert information on foraging, hunting wild game and outdoor cooking. Featuring familiar treats like Carl's Pudding, Carol Peletier's Baked Goods and Hershel's Spaghetti, this is the ultimate cookbook for fans and walker-wary survivalists alike.
Snoop Dogg
From Crook to Cook: Platinum Recipes from tha Boss Dogg's Kitchen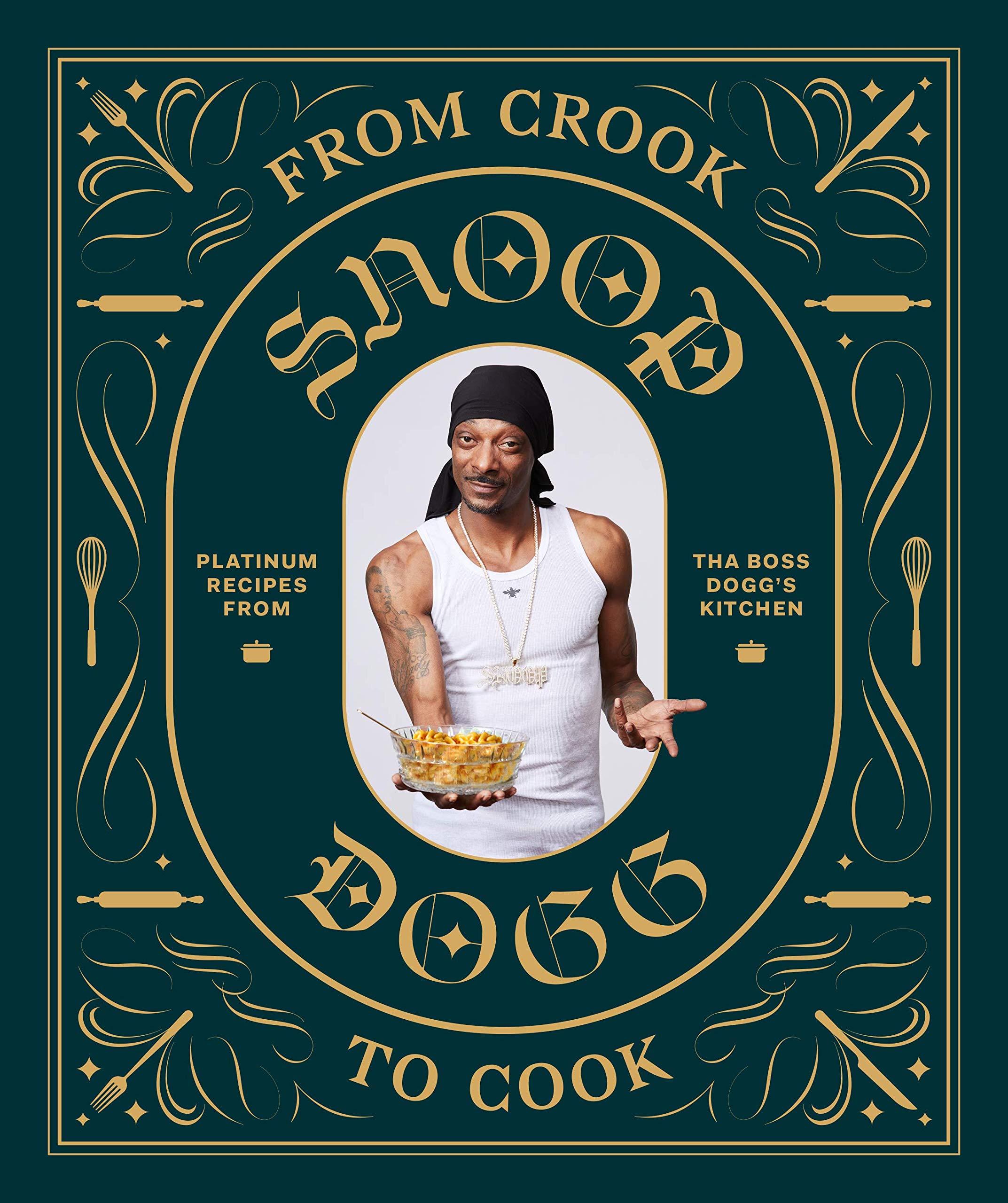 This recipe book delivers 50 recipes straight from Snoop's own collection. Snoop's cookbook features staples like baked mac & cheese and fried bologna sandwiches with chips, and new takes on classic weeknight favorites like soft flour tacos and easy orange chicken. And it doesn't stop…Snoop's giving a taste of the high life with remixes on upper echelon fare such as lobster thermidor and filet mignon. From chewy Starbursts to those glorious Frito BBQ Twists, you should have an arsenal of snacks that'll satisfy. And of course, no party is complete without gin and juice and other platinum ways to entertain.
Dr. Seuss
Green Eggs and Ham Cookbook: Recipes Inspired by Dr. Seuss
Ever wonder what green eggs and ham really taste like? They're yummy. And now everyone can whip up a batch for themselves using this fabulous cookbook. Filled with simple, scrumptious, wacky recipes for such foods as Cat in the Hat Pudding and Moose Juice and Schlopp, this unique cookbook will have the whole family hamming it up in the kitchen. Each recipe is accompanied by the original verse that inspired it, and the pages are laminated to protect against getting splatters of Sneetch Salad, Oobleck and Solla Sollew Stew.
Downton Abbey
The Official Downton Abbey Cookbook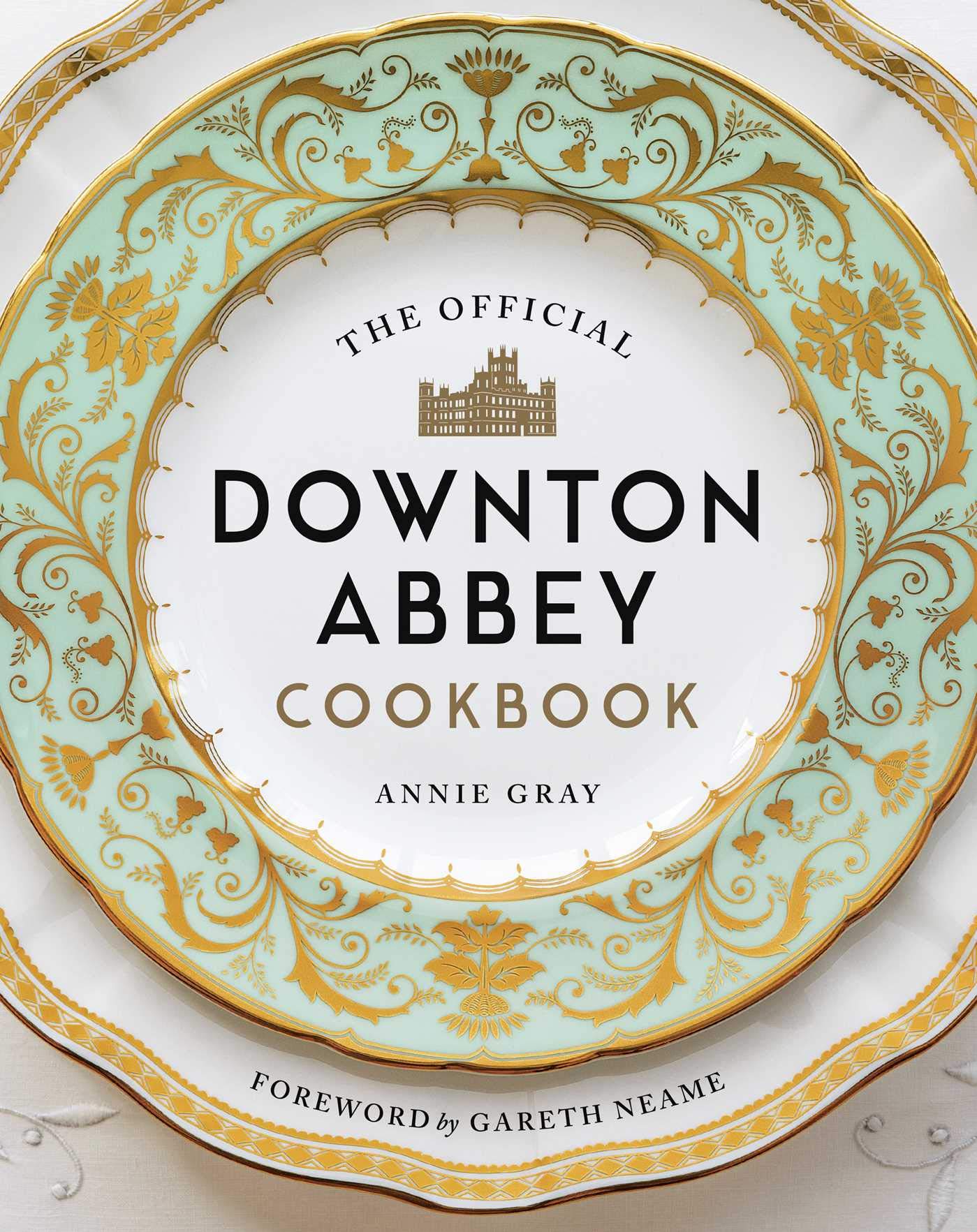 The Official Downton Abbey Cookbook presents over 100 recipes that showcase the cookery and customs of the Crawley household-from upstairs dinner party centerpieces to downstairs puddings and pies-and brings an authentic slice of Downton Abbey to modern kitchens and Downton fans. Whether adapted from original recipes of the period, replicated as seen or alluded to on screen, or typical of the time, all the recipes reflect the influences found on the Downton Abbey tables.
Fried Green Tomatoes at the Whistle Stop Cafe
Fannie Flagg's Original Whistle Stop Cafe Cookbook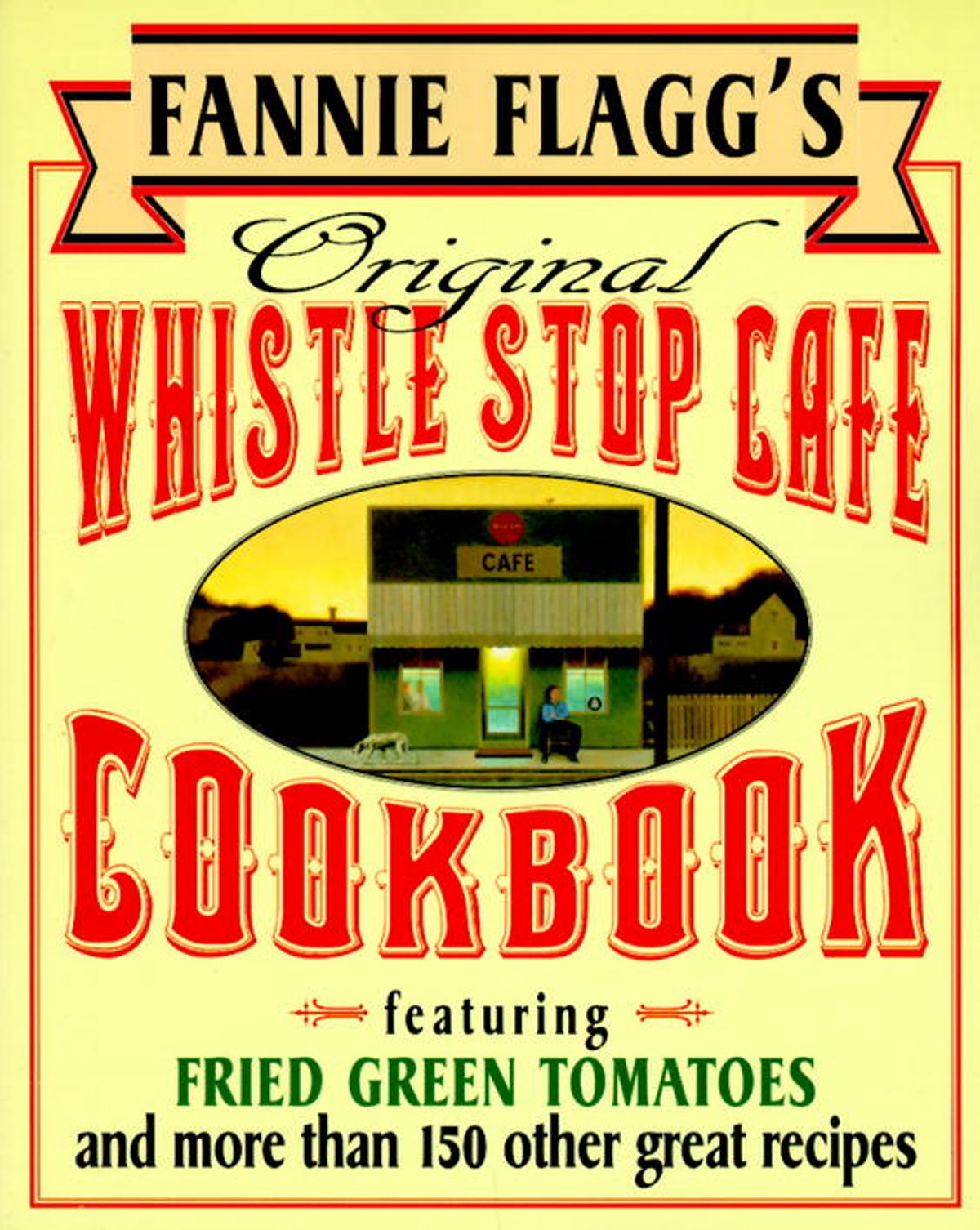 Author of the the beloved novel Fried Green Tomatoes at the Whistle Stop Cafe, Fannie Flagg has long collected recipes from that famed cafe on which the book and movie was based. Now, due to popular demand, she joyfully shares those recipes along with some wonderful (and hilarious) observations about food and life.
Presents more than 150 Southern recipes, including baked Alabama oysters, gingerbread with lemon sauce and other favorites.
Outlander
Outlander Kitchen: The Official Outlander Companion Cookbook
Claire Beauchamp Randall's incredible journey from postwar Britain to eighteenth-century Scotland and France is a feast for all five senses, and taste is no exception. From Claire's first lonely bowl of porridge at Castle Leoch to a decadent roast beef for a wedding feast, from gypsy stew and jam tarts to fried chicken and buttermilk drop biscuits, there are enough mouth-watering meals along the way to satisfy the appetite of even the most demanding palate.
Game of Thrones
A Feast of Ice and Fire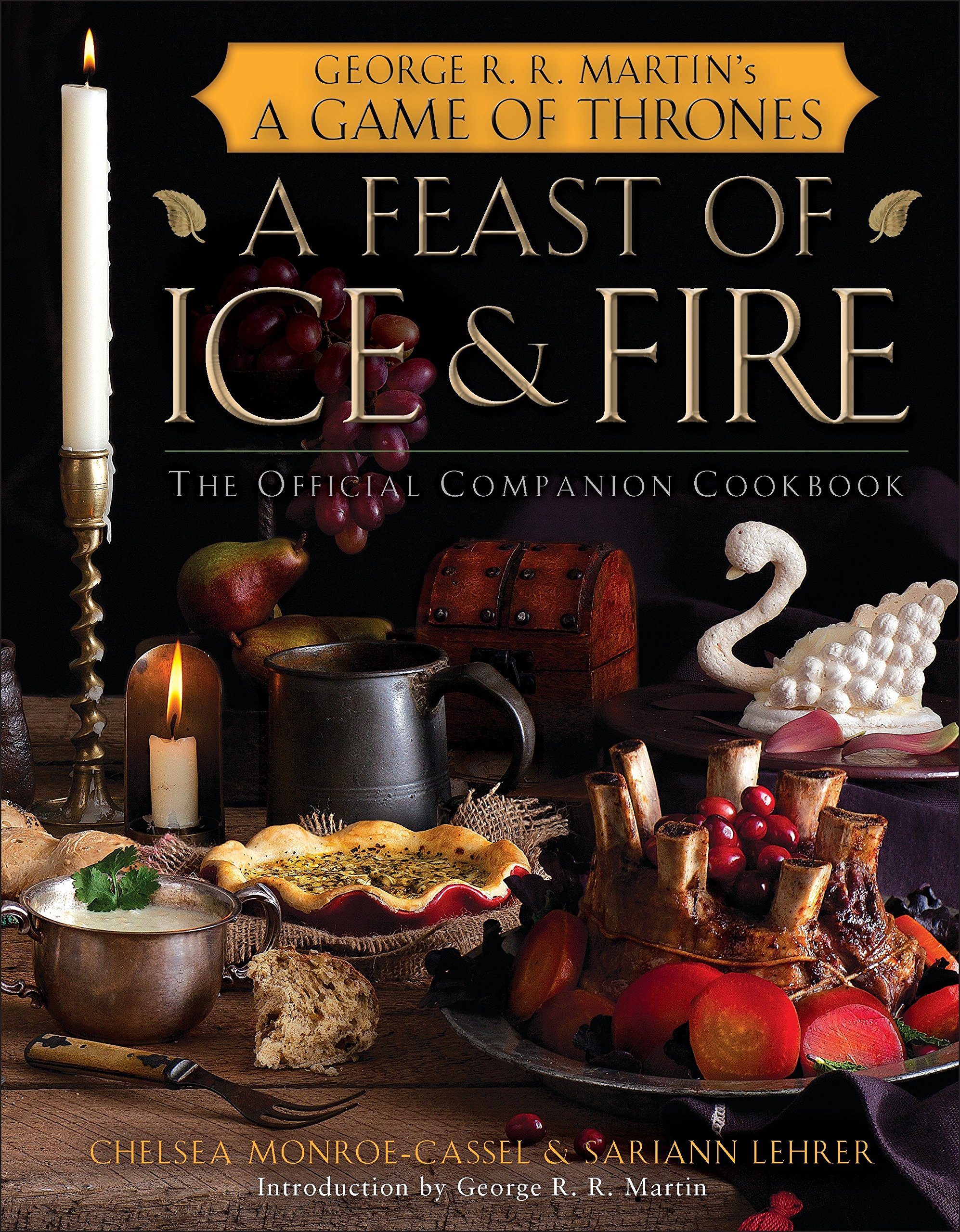 Ever wonder what it's like to attend a feast at Winterfell? Wish you could split a lemon cake with Sansa Stark, scarf down a pork pie with the Night's Watch or indulge in honeyfingers with Daenerys Targaryen? George R. R. Martin's bestselling saga A Song of Ice and Fire and the runaway hit HBO series Game of Thrones are renowned for bringing Westeros' sights and sounds to vivid life. But one important ingredient has always been missing: the mouthwatering dishes that form the backdrop of this extraordinary world. Now, fresh out of the series that redefined fantasy, comes the cookbook that may just redefine dinner… and lunch, and breakfast.
Anne of Green Gables
The Anne of Green Gables Cookbook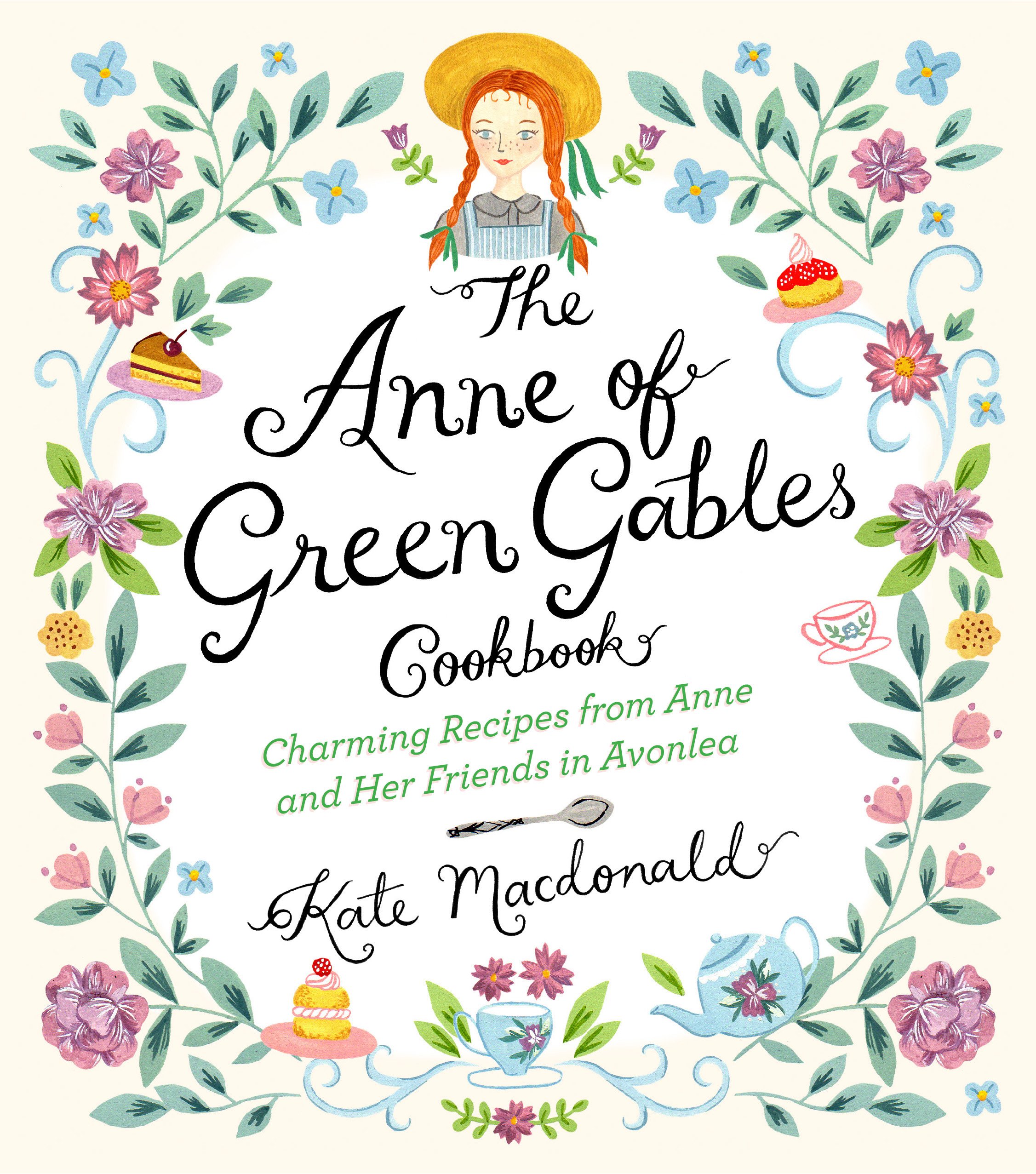 From Poetical Egg Salad Sandwiches and Marilla's Plum Pudding with Caramel Pudding Sauce (without the mouse!) to Gilbert's Hurry-Up Dinner, the recipes included in this cookbook are mentioned throughout the books in the Anne of Green Gables series, along with recipes from L.M. Montgomery's own kitchen. With a lovely grosgrain ribbon, full-color photography, whimsical illustrations, and quotes and anecdotes, this is the ideal cookbook for all "kindred spirits" and lovers of Avonlea.
The Chronicles of Narnia
The Official Narnia Cookbook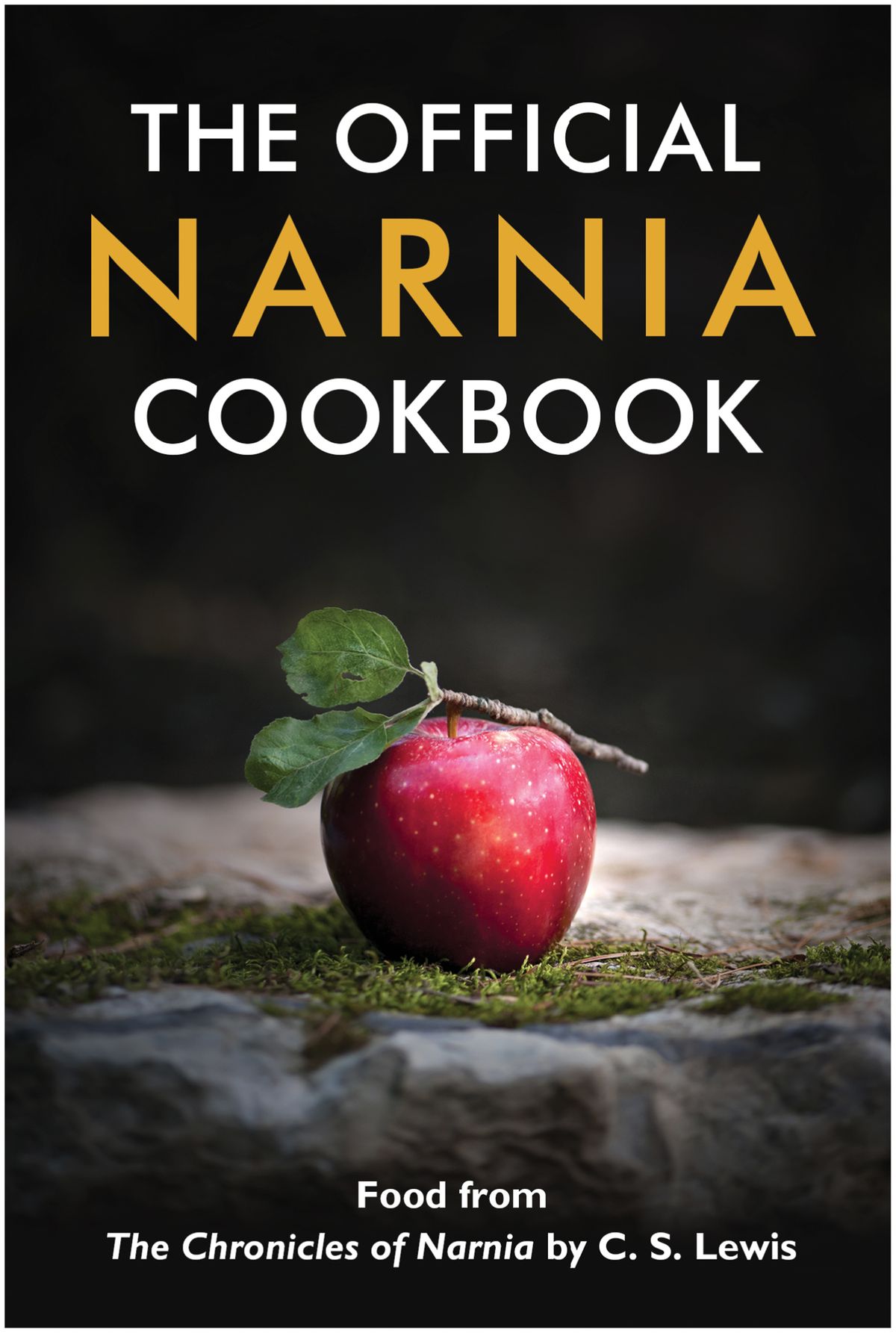 From the White Witch's spellbinding Turkish delight to the centaurs' mouthwatering oatcakes and the Dryads' favorite gooseberry fools, each recipe in The Official Narnia Cookbook is a culinary tribute to the overwhelming influence The Chronicles of Narnia has had on generations of readers. With anecdotes by C. S. Lewis's stepson, Douglas Gresham, and illustrations by the original artist, Pauline Baynes, this is a delicious way to expand your journey into Narnia whether you are a fan of the books or like to cook and read about food.
Doctor Who
Doctor Who: The Official Cookbook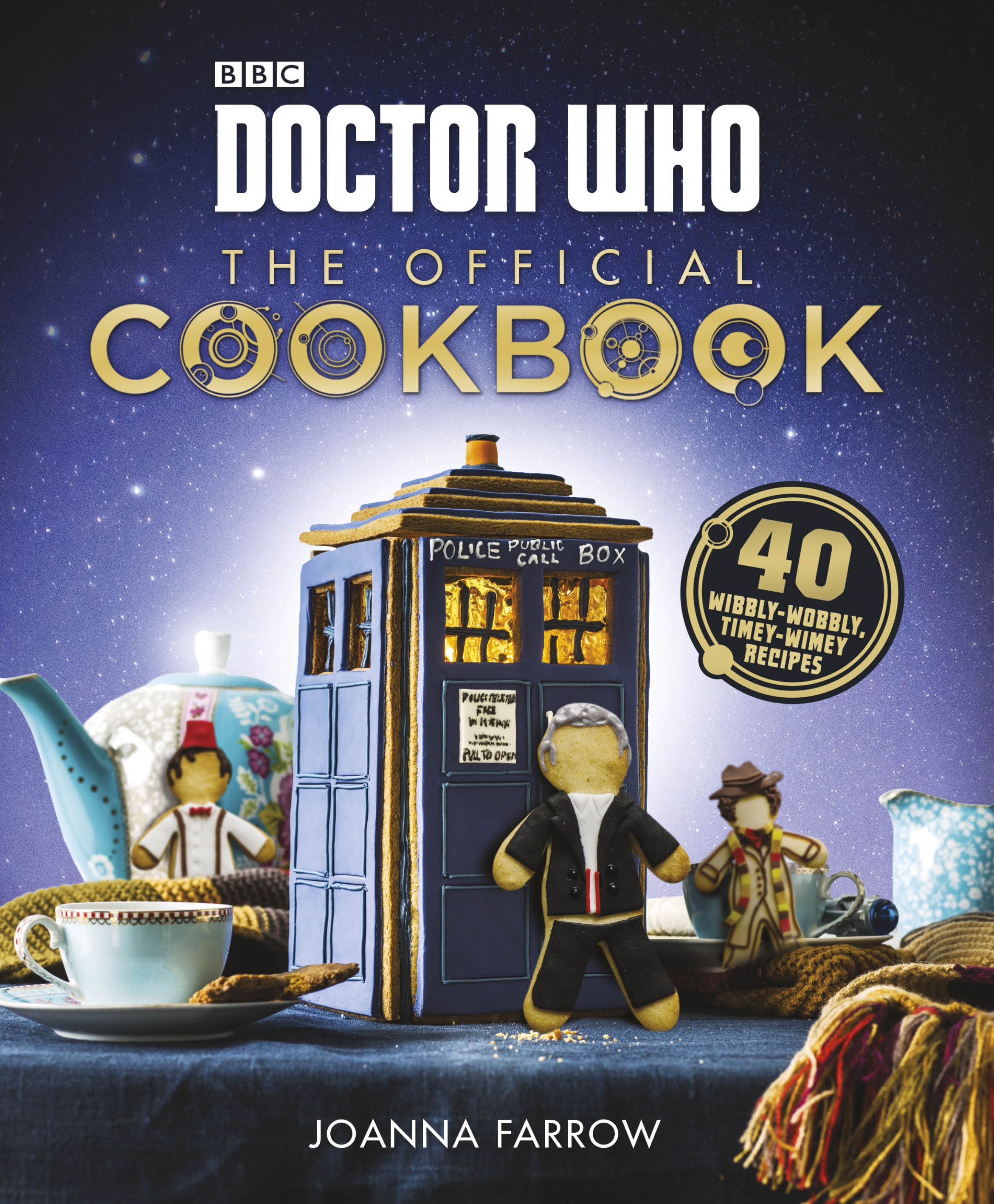 Have your Doctor Who and eat it too with this out-of-this-world cookbook featuring fun, imaginative recipes for the whole family, based on the wildly popular BBC series Doctor Who.
Doctor Who: The Official Cookbook features a cornucopia of delicious, easy-to-make recipes—from the simple, to the showstoppers—with an exciting Whovian twist. Enjoy the Doctor's own favorite, fish fingers and custard, share some Cyberman Pie with friends, treat the family to Cassandra Pizza, or indulge your sweet tooth with a Supreme Dalek Cake.
Smash Mouth
Smash Mouth: Recipes from the Road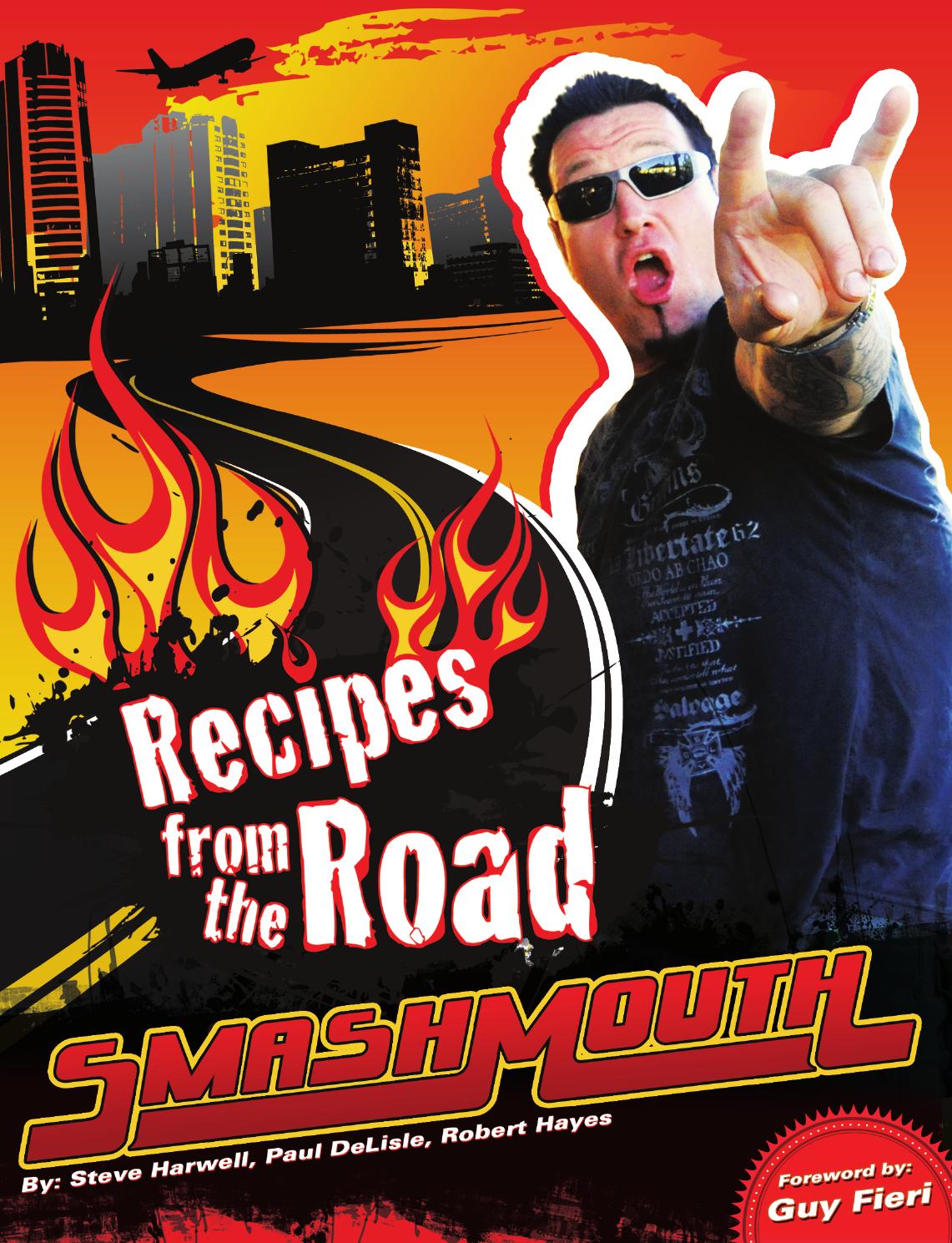 Smash Mouth invades the culinary world with a rock n' roll cookbook. Recipes From The Road is a unique fusion of delicious recipes, hilarious real-life road stories straight from "The Mouth," candid road photos and guest recipes from pop icons such as Guy Fieri (Diners, Drive-ins and Dives), Sammy Hagar (Van Halen), Jerome Bettis (Pittsburgh Steelers) and Michael Symon (Iron Chef, The Chew), all displayed in a beautiful and eye-popping layout.
The Hunger Games
The Unofficial Recipes of The Hunger Games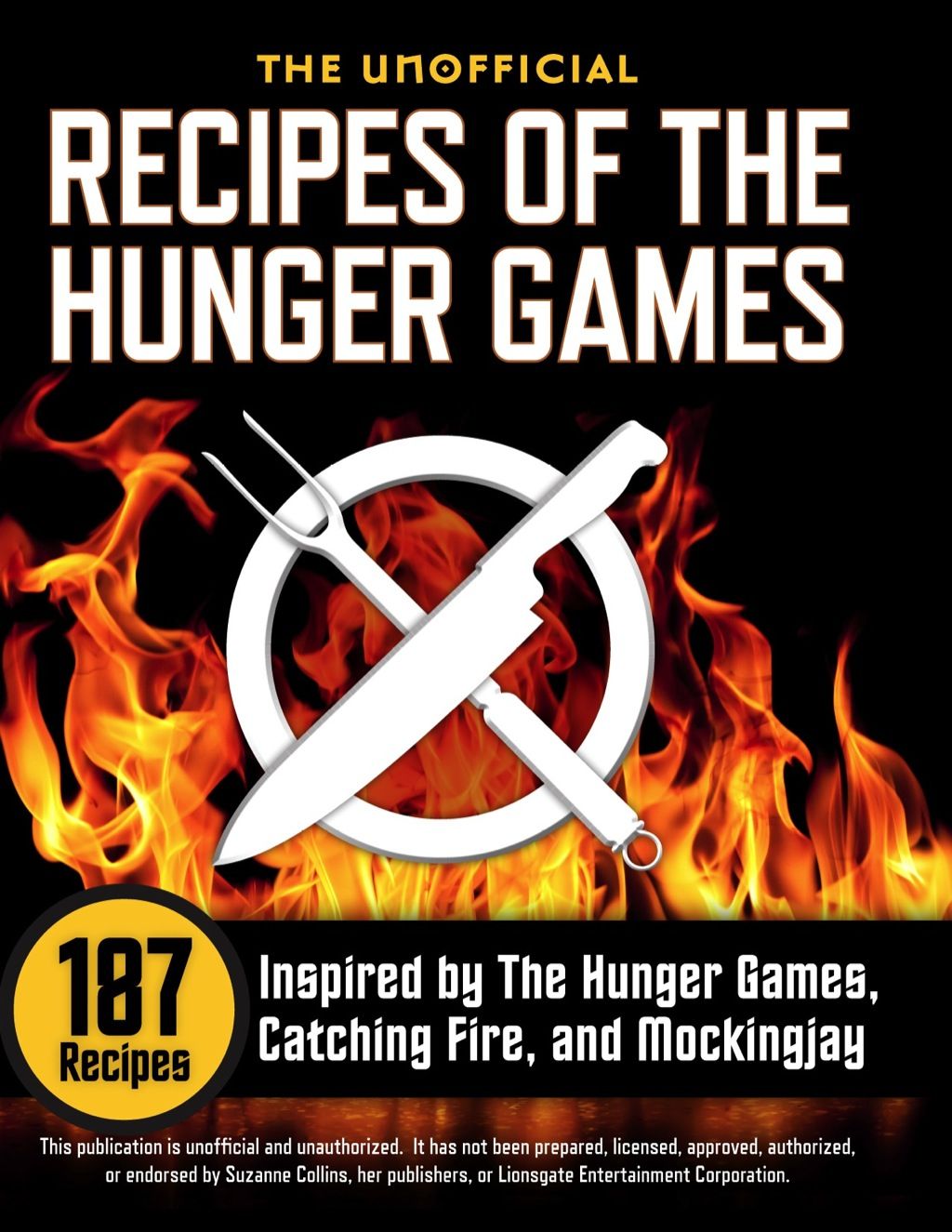 Savor the post-apocalyptic world of Panem one dish at a time with The Unofficial Recipes of The Hunger Games. Offering 187 recipes, this cookbook serves fans an authentic taste of the Hunger Games trilogy, whether foraged for in the impoverished District 12 or devoured at the lavish banquets of the Capitol.
Satisfy your appetite with the recipes savored and inspired by the characters:
Peeta's Burnt Raisin Nut Bread
Orange Chicken in Cream Sauce
Beloved Lamb Stew With Dried Plums
Creamy Roasted Katniss Soup
Prim's Birthday Venison Steaks
Gale's Venison Pot Roast
Greasy Sae's Holiday Stuffed Possum
Hazelle's Authentic Beaver Stew
Star Wars
The Star Wars Cookbook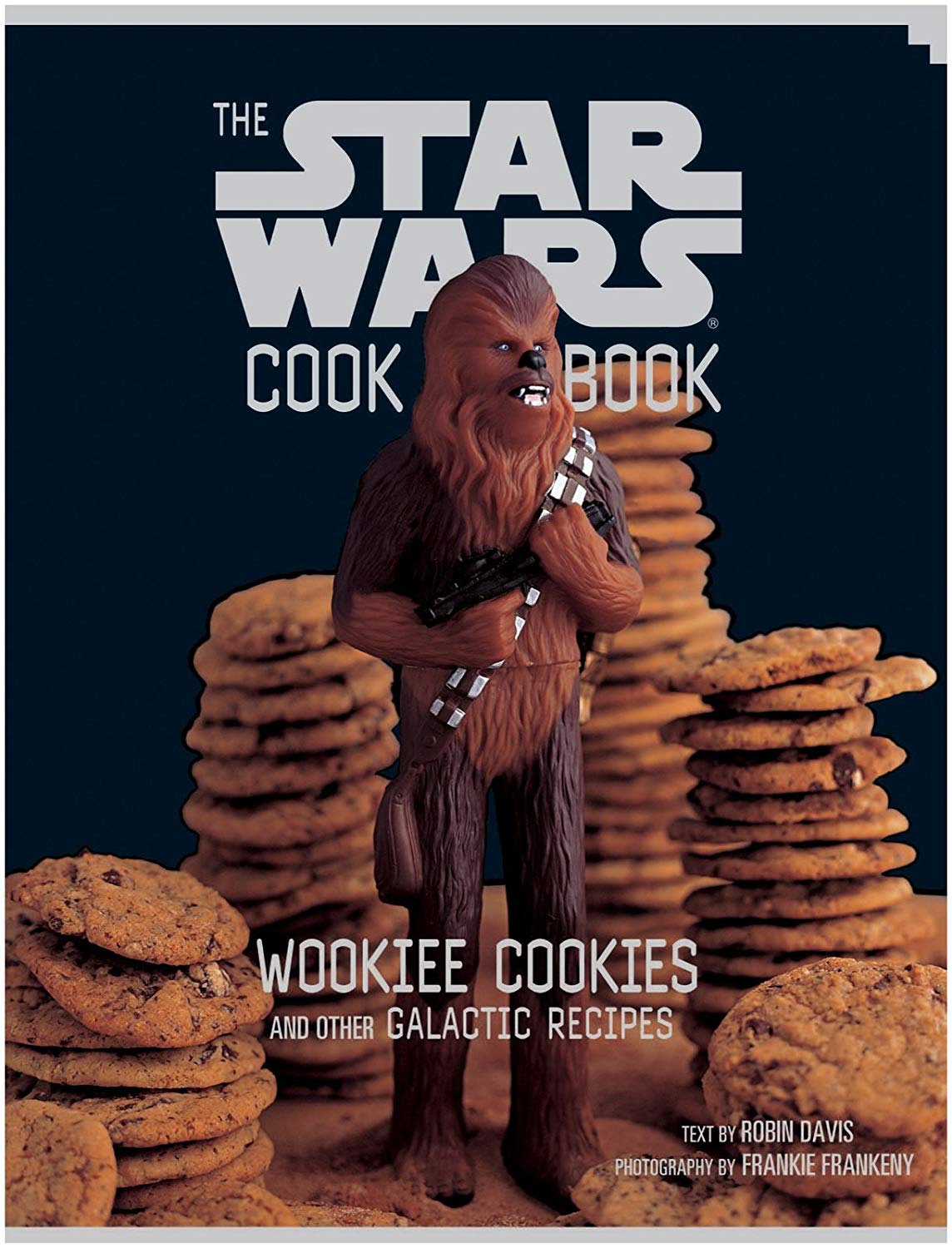 Boba Fett-Uccine and Princess Leia Danish Dos are just the beginning when the Force is with you in the kitchen. Wookiee Cookies is your invitation to fine culinary experiences in the Star Wars frame of mind. From C-3PO Pancakes to Jedi Juice Bars, this intergalactic Star Wars cookbook features healthy snacks, delicious dishes, sweet treats and easy main courses no Rebel can resist. The eBook includes hilarious photos and safety tips for cooking on Earth as well as in most space stations. Whether you drove to your first Star Wars flick or just had your fifth birthday, there's no reason you can't whip up some Crazy Cantina Chili at near light speed.
Johnny Cash & June Carter
The Cash and Carter Family Cookbook
In The Cash and Carter Family Cookbook, John Carter Cash shares the stories and recipes that flowed from his family's dinner table. From Johnny's Old Iron-Pot Chili recipe and June's Tomato, Red Onion and Avocado Salad to Jamaican Peas and Rice and Veal Cutlets with Caper Cream Sauce, the family favorites collected here are perfect for an intimate gathering or for hosting a crowd. In addition, the book contains the memories and reminiscences of the musicians and film stars welcomed in the home, from Loretta Lynn and Adam Clayton of U2 to Jane Seymour and Billy Bob Thornton. The Cash and Carter Family Cookbook is the perfect cookbook for Carter and Cash fans as well as anyone who wants to experience the love, comfort and hospitality of sitting at Johnny and June's table.
More News