Our Staff's Favorite Picks from the YA Book Challenge

Some of our Cold Spring Branch staff members recently participated in a Young Adult book challenge for fun, and more importantly, bragging rights.
Staff members were broken into two teams to compete for the most books read during March and April. Participants read over 300 YA books, audiobooks, comics and graphic novels throughout the challenge. This challenge allowed staff members to become more knowledgeable in the world of YA literature and maybe even read out of their comfort zones.
Participants shared some of their favorite books from the challenge that you can check out from our collection.
Favorite Young Adult Books

Vampire Academy by Richelle Mead
"​My favorite was really a series. Vampire Academy is not what I would normally read but I went out of my comfort zone and I loved it. It had a great story throughout the series. The books flowed well together and stayed with the plot. The characters were well developed, it's funny, and it just draws you in. It's very well written."
– Dakota Guilkey, information services assistant, Cold Spring Branch
---

Garlic & the Vampire by Bree Paulsen
"My favorite book from the reading challenge this year was Garlic & the Vampire by Bree Paulsen. It's an adorable graphic novel about a group of talking vegetables created by a good witch who help her at the farmer's market. When a vampire is rumored to have moved into the castle in the mountains nearby. Garlic is chosen by her veggie family to confront the vampire, since she's the only one strong enough to fight him. This book was wholesome, funny and full of beautiful art! "
– Danielle Turner, patron services assistant, Cold Spring Branch
---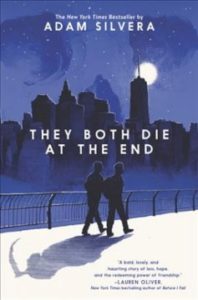 They Both Die at the End by Adam Silvera
"They Both Die at the End (Adam Silvera) gives away the ending in the title, but…it's how they both die at the end and the connections between all of the different characters in the book that makes it so interesting. In this futuristic novel, Earth has decoded transmissions from Pluto that warn of the death of an individual in the next 24 hours. You get a call from Death-Cast after midnight and you're told that you'll die. It's your End Day. You can't escape it. Neither do the two who die at the end of this book…but you'll love getting to the 'how' of it!"
– JC Morgan, library director
---

Amari and the Night Brothers by B.B. Alston
"I would recommend Amari and the Night Brothers by B.B. Alston as it was a quick read about a hidden magical world, a magical school and a mystery about the disappearance of her older brother whom the police assume was a drug runner. She wants to prove his innocence, and find him even if it means leaving her single mom alone and going to a new world and new school with no allies or friends. I loved it and it would be good for fans of Percy Jackson or Harry Potter."
– Clara Gerner, adult/teen services librarian, Cold Spring Branch
---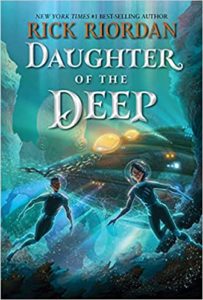 Daughter of the Deep by Rick Riordan
"My favorite book was Daughter of the Deep by Rick Riordan. This book is inspired by 20,000 Leagues Under the Sea by Jules Verne and follows Ana Dakkar as she learns that the book isn't fictional, and that she is a direct descendant of Captain Nemo. It's so much fun and I love Rick Riordan's writing style! This book had major spy-school vibes, which I loved."
– Danielle Heiert, adult/teen services programmer, Cold Spring Branch
---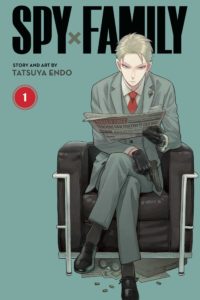 Spy Family Vol. 1 by Tatsuya Endō
"This manga follows a spy who must build a family in order to execute a mission. He unwittingly adopts a telepathic daughter and marries a woman who just so happens to be an assassin. ​This series is fun, charming and engaging. The art style, character design and color palette have a modern, 1960s vibe. The comic just got adapted into an anime so you can read along with the show!"
– Mackenzie Manley, public relations coordinator
---
More News