Kentucky Travel Guides for Your Next Adventure

Do you need to get away but don't want to travel too far?

Kentucky is full of interesting places to explore, and summer is the perfect time to set off on an adventure through the Bluegrass State.
Kentucky Travel Guides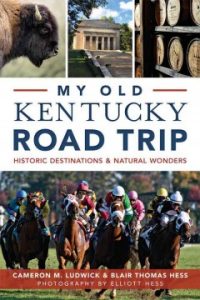 My Old Kentucky Road Trip: Historic Destinations and Natural Wonders by Cameron M. Ludwick and Blair Thomas Hess
Whether you want to be a tourist right here in Northern Kentucky or spend time in more secluded parts of the state, this book can help you plan the perfect Kentucky road trip. All of the major Kentucky hot spots are included, alongside some lesser-known historic sites.
---

Country Roads of Kentucky: Drives, Day Trips, and Weekend Excursions by May Augusta Rodgers
Like My Old Kentucky Road Trip, this guide is perfect for setting off with the family or embarking on a solo adventure across Kentucky. It features everything from state parks to destinations within metropolitan areas.
---

Fun with the Family: Hundreds of Ideas for Day Trips with Kids by Teresa Day
Written by a Kentucky parent, this guide to kid-friendly travel is perfect for anyone looking for ways to entertain the whole family.
---

Weird Kentucky: Your Travel Guide to Kentucky's Local Legends and Best Kept Secrets by Jeffrey Scott Holland
Bizarre, creepy, and all-around unique, these destinations will certainly make your trip memorable.
---

Kentucky Bourbon Country: The Essential Travel Guide by Susan Reigler
Whether you're a UK or UofL fan, Kentuckians can all agree on one thing: no one does bourbon like the Commonwealth of Kentucky. This guide breaks down the history of bourbon and all the info you need before traveling to any of Kentucky's many noteworthy distilleries.
---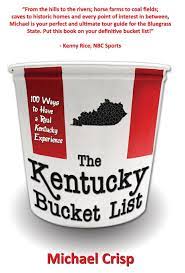 The Kentucky Bucket List by Michael Crisp
The Kentucky Bucket List will help you become the ultimate Kentuckian by exploring and experiencing all that Kentucky has to offer.
---

Kentucky Off the Beaten Path by Jackie Sheckler Finch
Are you looking for some unique and unusual tourist attractions? This ebook will help you find all the best spots for an extraordinary trip.
---

60 Hikes within 60 Miles: Cincinnati by Tammy York
Enjoy the great outdoors without traveling too far from the comfort of home. This guide includes a variety of different hikes that you can complete in one day.
---

Wineing your Way Across Kentucky: Recipes, History, and Scenery by Becky Kelly
Kentucky might be best known for bourbon, but that doesn't mean that you have to travel to Napa Valley to enjoy some great wineries. Kelly's guide provides helpful tips for visiting various wineries throughout the state.
---
More News