Horror Suggestions to Read that Aren't Stephen King

Stephen King has long been hailed as the King of Horror. And rightfully so — his novels have sold over 350 million copies and have spooked legions of fans for decades.
Whether you've exhausted his novels or in search of a fresh voice, we put together a selection of horror novels that are sure to leave you sleeping with a night light on.
Horror Book Suggestions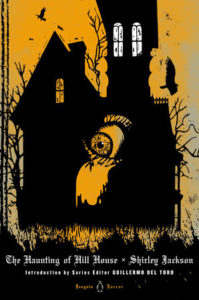 The Haunting of Hill House by Shirley Jackson 
First published in 1959, Stephen King himself praised Shirley Jackson's novel "as nearly perfect of a haunted-house tale as (he had) ever read." Set in the 19th century, the spine-chilling Gothic novel tells the story of four explorers who arrive at the infamous manor of the novel's namesake — Hill House. Invited by occult scholar Dr. Montague, they plan to stay through the summer. Their visit becomes evermore harrowing as the house seemingly takes on a life of its own.
---
The Ring by Koji Suzuki 
Koji Suzuki's Japanese horror novel The Ring tells the story of four teenagers who each die of heart failure exactly one week after viewing a mysterious videotape that warned them of such a fate. One of the dead is the niece of journalist Asakawa, who begins investigating the strange case. Suspenseful, fast-paced and the stuff of modern urban legend, The Ring went on to be the basis of several films and a manga series adaptation, the latter of which you can check out from our collection.
---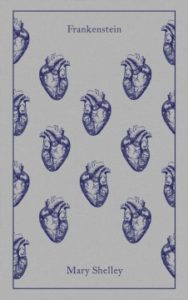 Frankenstein by Mary Shelley 
Considered the first science-fiction novel, Mary Shelley's 1818 Frankenstein; or, The Modern Prometheus weaves the tale of a young scientist, Victor Frankenstein, who creates a sapient creature. This classic is worth a visit, though the horror is more existential than scream-worthy. Be warned: don't expect the green guy with bolts in his neck that Hollywood has pushed.
---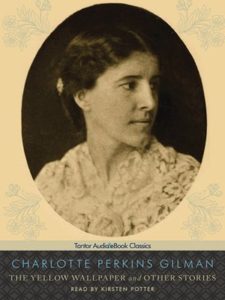 The Yellow Wallpaper and Other Stories by Charlotte Perkins Gilman 
Based on her own experiences, Charlotte Perkins Gilman's short story The Yellow Wallpaper is the harrowing tale of one woman's descent into madness. Written from a feminist lens, six other stories are included in this collection.
---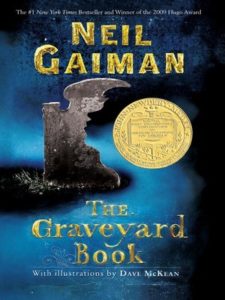 The Graveyard Book by Neil Gaiman
The Graveyard Book is aimed at tweens and teens but brings the spooks no matter your age. Dark and twisty, Neil Gaiman's novel follows Nobody "Bod" Owens, a boy raised by ghosts in a graveyard. The horror lurks not in the cemetery but in the land of the living, where a murderous man named Jack resides.
---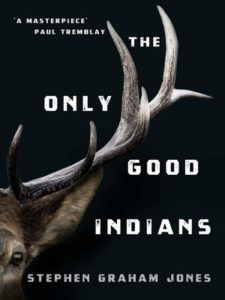 The Only Good Indians by Stephen Graham Jones
Likened as the Jordan Peele of horror literature, Stephen Graham Jones's latest novel — published in July 2020 to much buzz — blends gothic horror, drama and piercing social commentary as it spins the tale of four American Indian men grappling with the fallout of a disturbing event from their childhood. The friends find themselves helpless in the face of a vengeful entity as the culture and traditions they left behind catch up to them in horrific ways.
---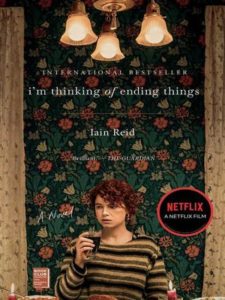 I'm Thinking of Ending Things by Iain Reid 
Named an NPR Best Book of 2016 and recently adapted into a Netflix original film, Iain Reid's psychological thriller I'm Thinking of Ending Things follows a young woman uncertain about the future of her relationship with her boyfriend. Regardless, she takes a road trip through a snowstorm with him to meet his parents. What first seems to be merely awkward spirals into a dread-inducing, disorienting night.
---
The Woman in Black by Susan Hill
Craving a haunted house story? The Woman in Black checks all the boxes. Arthur Kipps is sent to a remote town to sort out the affairs of a recently-deceased widow. As he settles into the home he begins to experience strange phenomena: disembodied screams, a chair that rocks by itself and a shadowy woman dressed in black. Will he make it out alive?
---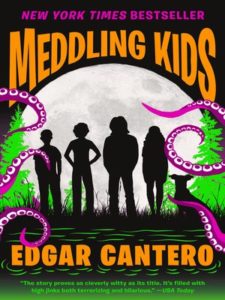 Meddling Kids by Edgar Cantero
Scooby-Doo meets Lovecraftian horror in this off-the-wall read about the one-time teen sleuths known as the Blyton Summer Detective Club. Set in 1990, the gang is all grown up and haven't seen each other since their last case in 1977. Now reunited, they must unmask the source of their nightmares before it's too late. If that sounds a bit like Stephen King's It or gives you Stranger Things vibes, you'd be right.
---
More News
</