Get Spooky with Halloween Crafts, Decorations and Recipes

It's time for witches, goblins and ghouls! Take a break from waiting on the Great Pumpkin to arrive, and get in the Halloween spirit with spooky crafts, recipes and decorations.

Whether you're a crafter, DIYer or need some inspiration for a Halloween party, these books are packed with ideas to use this fall.
Halloween Crafts, Decorations and Recipes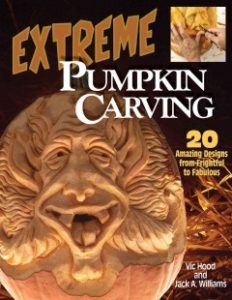 Extreme Pumpkin Carving by Vic Hood
If you want your jack-o-lantern to be the envy of the neighborhood, you've come to the right place. This book contains step-by-step guides and patterns to creating your own frightening and fun pumpkins. 
---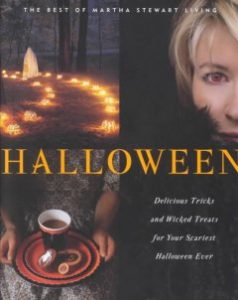 Halloween: The Best of Martha Stewart Living by Martha Stewart
Why not go directly to the expert of entertaining herself, Martha Stewart? This book compiles Stewart's standout decorating and entertaining ideas. Take a look at her theme ideas for Halloween parties (and make sure to send us an invite!).
---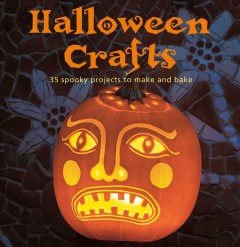 Halloween Crafts: 35 Spooky Projects to Make and Bake by Clare Sayer
If you're a crafter or interested in creating DIY decorations, Sayer's book is perfect for finding new ideas. This book contains step-by-step instructions for constructing seasonal decorations for a spooky celebration. 
---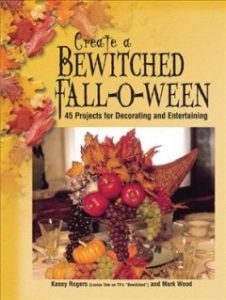 Create a Bewitched Fall-o-Ween by Kasey Rogers
Who knows more about decorating for the witching season than the star of the classic television show Bewitched? Kasey Rogers, who played Louise Tate on Bewitched, wrote a book that includes 45 decorating ideas perfect for the entire fall season. 
---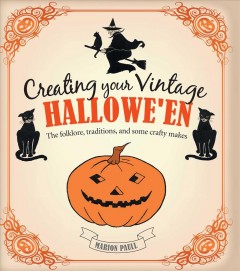 Creating Your Vintage Hallowe'en by Marion Paull
Marion Paull's book is ideal for those looking to infuse some of the season's folklore and traditions into their Halloween celebrations. Learn about some of the traditional customs surrounding Halloween, and use some of the decorating ideas to throw your own vintage Halloween party. 
---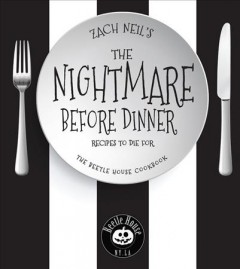 Zach Neil's The Nightmare Before Dinner by Zach Neil 
With over 60 frighteningly delicious recipes, there is something for everyone in this cookbook. Author Zach Neil is the Chef-Owner of Beetle House restaurants in Los Angeles and New York City, where every day is Halloween for the guests. Inspired by Tim Burton's films, the food and craft cocktail recipes are to die for, and also include vegan and vegetarian options.
---
Handmade Halloween Crafts by Ruth Owen
The whole family can join in on creating spooky fun this Halloween season. Owen's book contains kid-friendly crafts and decorating ideas to help get you into the Halloween spirit. You can learn how to make wreaths, cards, garland and other seasonal decorations. The craft instructions contain visual guides to help make the process easy and fun. 
---
More News