DIY Spooky Snack


These Spooky Snack Witch Hands are a fun and easy treat to make with kids! Follow this DIY tutorial to make them in five minutes or less!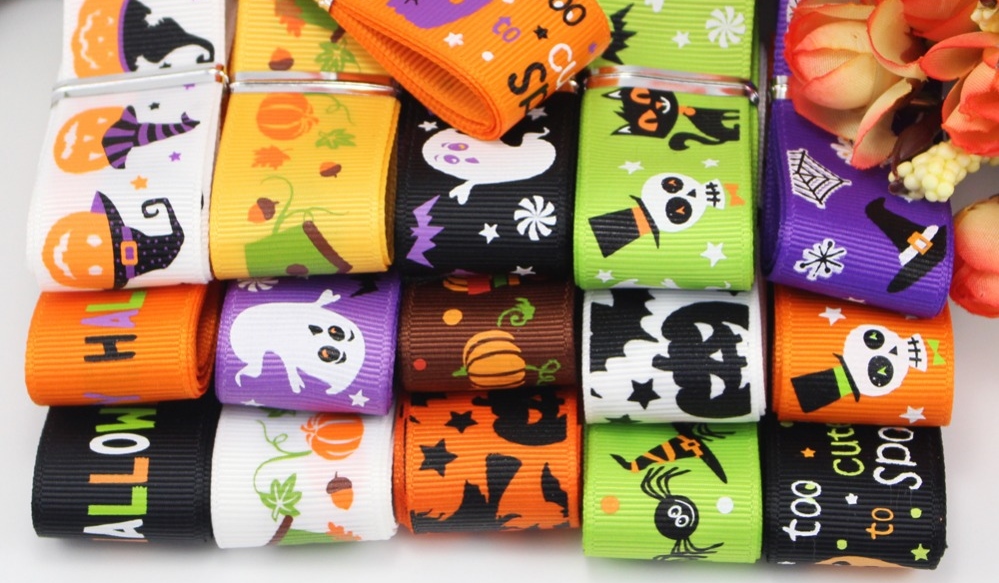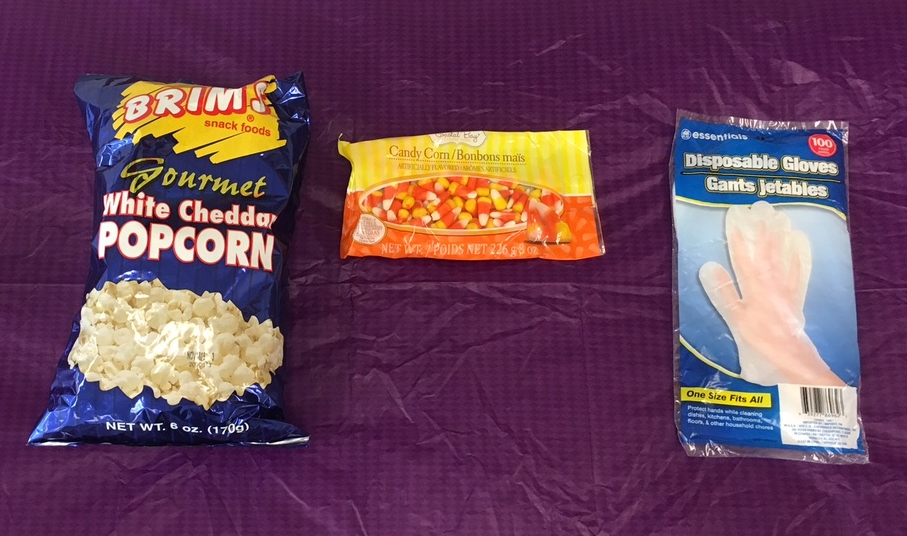 Supplies
Popcorn
Candy Corn
Non-latex Gloves
Halloween Ribbon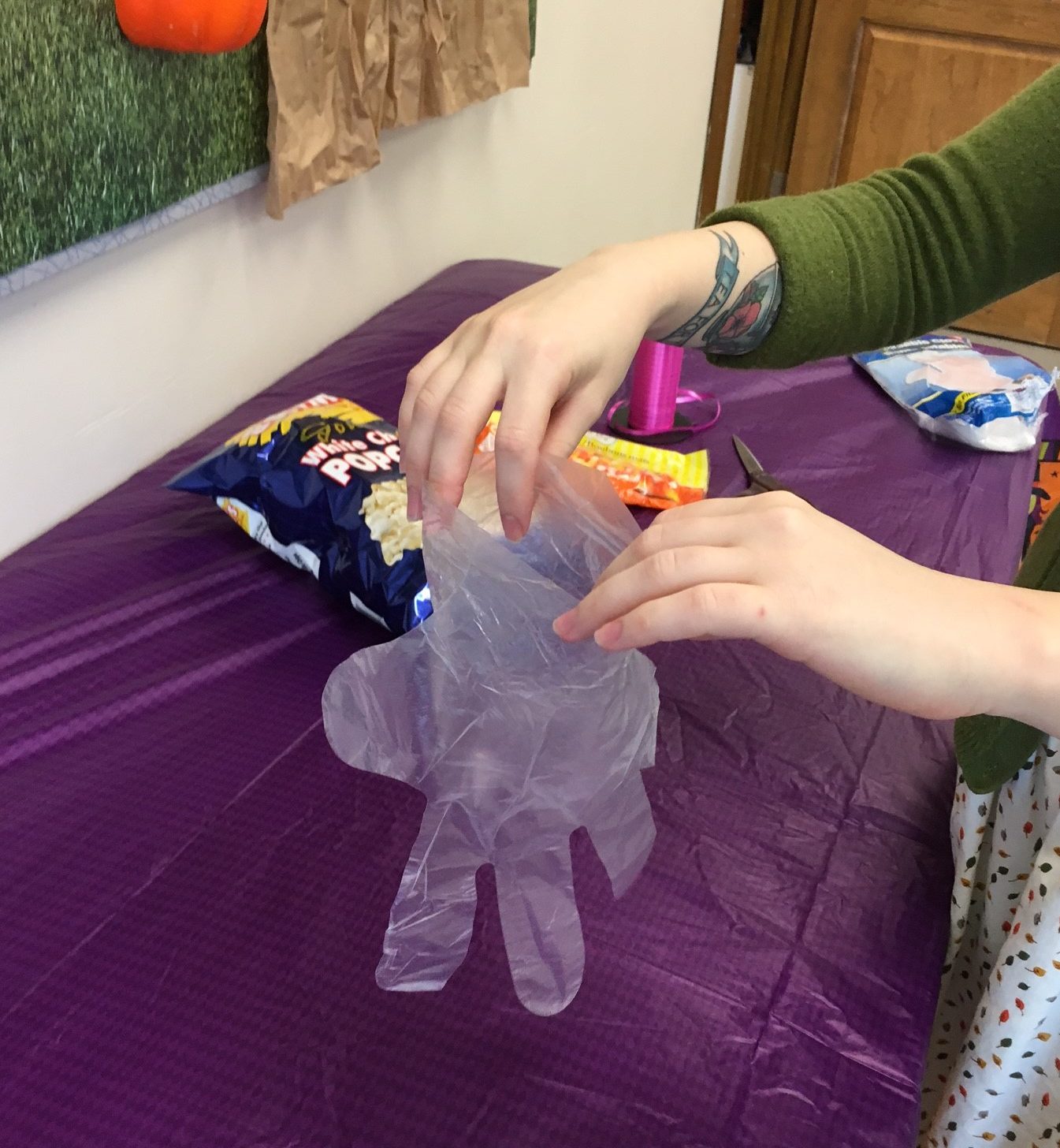 Step 1
Open a non-latex glove so that the food can be inserted easily into the glove.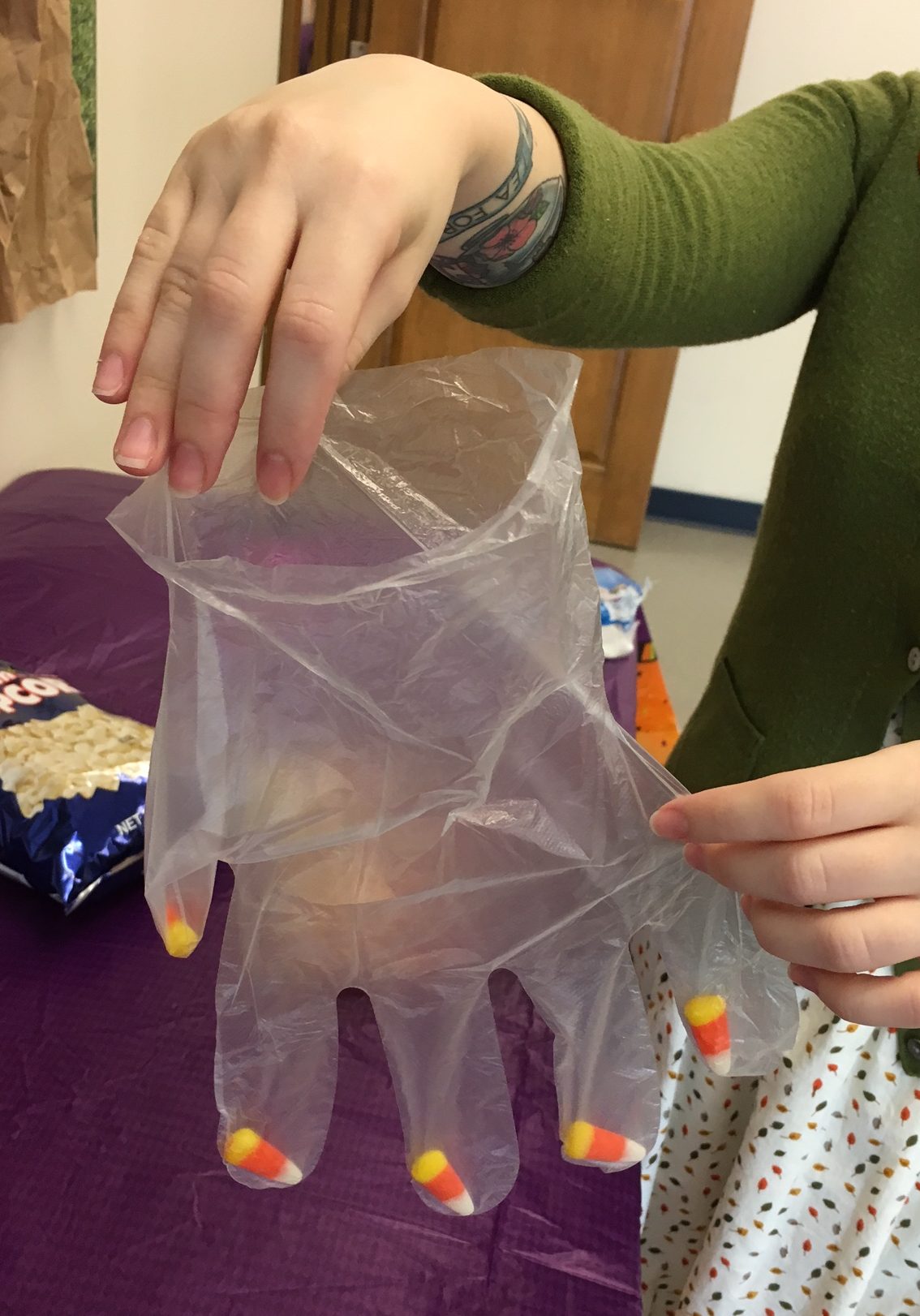 Step 2
Place one piece of candy corn into each finger.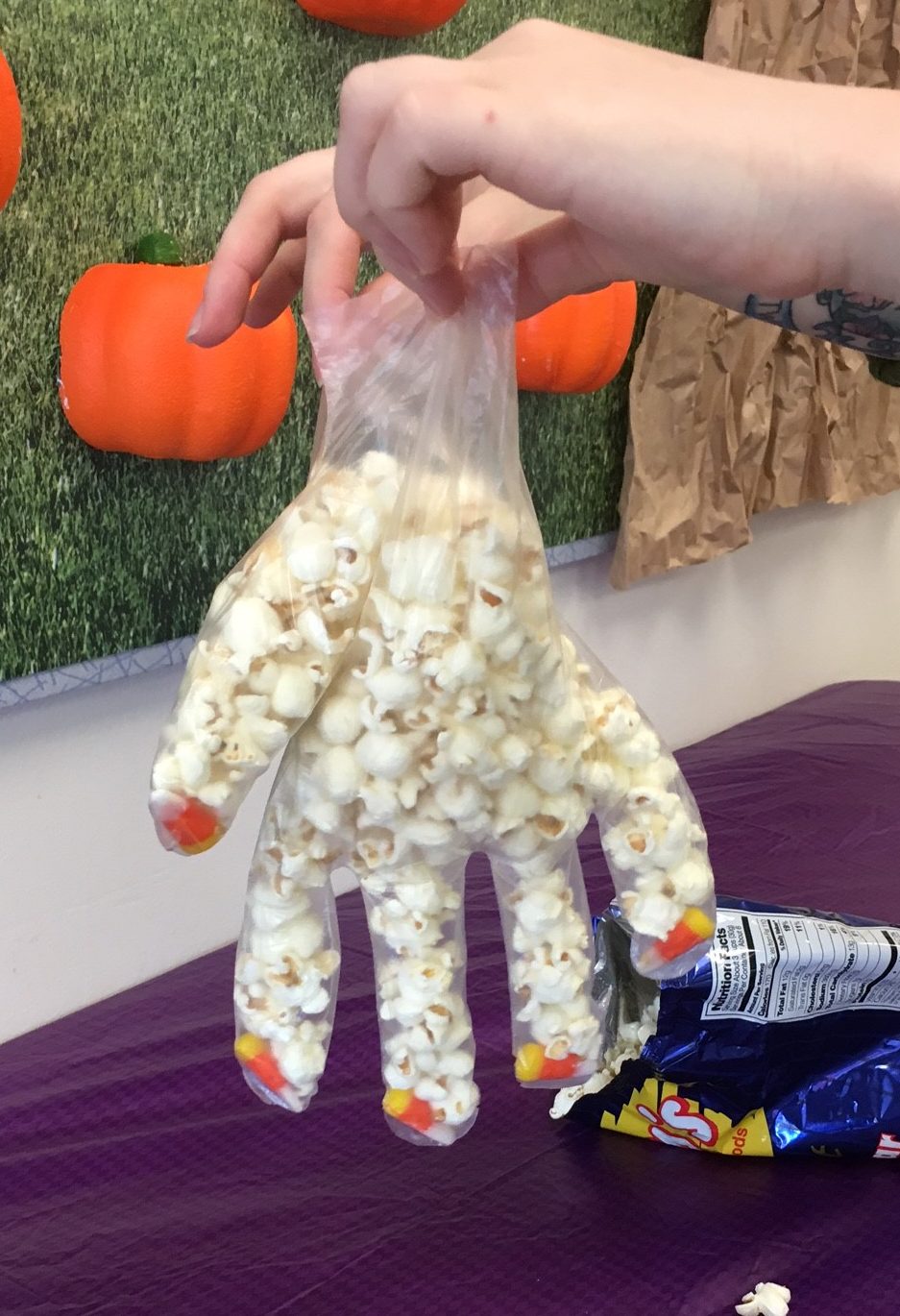 Step 3
Fill the glove with popcorn.
Be sure to leave a little room at the top of the glove.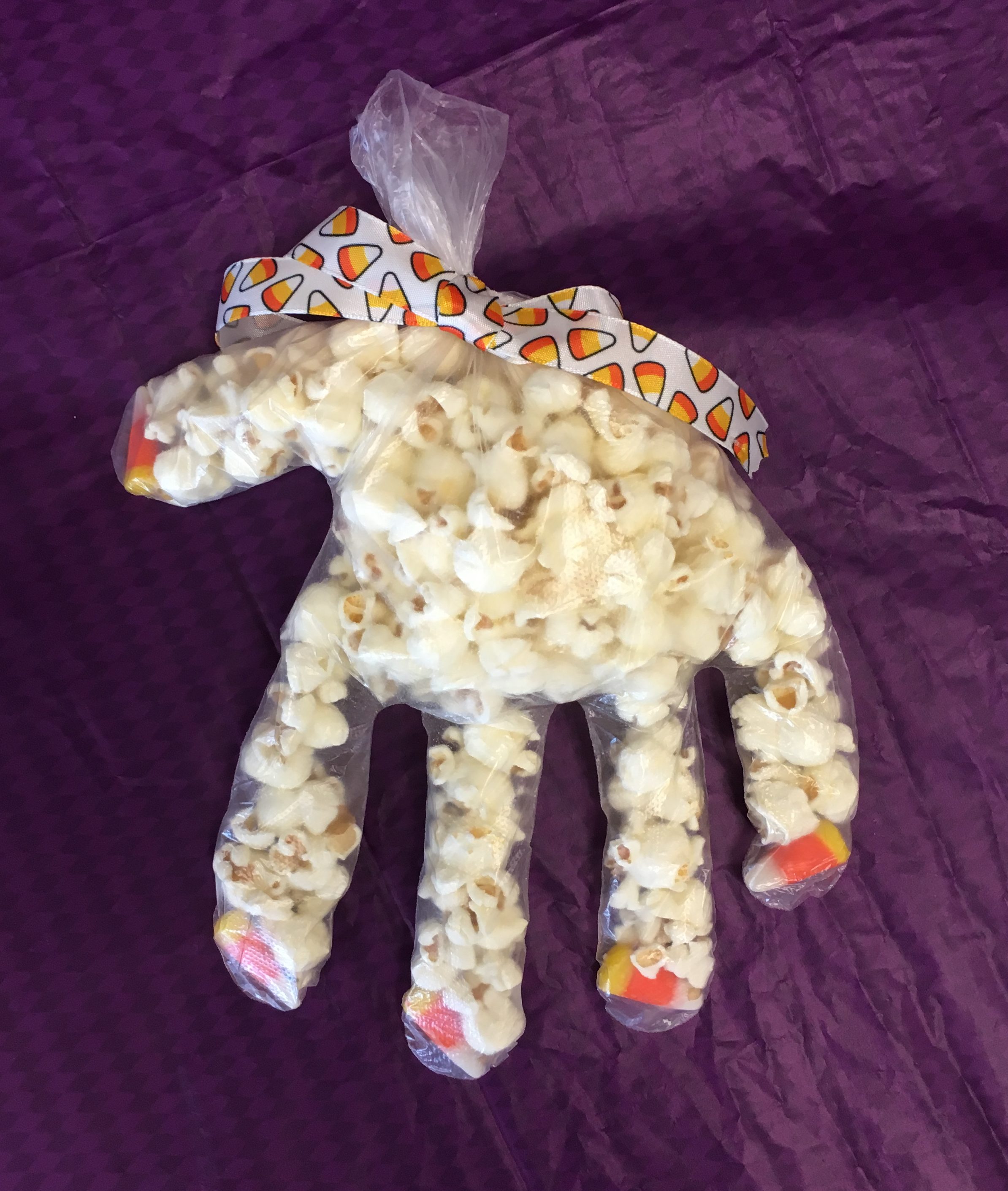 Step 4
Use the ribbon to tie off the end of the glove.