DIY Tutorial: Yarn Painting

Find your inner artist with this simple and fun art method.

The tutorial was created by Valerie Davis, the Adult/Teen Services Librarian at our Newport Branch. If you have any questions about the tutorial, please email her at Vdavis@cc-pl.org.
Supplies Needed
Card stock (or paper)
Glue
Yarn
Scissors
Paint brush (optional)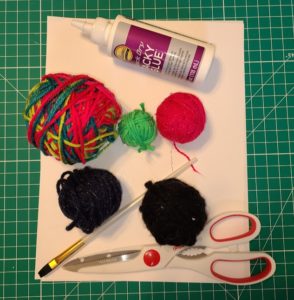 Step 1
Spread glue on the paper where you want to start your design.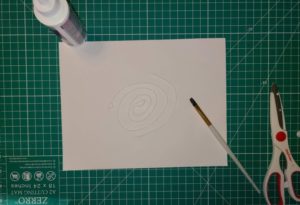 Step 2
Decide how you want to start and begin placing yarn onto the glue. In this example, we start with creating spirals.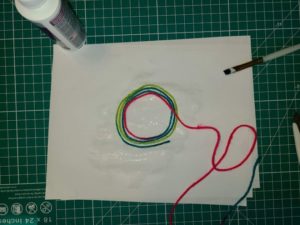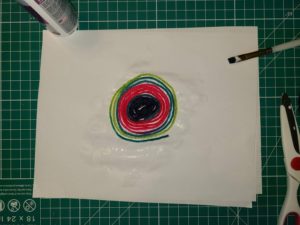 Step 3
Use your imagination and get creative in your design. Continue to place glue as you get to the area so that it does not dry before you are ready. You can use a paint brush to spread the glue evenly.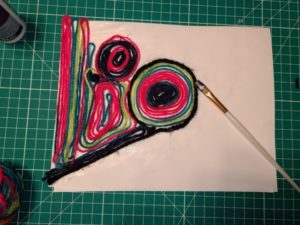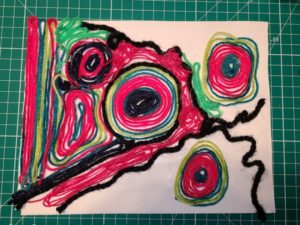 Step 4
Lastly, fill in any blank spots on your page. Using single straight lines here can help with the small spaces. If the paper starts getting hard to work with as it gets wet, take a break and let it dry before continuing.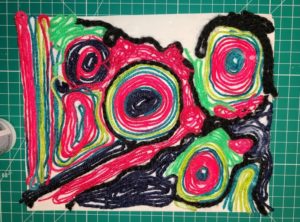 Step 5
Let dry completely and enjoy your new painting!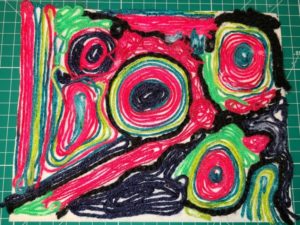 More News