DIY Tutorial: Ribbon Streamers

Celebrate Labor Day with festive streamers!

The tutorial was created by Cody Elliott, the Adult/Teen Services Programmer at our Newport Branch. If you have any questions about the tutorial, please email him at Celliott@cc-pl.org.
Supplies Needed
5/8 inch hook screw
Wood rod
9 ribbons
Step 1
First, take your 5/8 inch screw hook and twist it into the top of the rod. It may take some pressure to screw it into the wood.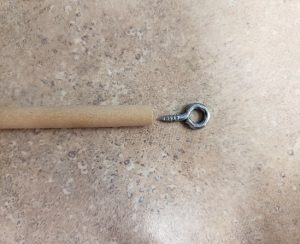 Step 2
Next, take 9 ribbons (3 white, 3 red and 3 blue) that are between 2 and a half to 3 feet long and feed them through the hook.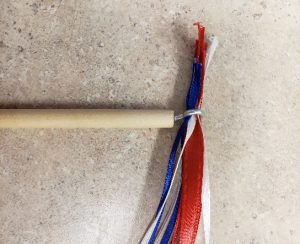 Step 3
Feed all of the ribbons halfway through the screw until they are even on both sides. Then tie a knot around the screw using all of the ribbons so that you only have one knot.
Step 4
After the ribbons are knotted and pulled tight, then you are ready to shake your streamers!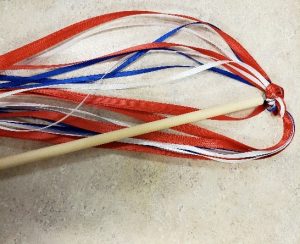 More News