DIY Tutorial: Harry Potter Crafts

Happy birthday, Harry Potter! Let's celebrate this magical character by making two crafts together.

This DIY tutorial was created by Brittany Parr, our Cold Spring Branch's Children's Programmer. If you have any questions about the tutorial, please email her at Bparr@cc-pl.org.
Magic Wands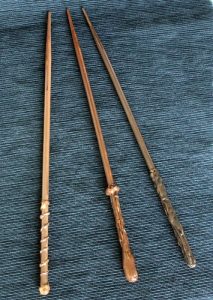 Supplies Needed:
Dowel rod
Paint brush
Paint
Hot glue (if you didn't receive a Take & Make kit)
---
Step 1
If you received a Take & Make kit, your dowel rod already has hot glue on one end to use as a handle for the wand.
If you did not receive a kit, add hot glue to make your wand's handle. Let the glue dry before proceeding to the next step.
---
Step 2
Get your paint and paint brush ready. Decorate your wand however you would like. Once you are done painting, let it dry completely.
---
Step 3
Once your wand is dry, you are ready to put it to the test and try out your best spells!
---
Flying Keys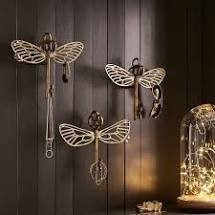 Supplies Needed:
Paper wings
Fishing line
Key
Glue or tape
---
Step 1
Place the fishing line, key and wings in front of you. First, you will tie the fishing line in a loop to the top part of the key.
---
Step 2
Attach the wings to the key using glue, tape or twisting it around the key.
---
Step 3
Hang your flying key in your favorite place to admire.
---
More News