Celebrity Narrated Fiction Audiobooks
Perhaps the only thing better than curling up with a good book is listening to your favorite celebrity narrate a book for you.

Many noteworthy novels in our collection are read by some of today's well-known actors and actresses. Sit back, relax and enjoy the following audiobooks featuring celebrity narrators.
Fiction Audiobooks with Celebrity Narrators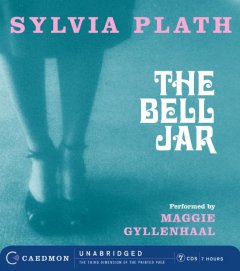 The Bell Jar by Sylvia Plath
Maggie Gyllenhaal lends her voice to Plath's semi-autobiographical story. Gyllenhaal perfectly embodies the book's main character, Esther Greenwood, as she navigates her 1950s world while dealing with her own mental illness.
---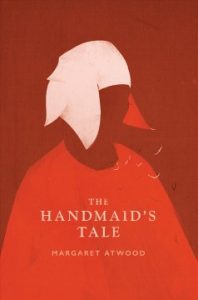 The Handmaid's Tale by Margaret Atwood
Atwood's dystopian tale is narrated by acclaimed actress Claire Danes. Danes draws upon her years of acting experience to captivate readers with Offred's harrowing account of living in a totalitarian patriarchal society. Atwood's book has also been adapted into a critically acclaimed television series.
---
Go Set a Watchman by Harper Lee
With Harper Lee's signature southern setting, Go Set a Watchman needed to find the perfect southern voice to narrate this long-awaited novel upon its release. Harper Lee's publishers had to look no further than Reese Witherspoon. Go Set a Watchman revisits some of To Kill a Mockingbird's memorable characters and catches up with them years after the events of Harper's first novel.
---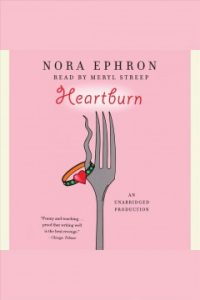 Heartburn by Nora Ephron
Nora Ephron famously believed that "everything is copy," which is clearly evident in Heartburn. Ephron masterfully turned heartbreak into a humorous and heartfelt tale of life after love. This audiobook is read by the one and only Meryl Streep, who also starred alongside Jack Nicholson in the 1986 film adaptation of the novel.
---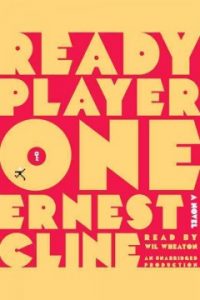 Ready Player One by Ernest Cline
Star Trek and The Big Bang Theory star Wil Wheaton has voiced narrations for over 50 audiobooks, including Ready Player One. Cline's science fiction novel is set in a 2045 dystopian society, in which a teenage boy spends his time plugged into a virtual reality world. There, he must complete a series of tasks and unscramble clues in order to win a large fortune.
---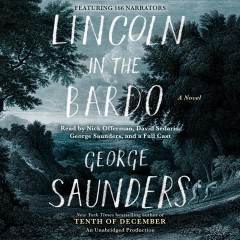 Lincoln in the Bardo by George Saunders
Listening to this audiobook will definitely be a theatrical experience that you won't want to miss. 22 actors bring this novel to life, including Julianne Moore, Susan Sarandon, Don Cheadle, Nick Offerman, Ben Stiller, and Bill Hader. This experimental work of historical fiction takes readers into the moments surrounding the death of Abraham Lincoln's young son William "Willie" Lincoln.
---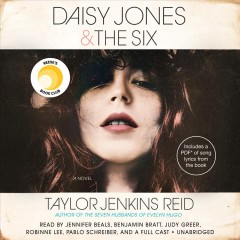 Daisy Jones & The Six by Taylor Jenkins Reid
Another audiobook that draws upon the talents of a cast of noteworthy actors, Daisy Jones & The Six features Benjamin Bratt, Jennifer Beals, Judy Greer, and Pablo Schreiber. This book teleports readers back in time to the 1970s and into the raucous rock and roll lives of the fictional musical partnership of Daisy Jones & The Six.
---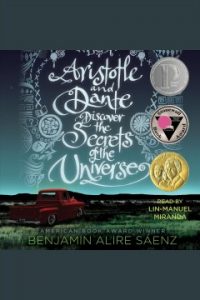 Aristotle and Dante Discover the Secrets of the Universe by Benjamin Alire Sáenz
When Lin-Manuel Miranda isn't busy writing hit Broadway musicals or composing musical scores for Disney-Pixar movies, he can be found narrating books. Miranda brings his distinct energy to the story of Aristotle and Dante Discover the Secrets of the Universe, an impressive Young Adult book following the lives of two teenage misfits as their friendship grows.
---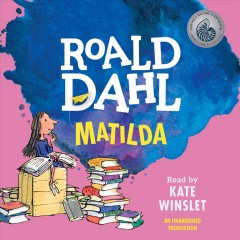 Matilda by Roald Dahl
Even the evil Miss Trunchbull would agree that Kate Winslet is the perfect fit for Roald Dahl's childhood favorite, Matilda. Winslet perfectly performs Matilda's story and welcomes readers into the world of everyone's favorite telekinetic bookworm.
---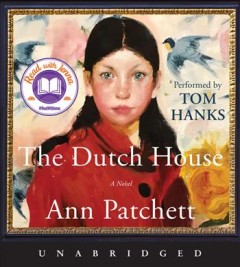 The Dutch House by Ann Pratchett
When The Dutch House won over readers after its 2019 release, it was clear that a novel of this magnitude needed an equally impressive narrator. Enter Tom Hanks. This character-driven family drama spans five decades and will keep readers enthralled from the moment you push play.
---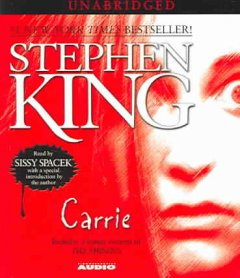 Carrie by Stephen King
No one can channel the essence of Stephen King's iconic Carrie White quite like Sissy Spacek. She stepped back into the role of Carrie in order to record the audiobook, which tells the sinister tale of a misfit teenager navigating high school bullies, an abusive mother and a sudden capacity for psychic abilities.
---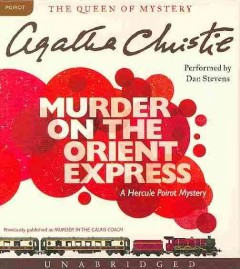 Murder on the Orient Express by Agatha Christie
Downton Abbey's Dan Stevens voices one of Agatha Christie's most popular mysteries. Set on a luxurious train traveling through snow-covered Switzerland, Christie weaves a tangled web of murder and mystery among a colorful cast of characters.
---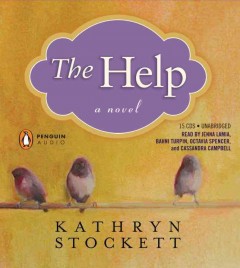 The Help by Kathryn Stockett
Like other actors on this list, Octavia Spencer helps to narrate a book in which she starred in its silver screen adaptation. Spencer won the Best Supporting Actress Academy Award for her role in The Help, so there's no doubt that she would be a perfect addition to the novel's cast of narrators. The Help lets readers into the lives of Jackson, Mississippi women in 1962 as they maneuver a time and place ripe with political and social issues.
---
The Princess Diaries by Meg Cabot
When it was time for The Princess Diaries to be made into an audiobook, Anne Hathaway was obviously the perfect person to narrate this modern-day fairy tale after starring in the film adaptations of the books. Check out this audiobook to hear The Princess of Genovia read the first installment in Meg Cabot's popular series. Queen Clarisse would definitely approve of this casting choice.
---
The Midnight Library by Matt Haig
You may have seen Carey Mulligan make the rounds this past year during awards season after starring in one of the biggest films of 2020, but did you also know that she narrates one of the most popular books of 2020? Mulligan is the voice behind The Midnight Library, which mixes fantasy with emotional depth.
---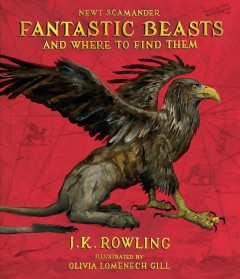 Fantastic Beasts and Where to Find Them by J.K. Rowling
Who's a better person for the job than Newt Scamander himself? This audiobook is narrated by Eddie Redmayne, who also stars in the movie adaptation of the books. Fantastic Beasts is a prequel to the Harry Potter series and expands upon the wizarding world created by Rowling.
More News