Celebrate Juneteenth with These Books

Juneteenth commemorates the end of slavery in the United States of America on June 19, 1865.
Whether you prefer to dive into fiction or non-fiction, these book selections can provide a solid insight into the history of Juneteenth across many reading levels.
Book Recommendations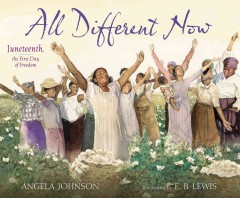 All Different Now: Juneteenth, the First Day of Freedom by Angela Johnson
This children's book is great for introducing young readers to the history of Juneteenth, and the importance of celebrating the date in history.
---

Juneteenth: A Novel by Ralph Ellison
Published posthumously, Ellison's novel examines the subject of race through fascinating characters and an intricately developed story.
---

Come Juneteenth by Ann Rinaldi
Ann Rinaldi's historical drama takes readers into the hearts and minds of a Texas family living through the Civil War, the Emancipation Proclamation and the events leading up to Juneteenth.
---

Juneteenth for Mazie by Cooper Floyd
This picture book follows Mazie as she learns about her family's journey to freedom and celebrates Juneteenth with her loved ones. It's also full of great illustrations.
---

The History of Juneteenth by Maximilian Smith
Like Juneteenth for Mazie, Smith's book also helps to educate young readers on the history of Juneteenth. This non-fiction book recalls the important events in American history that paved the way for Juneteenth, and is both an interesting and informative selection for children.
---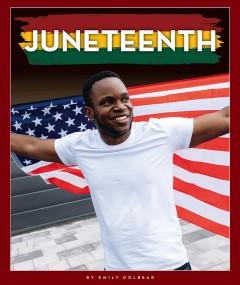 Juneteenth by Emily Dolbear
Another non-fiction book about the history of Juneteenth, Dolbear's book is geared toward high school readers.
---

On Juneteenth by Annette Gordon-Reed
On Juneteenth was written by a Pulitzer Prize-winning writer and historian. Gordon-Reed interweaves her personal story with historical events to create a powerful account of American history.
---

Sweet Taste of Liberty: A True Story of Slavery and Restitution in America by W. Caleb McDaniel
This Pulitzer Prize winner takes readers into the harrowing and sometimes hopeful true story of a slave fighting for her freedom. You might even recognize some of the book's locations as the characters move between Kentucky and Cincinnati throughout the story.
---

Stamped from the Beginning: The Definitive History of Racist Ideas in America by Dr. Ibram X. Kendi
Kendi wasn't exaggerating when he decided to include "The Definitive History or Racist Ideas in America" in the title of Stamped from the Beginning. This book is a comprehensive look at the roots of racism in America, and the impact that systemic racism has on American society today.
---

Stamped by Jason Reynolds
Reynolds' adaptation of Kendi's book makes the information more accessible for younger audiences, but doesn't skip any of the major points.
---
More News