Catalog Upgrade

Learn about the new features that were added to our catalog this December.

New Features
New features include:
1.) When you're logged in, you can place hold requests quickly and easily in the online catalog. You will see the "One-Click Request" button after you've completed your search. Simply click the button, and you're automatically added to the holds list!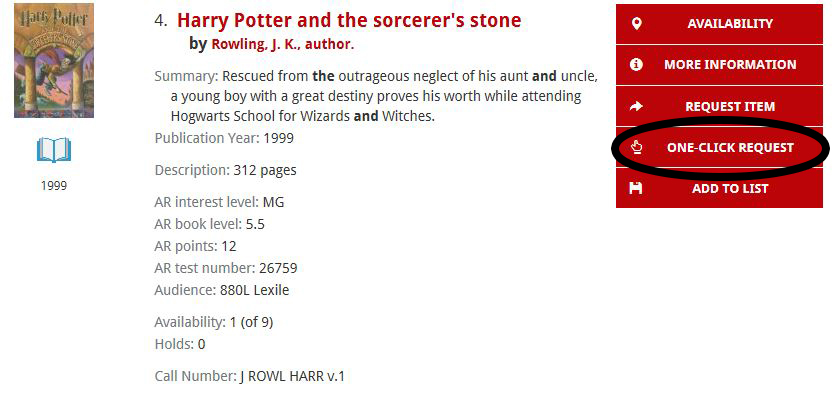 2.) Sign up for email receipts with a staff member or through your online account. The eReceipts are sent automatically every time you check out items, when items are renewed and for fine payments.
You can access your contact information and preferences while viewing your record.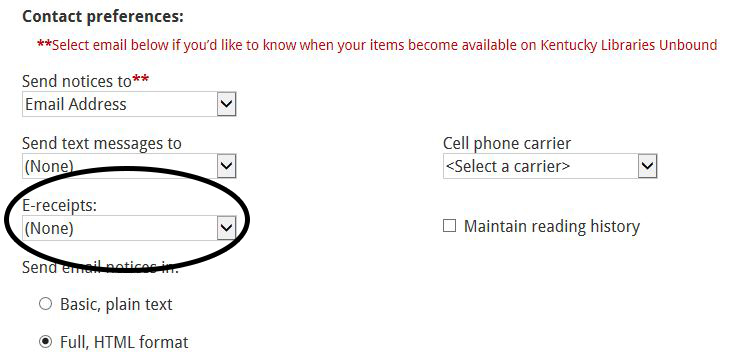 3.) Goodreads ratings, when available, appear under items.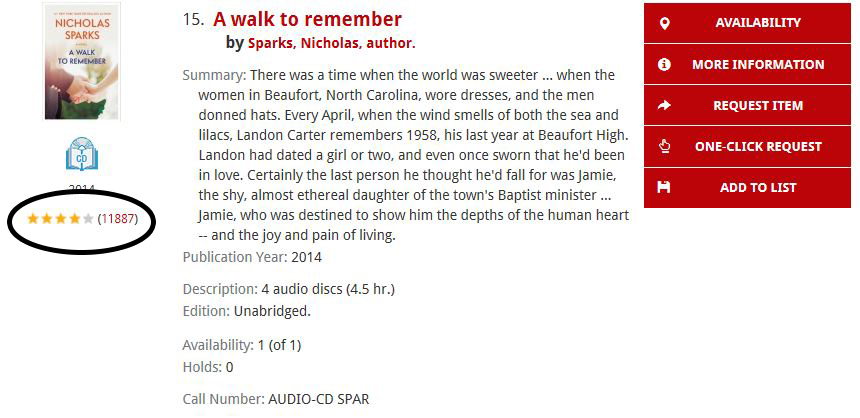 4.) If the item you are searching for is not available, you can now view similar titles. This feature is not available for all items.
5.) You can filter your search results by the Lexile reading level after searching for an item.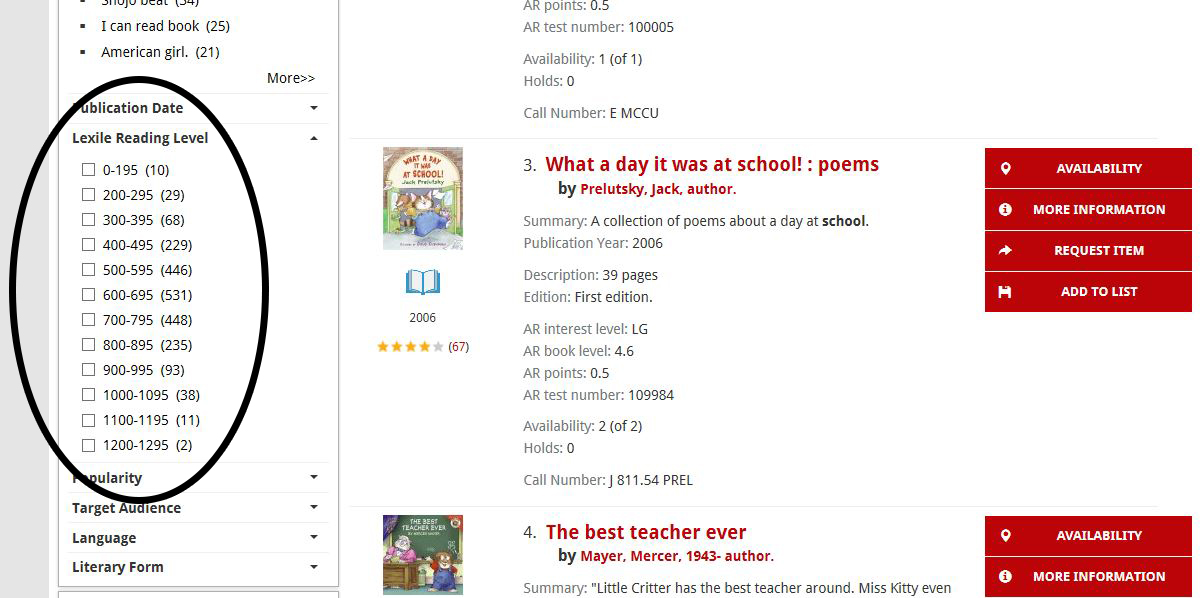 More News