Books to Honor Native American Heritage Month

November is Native American Heritage Month, a time to celebrate our country's Indigenous peoples.
Gain greater insight into Native American history and culture with these books.
Books for Native American Heritage Month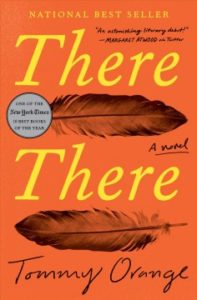 There There by Tommy Orange
Tommy Orange's best-selling novel features a variety of interconnecting characters as they each travel to attend the Big Oakland Powwow. The story provides insight into the lives of urban Native Americans in today's society. There There has received critical acclaim and was a Pulitzer Prize finalist.
---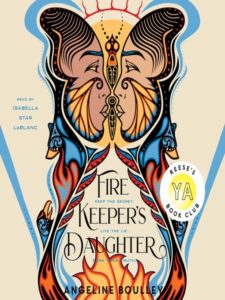 Firekeeper's Daughter by Angeline Boulley
Boulley's acclaimed Young Adult novel takes readers into the life of 18-year-old Daunis Firekeeper. Daunis exists between two worlds as she is half-white on her mother's side and half-native on her father's side. While navigating life after an unexpected tragedy, Daunis is also caught in the middle of an FBI investigation, which causes her two worlds to continually collide. Firekeeper's Daughter is a New York Times bestseller and landed on many "best of" lists since its publication in 2021.
---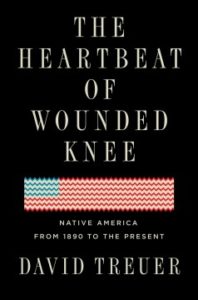 The Heartbeat of Wounded Knee: Native America from 1890 to the Present by David Treuer
This non-fiction book is a comprehensive look at Native American history and was recognized as a National Book Award finalist in 2019. Treuer's work provides readers with a thorough and unique look at historical events by combining aspects of journalism and memoir into the book.
---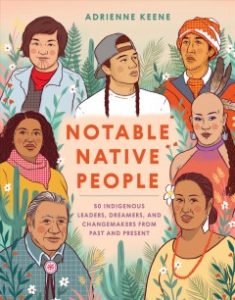 Notable Native People: 50 Indigenous Leaders, Dreamers, and Changemakers from Past and Present by Adrienne Keene
An illustrated collection of noteworthy figures within the Native American community, this book is perfect for all ages. Notable Native People spotlights major figures within the Indigenous community while also informing readers on Native American history and culture.
---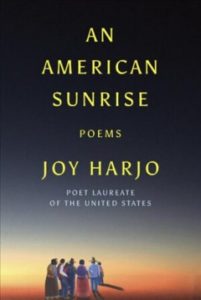 An American Sunrise by Joy Harjo
Joy Harjo is an award-winning writer and was the first Native American to serve as the United States Poet Laureate. An American Sunrise, a collection of poems published in 2019, was directly inspired by her own tribal history. Harjo also spends her time as an advocate and activist for Indigenous people.
---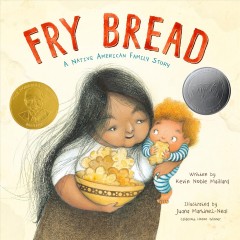 Fry Bread: A Native American Family Story by Kevin Noble Maillard
Fry bread is more than just a delicious doughy treat, it's also an insight into Native American culture. This picture book uses baking to show young readers about Indigenous families and experiences.
---
More News
Follow Us!