Books to Celebrate Asian American and Pacific Islander Heritage Month
Since 1992, May has been designated to celebrate and highlight the lives of Asian Americans and Pacific Islanders.
According to the Asian American and Pacific Islander Heritage Month's official website: "The month of May was chosen to commemorate the immigration of the first Japanese to the United States on May 7, 1843, and to mark the anniversary of the completion of the transcontinental railroad on May 10, 1869. The majority of the workers who laid the tracks were Chinese immigrants."
Celebrate the month with these books, written by Asian American and Pacific Islander authors.
Books by Asian American and Pacific Islander Authors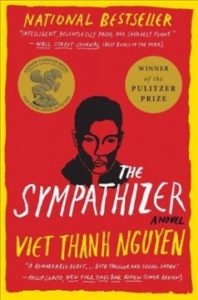 The Sympathizer by Viet Thanh Nguyen
Winner of the 2016 Pulitzer Prize for Fiction, The Sympathizer is Nguyen's debut novel. This book solidified Nguyen's status as one of the most talented writers of contemporary literature. If you enjoy The Sympathizer, be sure to check out its sequel, The Committed.
---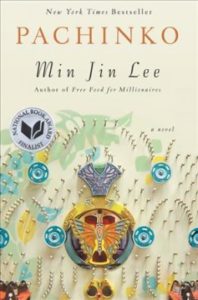 Pachinko by Min Jin Lee
Are you a fan of historical fiction? If you answered yes, then Pachinko is the perfect book for you. Pachinko follows a Korean family's experiences residing in Japan as recent immigrants.
---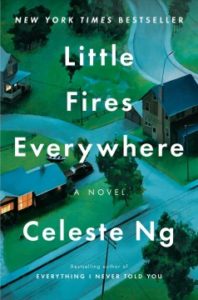 Little Fires Everywhere by Celeste Ng
If you enjoyed Celeste Ng's first novel, Everything I Never Told You, you won't want to miss Little Fires Everywhere. Set outside of Cleveland in Shaker Heights, Ohio, this book follows two neighboring families as their lives become increasingly entwined.
---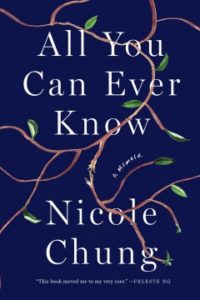 All You Can Ever Know: A Memoir by Nicole Chung
Chung's memoir discusses her experiences as a Korean-born adoptee being raised in America. The author's personal identity is at the forefront in this book as she searches to understand her culture in order to better understand herself.
---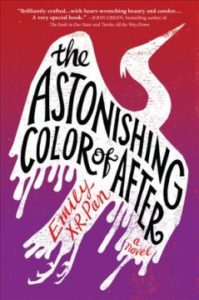 The Astonishing Color of After by Emily X.R. Pan
After her mother's tragic death, protagonist Leigh Chen Sanders sets out to meet her maternal grandparents for the first time in Taiwan. As Leigh uncovers family history, she is able to learn more about her true self.
---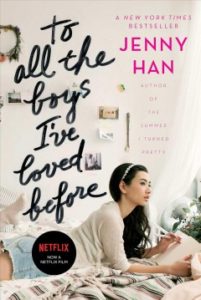 To All the Boys I've Loved Before by Jenny Han
You've likely heard of the epic romance between Laura Jean Song Covey and Peter Kavinsky by now thanks to Netflix's popular trilogy of movies adapted from Han's series, but there's so much more to their story than what can fit neatly into a movie format. Check out Jenny Han's books to dive deeper into their story and learn more about Laura Jean's life.
---
The Kiss Quotient by Helen Hoang
Hoang's debut novel is a rom-com that makes for a perfect beach read. With a cast of interesting characters, this book is sure to make you laugh and swoon.
---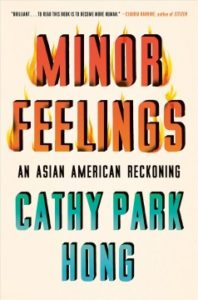 Minor Feelings: An Asian American Reckoning by Cathy Park Hong
Hong's acclaimed autobiographical book of essays navigates the experience of growing up in America as an Asian American. She also discusses issues surrounding marginalized people living in America.
---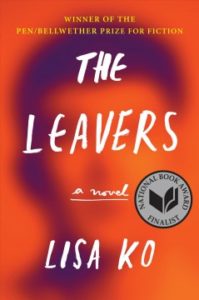 The Leavers by Lisa Ko
Another critically acclaimed novel, The Leavers, follows the life of a Chinese immigrant, Deming Guo. Following his mother's disappearance, Deming is eventually adopted and must now acclimate to this new life while reconciling with the past.
---
Crazy Rich Asians by Kevin Kwan
Before Crazy Rich Asians became a blockbuster movie, it was the first installment in Kwan's popular book series. The book introduces readers to Rachel Chu's relationship with her boyfriend, Nick Young, and his affluent family.
---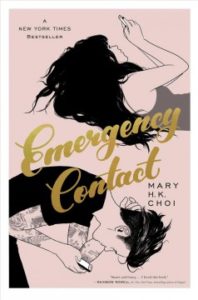 Emergency Contact by Mary H.K. Choi
Emergency Contact is a work of Young Adult fiction that follows the life of Penny Lee as she navigates her freshman year of college and a budding new romance.
---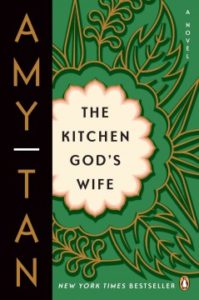 The Kitchen God's Wife by Amy Tan
The success of Tan's first novel, The Joy Luck Club, made her an important figure in the literary world. The Kitchen God's Wife is Tan's second novel, and was directly inspired by her own family's experiences growing up as a Chinese-American in California.
---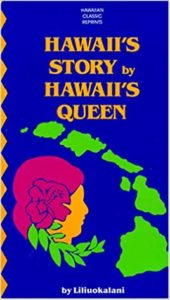 Hawaii's Story by Queen Lili'uokalani
Queen Lili'uokalani was Hawaii's last monarch before being overthrown by American forces. This book details Queen Lili'uokalani's personal experiences living and ruling in the Kingdom of Hawaii.
---
More News