Banned Books Week 2021

What do classics like The Bluest Eye and modern bestsellers such as The Hate U Give have in common?
They are all books that have been challenged, banned or restricted in libraries and schools. Across the country, there are hundreds of attempts every year to remove books from schools and libraries.
The American Library Association's (ALA) annual Banned Books Week, which takes place Sept. 26-Oct. 2, highlights this issue by bringing together the entire book community in celebrating the right to read. This year's theme is "Books Unite Us, Censorship Divides us," with bestselling author Jason Reynolds named as inaugural honorary chair.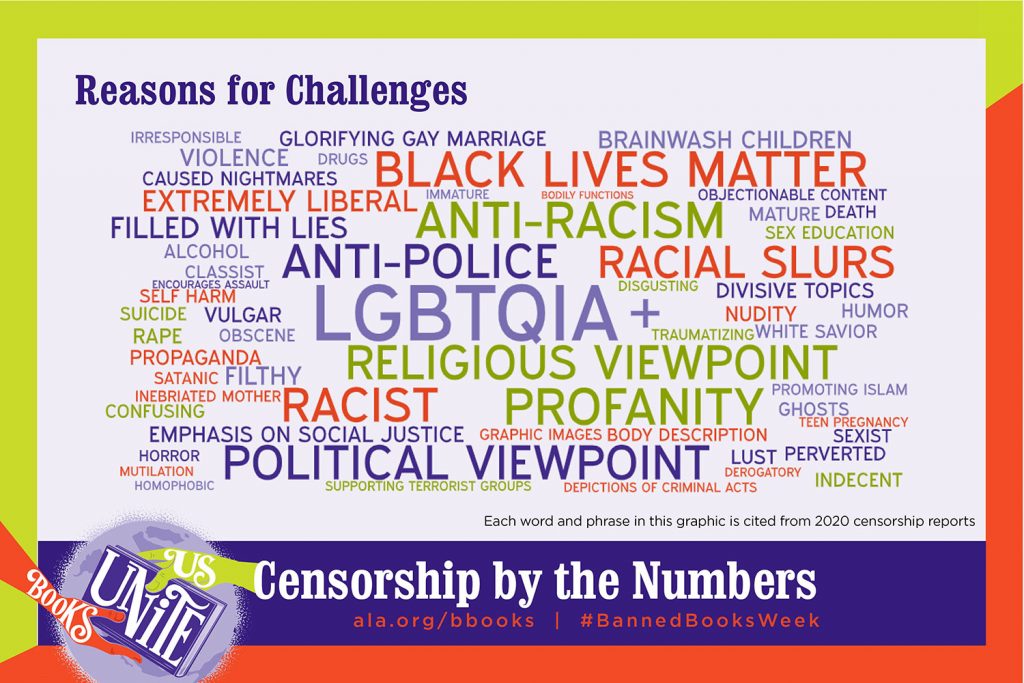 Top 10 Most Challenged Books of 2020
Two of Reynolds' novels—All American Boys and Stamped—both of which address racism and police brutality, are on ALA's Top 10 Most Challenged Books of 2020. Other books that made the 2020 list include Harper Lee's To Kill a Mocking Bird and Speak by Laurie Halse Anderson. All of the books on the list are available in our collection.
"To censor a book is to damage the framework in which we live. Any time we eliminate or wall off certain narratives, we are not getting a whole picture of the world in which we live," Reynolds said in a release. "And navigating the world in a way that is closed-off, closed-minded, is poisonous. It means that we limit our vocabulary, which complicates how we communicate with one another. We have to celebrate stories and ensure that all books have a space on the shelves and the opportunity to live in the psyches of our children, as they grow into the human beings who will inherit this wonderful place."
Many of the books that make up 2020's list focus on racial justice, which ALA states underscores a "growing trend toward attempts to censor stories by Black, Indigenous and other people of color."
History of Banned Books Week
Banned Books Week first launched in 1982 in response to a surge in challenges to books in schools, bookstores and libraries. ALA's Office for Intellectual Freedom has since tracked, compiled and released an annual top 10 list of the year's most banned books.
As part of this year's Banned Books Week, the organization has released a list of the 100 most banned and challenged books of the last decade, 2010-2019, many of which are available at the library. 
Topping the list is Sherman Alexie's The Absolutely True Diary of a Part-Time Indian; Captain Underpants series by Dav Pilkey; Thirteen Reasons Why by Jay Asher; John Green's Looking for Alaska; and Alex Gino's George, also called Melissa's Story.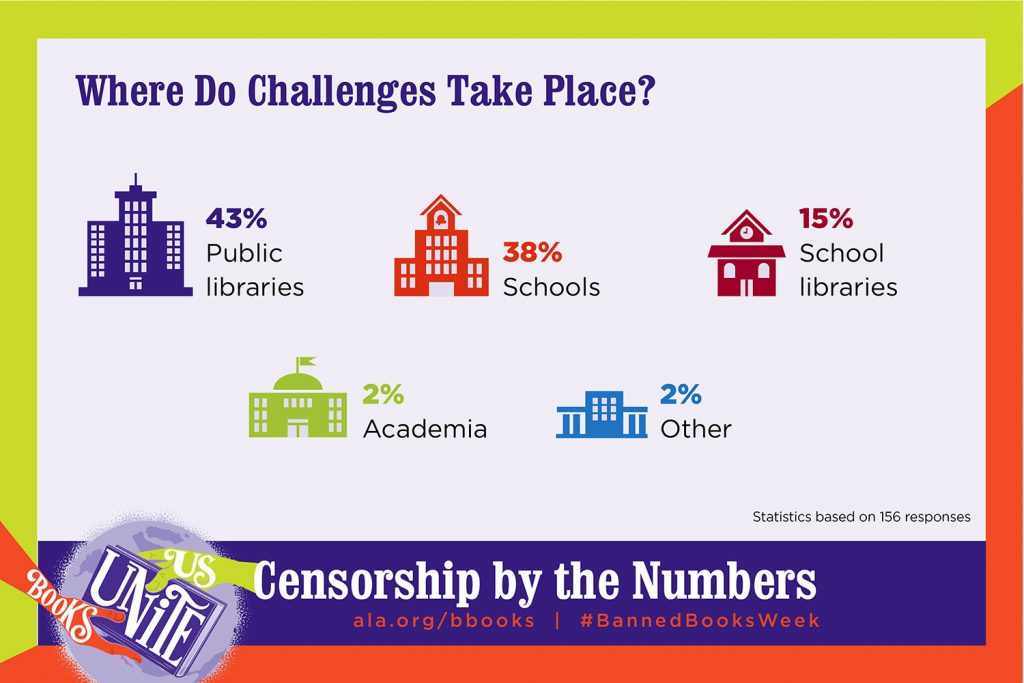 Banned & Challenged Books at the Library
According to the ALA, the titles included in the book list below are books that individuals and groups have attempted to remove from libraries and classrooms. All books on this list are available for checkout at the Campbell County Public Library.
More News