Audiobooks Narrated by the Author

Some books are even better when you can hear the story straight from the source. Here's a list of audiobooks that are enhanced by the author's storytelling.
Non-Fiction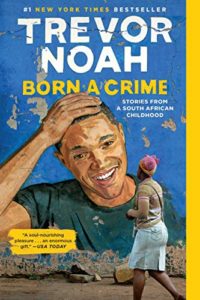 Born a Crime: Stories From a South African Childhood by Trevor Noah
The host of The Daily Show With Trevor Noah traces his wild coming of age during the twilight of apartheid in South Africa and the tumultuous days of freedom that followed, offering insight into the farcical aspects of the political and social systems of today's world.
---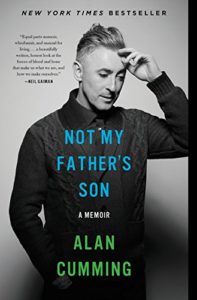 Not MY Father's Son by Alan Cumming
The acclaimed actor profiles his turbulent relationship with his father and discusses his 2010 appearance in a celebrity genealogy show to solve the disappearance of a WWII hero grandparent and his discovery of astounding family secrets.
---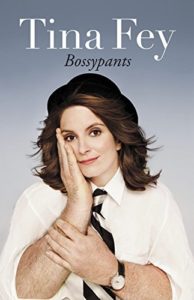 Bossypants by Tina Fey
The breakout star of Saturday Night Live and 30 Rock gives a humorous account of her life, as well as behind-the-scenes stories from her hit shows.
---
Between the World and Me by Ta-Nehisi Coates
What is it like to inhabit a black body and find a way to live within it? And how can we all honestly reckon with this fraught history and free ourselves from its burden? Between the World and Me is Ta-Nehisi Coates's attempt to answer these questions in a letter to his adolescent son. Coates shares with his son—and readers—the story of his awakening to the truth about his place in the world through a series of revelatory experiences, from Howard University to Civil War battlefields and from the South Side of Chicago to Paris.
---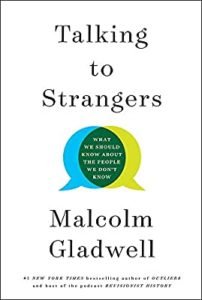 Talking to Strangers by Malcolm Gladwell
A new classically Gladwellian intellectual adventure. With a challenging and controversial excursion through history, psychology and scandals taken straight from the news, Gladwell revisits the deceptions of Bernie Madoff, the trial of Amanda Knox, the suicide of Sylvia Plath, the Jerry Sandusky pedophilia scandal at Penn State University and the death of Sandra Bland.
---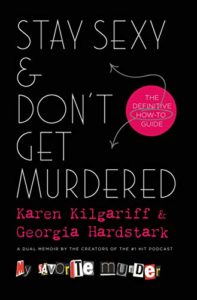 Stay Sexy & Don't Get Murdered by Karen Kilgariff & Georgia Hardstack
The highly anticipated first book by Karen Kilgariff and Georgia Hardstark, the voices behind the number one hit podcast My Favorite Murder. Sharing never-before-heard stories ranging from their struggles with depression, eating disorders and addiction, Karen and Georgia irreverently recount their biggest mistakes and deepest fears, reflecting on the formative life events that shaped them into two of the most followed voices in the nation.
---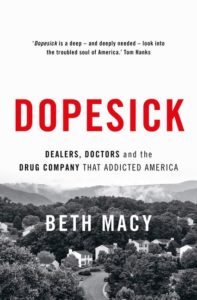 Dopesick by Beth Macy
Beth Macy takes us into an epicenter of America's twenty-plus year struggle with opioid addiction. The first to chart the tragic spread of prescription and street drugs from distressed small communities in Central Appalachia to wealthy suburbs, disparate cities and once-idyllic farm towns, the spread of opioid addiction follows a tortuous trajectory that illustrates how this crisis has persisted for so long and become so firmly entrenched.
---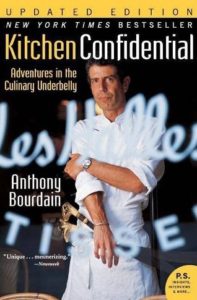 Kitchen Confidential by Anthony Bourdain
When Chef Anthony Bourdain wrote Don't Eat Before You Read This in The New Yorker, he spared no one's appetite, revealing what goes on behind the kitchen door. In Kitchen Confidential, he expanded the appetizer into a deliciously funny, delectably shocking banquet that lays out his twenty-five years of sex, drugs and haute cuisine.
---
Fiction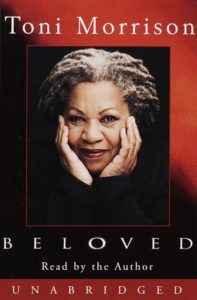 Beloved by Toni Morrison
Sethe, its protagonist, was born a slave and escaped to Ohio, but eighteen years later she is still not free. She has too many memories of Sweet Home, the beautiful farm where so many hideous things happened. And Sethe's new home is haunted by the ghost of her baby, who died nameless and whose tombstone is engraved with a single word: Beloved.
---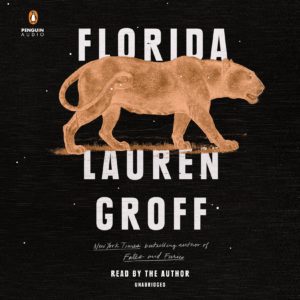 Florida by Lauren Groff
In these vigorous stories, Lauren Groff brings her electric storytelling to a world in which storms, snakes and sinkholes lurk at the edge of everyday life, but the greater threats are of a human, emotional and psychological nature. The stories in this collection span characters, towns, decades, even centuries, but Florida—its landscape, climate, history and state of mind—becomes its gravitational center: an energy, a mood, as much as a place of residence.
---

The Mars Room by Rachel Kushner
It's 2003 and Romy Hall, named after a German actress, is at the start of two consecutive life sentences at Stanville Women's Correctional Facility, deep in California's Central Valley. Outside is the world from which she has been severed, her young son, Jackson, and the San Francisco of her youth. Inside is a new reality, thousands of women hustling for the bare essentials needed to survive.
---

Neverwhere by Neil Gaiman
Richard Mayhew is an unassuming young businessman living in London, with a dull job and a pretty but shrewish fiancee. Then one night he stumbles upon a girl lying on the sidewalk, bleeding. He stops to help her, and his life is changed forever. Soon he finds himself living in a London most people would never have dreamed of – a city of monsters and saints, murderers and angels. It is a world that exists entirely in a subterranean labyrinth of sewer canals and abandoned subway stations.
---
More News
</