JC Morgan, Library Director
About the Director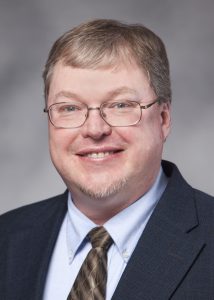 JC Morgan is a native of Albany, Georgia. He moved around quite a bit, however, through the southeast and ultimately "grew up" in Camden, South Carolina. After graduation from Camden High School in 1988, JC enlisted in the United State Air Force where he served as a security policeman in England and Louisiana. At the end of the first Gulf War, JC received an early discharge to attend college at the University of Georgia. He graduated Magna cum Laude with a Bachelor of Arts in History.
JC moved to the University of Kentucky to receive his Master's in Library Science. He was invited to join Beta Phi Mu, the honor society for library school graduates. He began his professional career in 1997 at the Kenton County Public Library in Covington where he served as a Young Adult Librarian then Public Services Librarian. In 2000, he became the Branch Manager for the Independence Branch of the Kenton County Public Library. He has been director of the Campbell County Public Library since January 2, 2003.
JC currently lives in Cold Spring, Kentucky, with his wife, Alison, and twin daughters, Emily and Abby.
Contact
Phone: 859-781-6166, ext. 180
Email: jcmorgan@cc-pl.org