Zoom Program: You've Been Booked! – "The Haunting of Hill House" by Shirley Jackson
Monday, January 4, 2021
7:00 pm - 8:45 pm
"You've Been Booked!" is a bookclub that meets once a month that is open to both adults and teens for those interested in reading young adult literature!
---
The Haunting of Hill House by Shirley Jackson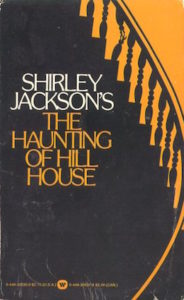 "It is the story of four seekers who arrive at a notoriously unfriendly pile called Hill House: Dr. Montague, an occult scholar looking for solid evidence of a 'haunting'; Theodora, the lighthearted assistant; Eleanor, a friendless, fragile young woman well acquainted with poltergeists; and Luke, the future heir of Hill House. At first, their stay seems destined to be merely a spooky encounter with inexplicable phenomena. But Hill House is gathering its powers—and soon it will choose one of them to make its own." – Goodreads.com
The Netflix Original Series by the same name is based upon the novel.
---
Zoom Information
This is a live program that will be conducted via Zoom, a free online video conferencing platform. Registration is required. On the day of the program, we will email you with a link to join the live program. You are not required to have a Zoom account. If you would like to create a free account, you may do so at https://zoom.us/signup.
If you have any questions, please contact Danielle at dturner@cc-pl.org.
Age Range: 11-19
Register for this event
Registrations are closed for this event.