Youtube Program: Family Board and Card Game Day
Sunday, September 20, 2020
1:00 pm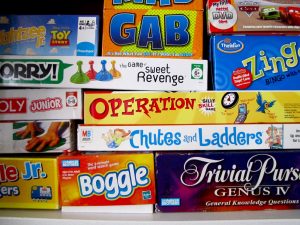 Learn how to play new and classic board games with Tori and Clara on Sunday, September 20th at 1 PM on the library Youtube channel: – https://www.youtube.com/user/campbellcolibrary
Games in the library collection will be chosen and highlighted with detailed instructions in how to play!
Re-Learn how to play games your know and love, and games that are now becoming classics to have on every home shelf!
We carry more than 300 board and cards games, so come and watch as we show you what the library has!
Game of the Month is Ticket to Ride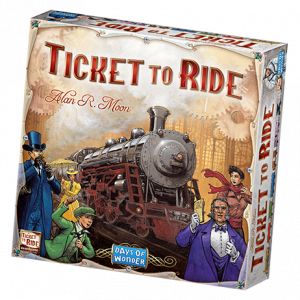 Ticket To Ride is a game published by Days of Wonder for 2-5 player ages 8 and up. It is a cross-country train adventure in which players collect and play matching train cards to claim railway routes connecting cities throughout North America.
The longer the routes, the more points they earn.
Additional points come to those who can fulfill their Destination Tickets by connecting two distant cities, and to the player who builds the longest continuous railway.
Age Range: All Ages
Snacks Provided: Yes