Youtube Program: Family Board and Card Game Day
Sunday, July 19, 2020
1:00 pm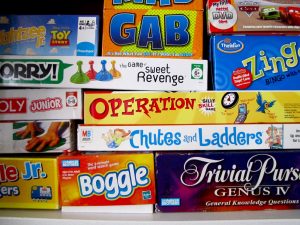 Learn how to play new and classic board games with Tori and Clara on Sunday, July 19th at 1 PM on the library Youtube channel: – https://www.youtube.com/user/campbellcolibrary
Games in the library collection will be chosen and highlighted with detailed instructions in how to play!
Re-Learn how to play games your know and love, and games that are now becoming classics to have on every home shelf!
We carry more than 300 board and cards games, so come and watch as we show you what the library has!
Game of the Month is Dragon Snacks: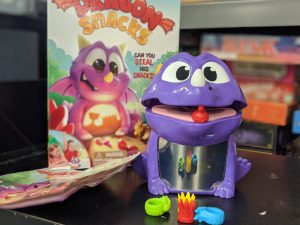 Dragon Snacks is a game published by Goliath Games for 2-4 player ages 4 and up.  This mischievous baby dragon ate too many treasures! Do you have what it takes to snatch his snacks? Watch his belly magically light up to view the treasures inside. When his nose horn lights up, reach down into his belly and try to remove the correct color treasure.
The first player to collect 3 treasures wins!
Age Range: All Ages
Snacks Provided: Yes