YouTube Program: Cincinnati Observatory
Thursday, July 16, 2020
6:00 pm
There are more stars in the sky than you can ever count. But you'll see that finding your way around the sky has never been this fun. Combining astronomy with memorable ancient myths, this program will make you think about the stars in a new way.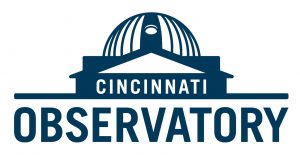 ---
The video for this program will be available on our YouTube channel at 6:00 pm on Thursday, July 16th.
Link to our YouTube channel – https://www.youtube.com/user/campbellcolibrary.
If you have any questions, please contact Morgan Lockard at mlockard@cc-pl.org.
Carrico/Fort Thomas Branch