YouTube Program: Bacchanal Steel Band
Sunday, July 26, 2020
6:00 pm
The Bacchanal Steel Band is Cincinnati's premiere Caribbean ensemble, featuring instruments made from 55-gallon oil barrels.  We have them performing for you on Sunday, July 26th on our YouTube channel!

The band has been entertaining and educating around the tri-state with it's combination of calypso, soca, reggae, pop, and classical music since 1998. Join us as the Bacchanal Steel Band takes us on a musical journey through Trinidad and Tobago where we will learn about steel pan and calypso music, learn about the instruments and different musical styles, and just enjoy their wonderful music!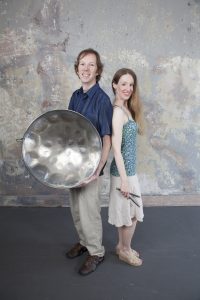 ---
The video for this program will be available on our YouTube channel at 6 pm on July 26.
Link to our YouTube channel – https://www.youtube.com/user/campbellcolibrary.
If you have any questions, please contact Chantelle at cphillips@cc-pl.org.