Tween Book Club – 'From the Desk of Zoe Washington' by Janae Marks
Friday, October 14, 2022
4:00 pm - 5:00 pm
Sometimes reading is more fun when you have others to talk to. Registering for this program puts you on a list to pick up a free copy of this month's club pick, From the Desk of Zoe Washington by Janae Marks, from the library.
Register for this program to get your copy of the book. If you can't pick it up at Newport, tell us your location choice using the special needs section of the registration form.
Starting September 9th, pick up your book from the library.
Read and enjoy the book at your own pace.
Come chat about this month's book and other books you love in person on October 14th at 4:00 pm at the Newport Branch.
This book club is for ages 8-14
---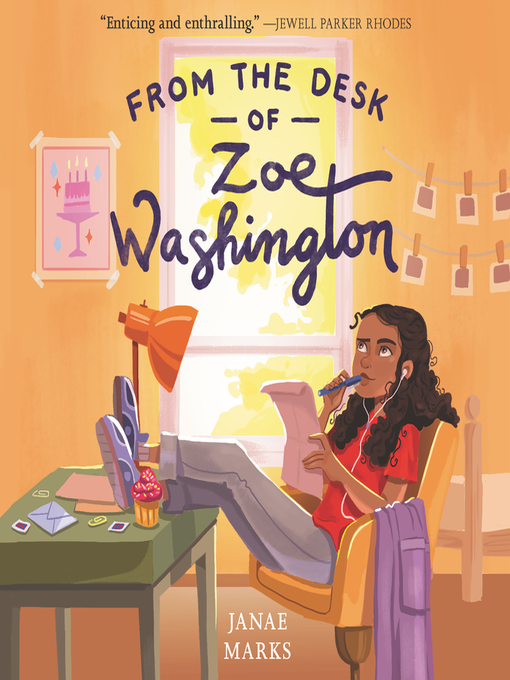 Zoe Washington isn't sure what to write. What does a girl say to the father she's never met, hadn't heard from until his letter arrived on her twelfth birthday, and who's been in prison for a terrible crime?
A crime he says he never committed.
Could Marcus really be innocent? Zoe is determined to uncover the truth. Even if it means hiding his letters and her investigation from the rest of her family. Everyone else thinks Zoe's worrying about doing a good job at her bakery internship and proving to her parents that she's worthy of auditioning for Food Network's Kids Bake Challenge.
But with bakery confections on one part of her mind, and Marcus's conviction weighing heavily on the other, this is one recipe Zoe doesn't know how to balance. The only thing she knows to be true: Everyone lies.
---
Please note any accommodation requests in the Special Needs section of the registration form.
If you have any questions, please contact Julia Manning at jmanning@cc-pl.org.
Meeting Room: Newport - Kinsella Community Room Main Level
Age Range: 8-14
Snacks Provided: Yes
Register for this event
Registrations are closed for this event.