Stargazers Club
Thursday, October 5, 2023
6:30 pm - 8:45 pm
There will be an annular solar eclipse on Oct. 15, 2023 that covers the western part of America. While not visible in Kentucky, there is still work to be done!
NASA supports the Eclipse Soundscapes Project, a group that is collecting observations on the day of the eclipse across the world. Through NASA's Citizen Scientists program, you will learn how to track and share information from your phone!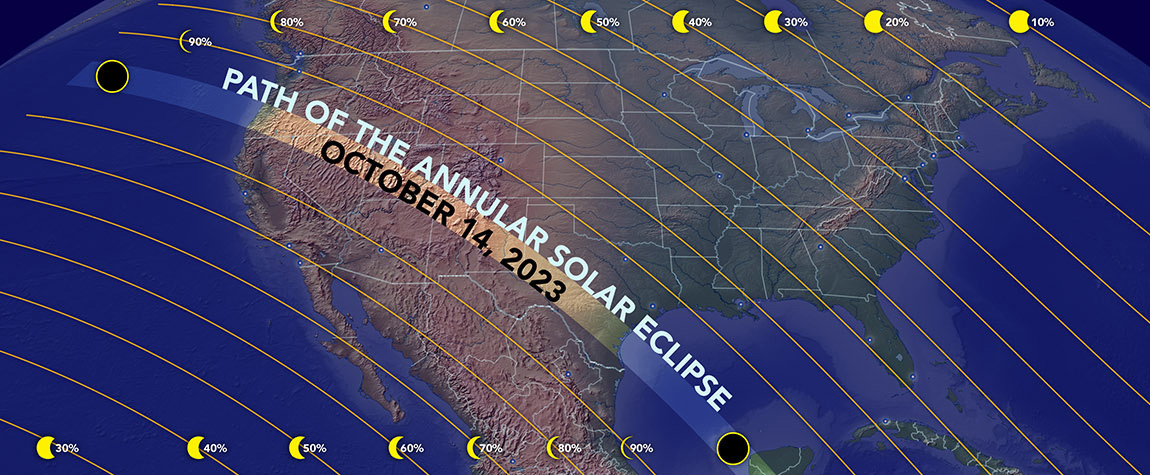 Join us at the Cold Spring Branch to learn about the Citizen Scientist program, and how you can give valuable information the day of the eclipse with your phone via the Globe Observer app. Join the library community so we can all share, upload and even study other data from across the county together.
If the night sky is clear, we will also take the time to study the night sky with the library Orion 6 telescope.
Please note any accommodation requests in the Special Needs section of the registration form. If you have any accommodation requests or questions please contact Clara at cgerner@cc-pl.org or csprograms@cc-pl.org
Check out ALL our programs in our online newsletter, https://www.cc-pl.org/connections.
Age Range: 18+
Register for this event