Signature Sneak Peek: Kentucky's Poet Laureate Silas House
Friday, September 15, 2023
2:00 pm - 2:45 pm
Campbell County is excited to welcome author Silas House. This informal afternoon event acts as a glimpse into the evening presentation. You will still get a chance to hear from House and get his autograph!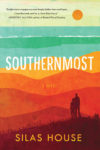 Click here to check our catalogue for copies of books by Silas House
Roebling Point Books will be available to purchase books onsite.
Please note any accommodation requests in the Special Needs section of the registration form.
​If you have any questions, please contact Amy at Acarroll@cc-pl.org
About the Author
Silas House is the New York Times bestselling author of seven novels (Clay's Quilt [2001], A Parchment of Leaves [2003], The Coal Tattoo [2005], Eli the Good [2009], Same Sun Here [2012], including his most recent, Lark Ascending, which was a Booklist Editors' Choice and is the winner of the 2023 Southern Book Prize. Four of his plays have been produced. He is also the author of the 2009 book of creative nonfiction Something's Rising (with co-author Jason Kyle Howard). In 2022 he was the recipient of the Duggins Prize, the largest award for an LGBTQ writer in the nation. The same year he was named Appalachian of the Year in a nationwide poll.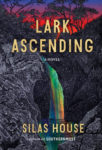 His writing has appeared recently in The Washington Post, The Atlantic, Time, Garden & Gun, The New York Times, Oxford American, Ecotone, Tri-Quarterly, and many more of the country's leading publications. House is a former commentator for NPR's "All Things Considered" and is the executive producer and one of the subjects of the documentary Hillbilly, winner of the LA Film Festival's Documentary Prize and the Foreign Press Association's Media Award; the film ran on Hulu, where it was seen by millions of viewers, and is now available to stream on all platforms. His 2018 novel Southernmost is currently in pre-production as a feature film.
Thank You!
Thank you to the Friends of the Campbell County Public Library for making Signature Series possible.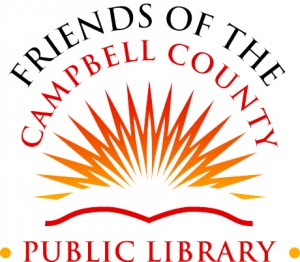 Friends of the Campbell County Public Library help by volunteering for a number of tasks from hosting library events to assisting staff with special projects. They seek to create public support for the library by keeping the community informed about library services.
Snacks Provided: Yes
Carrico/Fort Thomas Branch
Register for this event
Registrations are closed for this event.