Signature Series: Lilac Girls Author Martha Hall Kelly
Friday, October 18, 2019
7:00 pm - 8:00 pm
New York Times bestselling author Martha Hall Kelly will visit our Fort Thomas Branch on Friday, Oct. 18.  An autograph session and light refreshments will follow the talk.
Martha Hall Kelly is a native New Englander and author of Lilac Girls, which was an instant New York Times bestseller the week it was published in April 2016.
The beautiful debut novel is based on the true story of 72 Polish women who were imprisoned and experimented on at Ravensbruck Concentration Camp and how Caroline Ferriday, an American philanthropist and former actress, brought them to the U.S. for rehabilitation and the trip of a lifetime. Martha researched the story for over ten years; Publishers Weekly lauded it as "a page-turner, demonstrating the tests and triumphs civilians faced during war, complemented by Kelly's vivid description of history and excellent characters."
Martha worked as an advertising copywriter for many years, and she raised three wonderful children while researching and writing Lilac Girls. She's hard at work on two prequels to Lilac Girls. The first, The Last Roses, takes place in
WWI and tells the story of Caroline's mother Eliza's fight to help Russian refugees displaced by the revolution there. The second prequel takes place during the Civil War, and it tells the story of Caroline's ancestors, the incredibly philanthropic Woolsey women, staunch anti-abolitionists who tended to wounded soldiers on the Gettysburg battlefield.
Martha holds a degree in journalism from the Newhouse School at Syracuse University and a Master's degree in journalism from Northwestern University's Medill School.  She lives in Connecticut and Martha's Vineyard
Copies of Martha Hall Kelly's books will be available for purchase, through our partnership with Joseph Beth Booksellers.
The event is free and open to the public; however, free tickets must be requested in advance. Please phone 859.781.6166, ext. 31 to request your tickets; or, click the link at the top of this description to request tickets online. Tickets requested after Thursday, Oct. 3 will not be mailed, but will be available at the Will Call Desk @ the Carrico/Fort Thomas Branch on the evening of the event.
Campbell County Public Library would like to thank The Friends of the Campbell County Public Library for their support in making this program possible.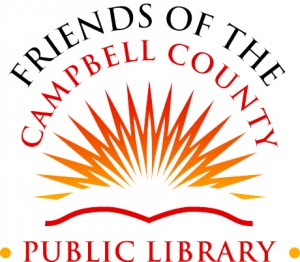 Snacks Provided: Yes
Carrico/Fort Thomas Branch