Science in Play2Go Kick Off!
Saturday, September 3, 2022
10:00 am - 4:00 pm
Learn through play at the library!  CCPL is teaming up with the Kentucky Science Center to bring Science in Play 2 Go to Campbell County.  Learn about shapes and numbers at the "Shop for Shapes" station.  Get creative on the Light Bright.  Put those engineering skills to use with the giant foam blocks.  The possibilities for education and fun our endless.  This exhibit runs Saturday, Sept. 3 – Sunday, Nov. 27.
Kick Off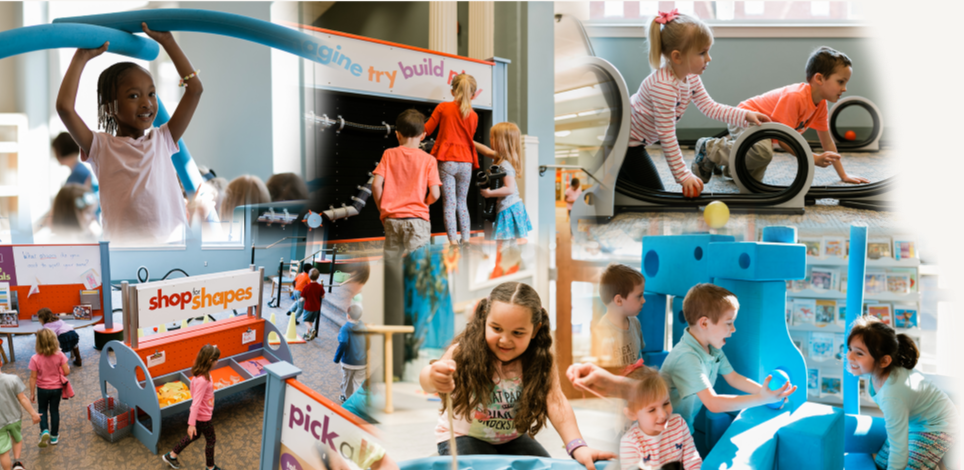 For our kick off event there will be extra fun all day!  Snacks, music, and more! Check out a book for a chance to win a set of magnetic tile blocks!
10-10:45 am- Science Themed Dance Party! Dance to some awesome science themed songs including favorites from "Sid the Science Kid", "Number Blocks", and "Ada Twist Scientist"
11-11:45 am- Blippi Watch Party- Get inspired to explore with Blippi! We will watch some of Blippi's best science episodes while coloring and playing with Blippi toys!
Noon-1:30 pm- Lunch and Learn- Take a break from all that playing to grab some pizza or chicken strips for lunch! Snacks and drinks will also be provided.
2-4 pm- Lego Free Play- Tired of building with our giant blue blocks? Sit down to build with some Legos.