Online Program: DIY Teen Skincare
Wednesday, April 29, 2020
3:00 pm - 8:00 pm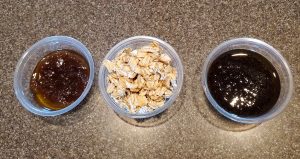 Learn how to make your own skincare products without leaving the comfort of your home! We will be learning how to make a brown sugar lip scrub, oat & honey face mask and a coffee eye mask.
Here is the list of supplies you will need:
Brown Sugar
Olive Oil
Honey
Oats
Used Coffee Grounds
There is also a document that contains the instructions and measurements for all of the recipes directly below.
The tutorial for this program will be accessible starting Wednesday, April 29 at 3:00 pm by visiting https://www.cc-pl.org/articles or www.youtube.com/user/campbellcolibrary.
Age Range: 11-19
Carrico/Fort Thomas Branch