If You Give a Kid a Book Club: 'Bake Infinite Pie with X+Y' by Eugenia Cheng
Thursday, December 14, 2023
4:30 pm - 5:00 pm
About the Book Club
Welcome to If You Give a Kid a Book Club: where you get to keep the books we read!
Register for this program to get your FREE copy of the book! One copy per family.

Starting November 9th, pick up your book and discussion questions from the library.

Read and enjoy the book at your own pace.

Come chat about this month's book and other books you love in the book club on December 14th at 4:30 pm.
About the Book
X + Y are dreaming of baking infinite pie. But they don't know if infinite pie is real. With the help of quirky and uber-smart Aunt Z, and a whole lot of flour and butter, X and Y will learn that by using math they can bake their way to success!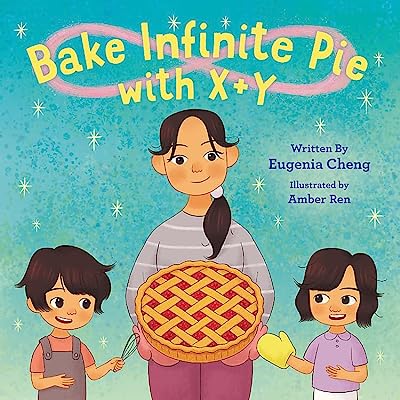 ---
Please note any accommodation requests in the Special Needs section of the registration form.
If you have any questions about our suggested age range or any other questions about this program, please contact Jennifer Gooch at jgooch@cc-pl.org.
Age Range: Grades K-5
Carrico/Fort Thomas Branch
Register for this event
Only register your child(ren).
Caretakers do not need to register to attend.
Registration opens Sunday, October 15th, 2023