Homeschoolers' Book Club: The Jungle Book by Rudyard Kipling
Tuesday, August 14, 2018
10:00 am - 11:00 am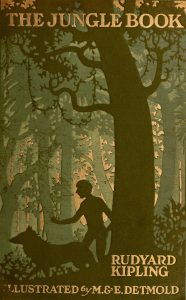 Join for our day-time, Homeschoolers' Book Club, ages 8 – 12. This month we will be reading As Brave As You by Jason Reynolds.
"Shares the author's famous jungle stories, including feral child Mowgli's brave fight against Shere Khan & how the mongoose Rikki-Tikki-Tavi protected a British family from cobras."
If you would like a copy of this book or more information about our club, talk to Rex at the Newport Library!
Meeting Room: Newport - Kentucky Room Main Level
Age Range: 8 - 12
Snacks Provided: Yes