Estate Planning and Living Wills 101
Wednesday, May 18, 2022
5:30 pm - 6:45 pm
Join us at the Alexandria Branch as Mike Keeney from Keeney/Atkins Law PLLC speaks about estate planning, living wills, powers of attorney and the beginning of the probate process that we all may face one day.
Let a trained estate lawyer teach you how to prepare for the future to ensure the least amount of trouble for your family during some rough times.  Please register as spots are limited.
Please note any accommodation requests in the Special Needs section of the registration form. If you have any accommodation requests or questions please contact Clara at cgerner@cc-pl.org.
Mike Keeney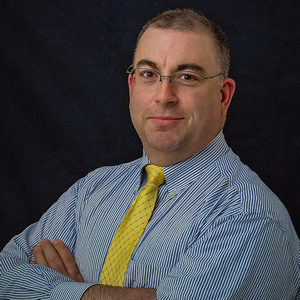 Michael Keeney founded Keeney Atkins Law in 2005, after having worked for two very well respected Northern Kentucky law firms. Mike's father, a small businessman who owned a grocery store, instilled in him the values of hard work and respect for the community. Today, Mike still focuses on helping small businesses start up, grow and succeed. In addition to counseling small businesses, Mike's practice involves an emphasis on estate planning and probate matters, real estate, and creditor/debtor rights.
Originally from St. Louis, MO, the Keeney family moved to Paducah, KY when Mike was 2 years old. Mike attained his Bachelor's of Arts in History at Western Kentucky University. Upon graduation, Mike was privileged to be appointed a Kentucky State Police Cadet and attended the Kentucky State Police Academy at the age of 21. Mike proudly served as a Kentucky State Trooper, was appointed the Public Affairs Officer for KSP Post 6, and after graduating from Chase College of Law, he served in the Commissioner's Legal Office as the only sworn officer and attorney in the state police. Mike, his wife, son and daughter are now proud residents of Boone County.
Mike began private practice in 2002 and opened his own office in 2005. He credits his ability to relate to his clients with plain spoken English as a key to his practice's growth. Mike believes that educating his clients as to their legal matters makes them more comfortable in making decisions and less intimidated by the legal process, be it opening a probate estate, petitioning for bankruptcy, or defending a lawsuit.
Keeney Atkins Law PLLC aspires to provide high quality, affordable, legal services in a manner that is adaptable to the clients' ever changing needs. We know that the traditional law firm model is outdated and clients demand direct contact and substantive work product from their attorneys. The firm's continued success is attributed to its commitment to working alongside its clients and providing straightforward advice while developing a relationship to achieve the clients' goals.
Keeney Atkins Law PLLC is dedicated to serving the legal needs of its many business and individual clients throughout the Greater Cincinnati and Northern Kentucky region. We appreciate your time and look forward to working with you.
Age Range: 18+
Register for this event
Registrations are closed for this event.