Cup of Crime: 'The Night She Disappeared' by Lisa Jewell
Wednesday, September 13, 2023
7:00 pm - 8:00 pm
Cup of Crime is a book club that meets once per month. For adults who love reading mysteries and spooky stuff!
---
This month's book: The Night She Disappeared by Lisa Jewell!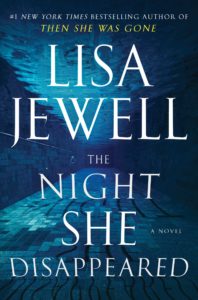 "2017: 19 year old Tallulah is going out on a date, leaving her baby with her mother, Kim.
Kim watches her daughter leave and, as late evening turns into night, which turns into early morning, she waits for her return. And waits.
The next morning, Kim phones Tallulah's friends who tell her that Tallulah was last seen heading to a party at a house in the nearby woods called Dark Place.
She never returns.
2019: Sophie is walking in the woods near the boarding school where her boyfriend has just started work as a head-teacher when she sees a note fixed to a tree.
'DIG HERE' . . .
A cold case, an abandoned mansion, family trauma and dark secrets lie at the heart of Lisa Jewell's remarkable new novel." – Goodreads.com
---
Please note any accommodation requests in the Special Needs section of the registration form.
Check out all our programs in our online newsletter, at https://www.cc-pl.org/connections.
If you have any questions, please contact Danielle at dheiert@cc-pl.org or all Cold Spring programmers at csprograms@cc-pl.org.
*Zoom option available for those who wish to join virtually. Please contact Danielle to set up Zoom meeting.
Age Range: 18+