City BBQ Food for Thought Series: The Meaning of Freedom: The Underground Railroad from a Regional and Local Perspective
Tuesday, February 25, 2020
6:30 pm - 8:30 pm
The City Barbeque Food for Thought Series is returning for the seventh year, bringing great food and fantastic talks to our Cold Spring Branch
The Meaning of Freedom: The Underground Railroad from a Regional and Local Perspective with Dr. Eric Jackson
As a result of the recently released film titled "Harriet" (which explores the life and legacy of Harriet Tubman), the history of the Underground Railroad remains a dominant and important image in the minds and hearts of thousands of Americans today. However, the most common vision that many people have retained about this topic and period in American history is of one, two, three, or four fugitive enslaved persons of color being assisted in their escape plans by one or two well-meaning, progressive whites, especially Quakers, to ultimately gain freedom. Without question such episodes did occur but there are an abundance of historical evidence that exist which demonstrates that hundreds of Free Black Americans aided numerous enslaved African Americans in their freedom journey. This presentation/discussion is focused on these often competing perspectives from a regional and local viewpoint.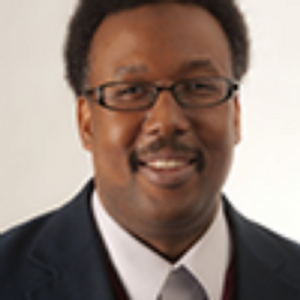 With almost twenty-five years of academic experience at the university level, Dr. Jackson teaches in the fields of American and African American History/Studies, Race Relations, and Peace Studies. He has over fifty publications, including in journals such as Africology: The Journal of Pan African Studies, the Journal of African American History, and the International Journal of World Peace. Dr. Jackson recently received two awards for his community outreach work: the Goodwill Ambassador for the Golden Rule Award (2016) and the Second International World Civility Award from IChange Nations (2017).
City Barbeque is serious about supporting our community teammates and neighbors; giving back to local charities and non-profits; and celebrating life's happy moments in a fun, family-friendly environment.  The Campbell County Public Library is thankful for our partnership these past seven years!
Age Range: 18+