CANCELED: City BBQ Food for Thought Series: Beyond the Chair: Looking at Other Notable Contributions from Our Region's Shakers
Tuesday, March 24, 2020
6:30 pm - 8:30 pm
Due to the health risks surrounding COVID-19, all library programs scheduled to take place through May have been canceled. The health and safety of our patrons and staff are our top priority.  Please visit https://www.cc-pl.org/coronavirus for additional information.
The City Barbeque Food for Thought Series is returning for the seventh year, bringing great food and fantastic talks to our Cold Spring Branch.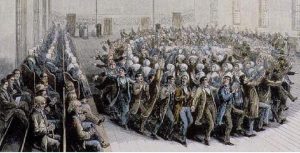 Beyond the Chair: Looking at Other Notable Contributions from Our Region's Shakers with Dr. Carol Medlitcott
Dr. Carol Medlicott of the NKU History and Geography Department returns to talk about the Shakers once more.  The talk will focus on the surprising innovations in marketing and growth that became more widespread later in American history.  This leads to the questions of how such a forward thinking group can disappear as a movement in our country.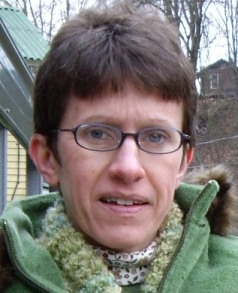 Dr. Medlicott came to the NKU Department of History and Geography in 2005. Prior to coming to NKU, Dr. Medlicott completed a post-doctoral fellowship at Dartmouth College and taught at the University of Southern California. Her teaching and research interests are broad, including both human-environmental geography and East Asian studies. Much of her current research focuses on historical geographies of the North American frontier and of early American religious groups. Dr. Medlicott is widely published on a range of topics in cultural and historical geography. She is the editor of Communal Societies, a peer-reviewed journal.
City Barbeque is serious about supporting our community teammates and neighbors; giving back to local charities and non-profits; and celebrating life's happy moments in a fun, family-friendly environment.  The Campbell County Public Library is thankful for our partnership these past seven years!
Age Range: 18+