City Barbeque Food for Thought Series: Radical Republicanism in High Renaissance Florence – The Tragedy of Girolamo Savonarola
Tuesday, May 21, 2024
6:30 pm - 8:00 pm
Dr. William Landon returns to the Cold Spring Branch to once again for the 11th Annual City BBQ Food for Thought Lecture Series to talk about Girolamo Savonarola.  From 1494-1498, the city of Florence, Italy, experienced an intense revival of its Republican Traditions.  Girolamo Savonarola, a Dominican Friar (and Prophet), guided the city's renewal, but international politics and Florence's enemies brought that brief moment to a close in May of 1498, when Savonarola and two of his brothers were executed as villains. Register now as spots are limited.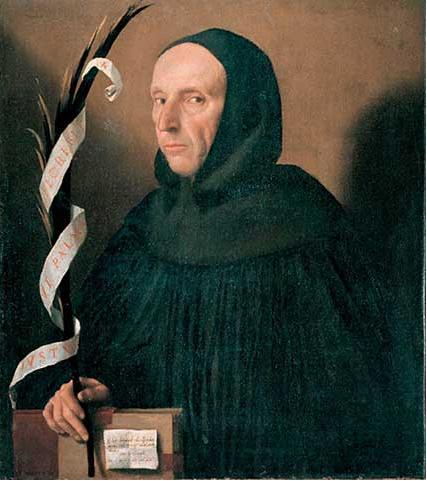 Please note any accommodation requests in the Special Needs section of the registration form. If you have any accommodation requests or questions please contact Clara at cgerner@cc-pl.org or csprograms@cc-pl.org
Check out ALL our programs in our online newsletter, https://www.cc-pl.org/connections.
About the Presenter: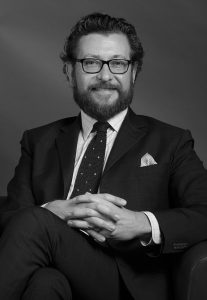 Landon is a scholar of European history and an international authority on the life and times of Niccolò Machiavelli. He has published two monographs, Lorenzo di Filippo Strozzi and Niccolò Machiavelli: Patron, Client and the "Pistola fatta per la peste" (University of Toronto Press, 2013) and Politics, Patriotism, and Language: Niccolò Machiavelli's "Secular Patria" and the Creation of an Italian National Identity (Peter Lang, 2005). The attention that Dr. Landon drew to Lorenzo di Filippo Strozzi has re-invigorated Italian and Anglophone scholarship dedicated to the famous, but historically neglected, Strozzi.
In the past few years, Dr. Landon has dedicated a good deal of his scholarly energy to bringing Machiavelli's contributions to western political thought to the public's attention by writing and performing Books That Matter: The Prince for The Great Courses. He has also written and performed a very successful series on The Borgia Family for Audible, which objectively re-assesses their notorious legacy. At the moment, Dr. Landon has written a new video series for The Great Courses on The Medici Family and their impact on the Renaissance that is in our catalog.
Dr. Landon also has a keen interest in the ways in which Machiavellian politics appear in our contemporary environment. He provided the foreword for "Nick Machiavelli's" The Politician ("Nick" is an active Canadian politician who published his book using a nom de plume—because he feared that the secrets he revealed would lead to recrimination). And, Dr. Landon has just finished his contribution to the forthcoming book, Machiavelli Pop (Palgrave), tentatively titled: "The Secretary and the President, or, Machiavelli, Trump and The Prince".
For those that can't attend in-person:
The talk will be filmed by Campbell Media and airs the following week on Sunday and Wednesday at 4:30 PM on CCMC (Cincinnati Bell Ch. 810 and Spectrum Ch. 202).  It is also available on the Campbell Media Website or the Campbell Media App on Apple TV and Roku.
About our Community Partners:
Campbell Media is a service of the Campbell County Cable Board. The Cable Board was created by an Interlocal Agreement between the Campbell County Fiscal Court and 11 local cities within the County. The member cities are Highland Heights, Alexandria, Bellevue, Southgate, Wilder, Silver Grove, Melbourne, Crestview, Woodlawn, California, Mentor and Fiscal Court serving the unincorporated county. The Cable Board administers the cable television franchise agreement with Spectrum and Cincinnati Bell Extended Territories. The Board is made up of representatives from government agencies.
Our goal at Campbell Media is to reach out to our community and provide a wide range of media tools and mechanisms while maintaining a direct outlet for community programming through cable channels.
"We're proud to serve the flavor of America. Every day, we're smoking tastes of the nation, from Kansas City to the Carolinas, and sharing our passion for the art and soul of BBQ."
"We're serious about supporting our friends and neighbors in the communities we serve. That's why we host thousands of fundraisers for local charities and nonprofits every year (and donate 10% of our pre-tax profits)."  – Rick, CEO and Founder
Age Range: 18+
Snacks Provided: Yes
Register for this event
Registration opens Friday, March 22nd, 2024