A Novel Idea Book Club The Raven Boys by Maggie Stiefvater
Thursday, June 14, 2018
4:00 pm - 5:00 pm
A Novel Idea is a book club for teens featuring young adult literature of various genres. Read the book, gather your thoughts/opinions/comments, and join in the discussion on this month's book!
"There are only two reasons a non-seer would see a spirit on St. Mark's Eve," Neeve said. "Either you're his true love . . . or you killed him."
It is freezing in the churchyard, even before the dead arrive.
Every year, Blue Sargent stands next to her clairvoyant mother as the soon-to-be dead walk past. Blue herself never sees them—not until this year, when a boy emerges from the dark and speaks directly to her.
His name is Gansey, and Blue soon discovers that he is a rich student at Aglionby, the local private school. Blue has a policy of staying away from Aglionby boys. Known as Raven Boys, they can only mean trouble.
For as long as she can remember, Blue has been warned that she will cause her true love to die. She never thought this would be a problem. But now, as her life becomes caught up in the strange and sinister world of the Raven Boys, she's not so sure anymore.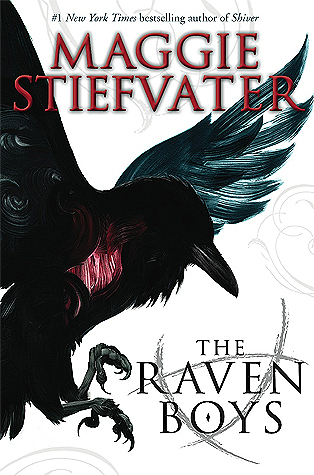 Age Range: 12-18
Snacks Provided: Yes
Carrico/Fort Thomas Branch