Tuesday Book Club: 'Jane Eyre' by Charlotte Bronte
Tuesday, August 16, 2022
10:00 am - 11:30 am
The Tuesday Book Club meets on the third Tuesday of every month (with an exception here and there).  We discuss a wide variety of genres but focus on popular fiction and nonfiction.  Contact Amy Carroll Acarroll@cc-pl.org with any questions.
***Please note that this month the Tuesday Book Club will be meeting in the library breakroom due to the election.  Please ask at the Patron Services Desk for directions.
Jane Eyre by Charlotte Brontë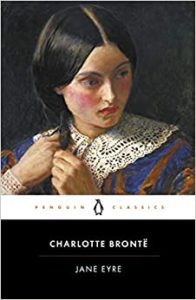 Orphaned as a child, Jane has felt an outcast her whole young life. Her courage is tested once again when she arrives at Thornfield Hall, where she has been hired by the brooding, proud Edward Rochester to care for his ward Adèle. Jane finds herself drawn to his troubled yet kind spirit. She falls in love. Hard.
But there is a terrifying secret inside the gloomy, forbidding Thornfield Hall. Is Rochester hiding from Jane? Will Jane be left heartbroken and exiled once again?
Snacks Provided: Yes