YouTube Program: Tech Tutorial: Learning Express Library — Career and Test Preparation
Thursday, November 5, 2020
6:00 pm
Join Adult/Teen Services Librarian Morgan Lockard in this tutorial exploring more options in Learning Express Library to help you achieve your educational and career goals.
Learning Express has resources and practice tests to help you prepare for a variety of common national exams, tests and licensing including GED, GRE, LSAT, PRAXIS, NCLEX, Real Estate, technical careers and more. All of it is free through the library!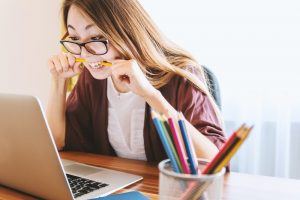 ---
The video for this program will be available on our YouTube Channel at 6 pm on November 5th.
Link to our YouTube channel – ​https://www.youtube.com/user/campbellcolibrary​/playlists.
If you have any questions, please contact Morgan Locakrd at mlockard@cc-pl.org
Carrico/Fort Thomas Branch