Youtube Program: Gingerbread House Build Challenge
Friday, December 18, 2020
12:00 pm
Tis the season to be jolly…..  What says Christmas more than a bad attempt at a Gingerbread House?  Get out your gingerbread, icing, and gumdrops as it is time for another Staff challenge.  See what the staff of Cold Spring can come up with, and see who is best at building a house with food.
The winner will be decided by comments on the YouTube video and by staff after the video is post on Friday, December 18th. Who will win? You help decide!
Patrons are also welcome to join in on the fun, and post their own attempts on social media, and please share it with us at the Campbell County Public Library!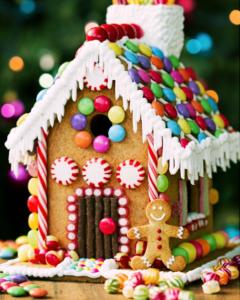 The video for this program will be available on our YouTube channel at 12 PM o​n ​December 18th.
Link to our YouTube channel – ​https://www.youtube.com/user/campbellcolibrary​.
If you have any questions, please contact Clara Gerner at cgerner@cc-pl.org
Age Range: 18+