Youtube Program: Favorite Comfort Food Recipes of Cold Spring Staff
Friday, January 15, 2021
12:00 pm
It's been a rough last year, so let's celebrate the new one with the Cold Spring Staff sharing their favorite comfort food recipes!  See what sort of dishes that staff makes when they need something to chase away the blues, and warm up the belly!
The recipes will be shared on the YouTube video posted on Friday, January 15th.  
Patrons are also welcome to join in on the fun, and post their own comfort food recipes on social media, and please share it with us at the Campbell County Public Library!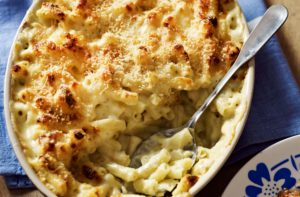 The video for this program will be available on our YouTube channel at 12 PM o​n ​January 15th.
Link to our YouTube channel – ​https://www.youtube.com/user/campbellcolibrary​.
If you have any questions, please contact Clara Gerner at cgerner@cc-pl.org
Age Range: 18+