Tween Book Club – 'Tristan Strong Punches a Hole in the Sky' by Kwame Mbalia
Friday, February 11, 2022
4:00 pm - 5:00 pm
Sometimes reading is more fun when you have others to talk to. Registering for this program puts you on a list to pick up a free copy of this month's club pick, Tristan Strong Punches a Hole in the Sky, by Kwame Mbalia, from the library.
Register for this program to get your copy of the book. If you can't pick it up at Newport, tell us your location choice using the special needs section of the registration form.
Starting January 14th, pick up your book from the library.
Read and enjoy the book at your own pace.
Come chat about this month's book and other books you love in person on February 11th at 4:00 pm at the Newport Branch.
This book club is for ages 8-14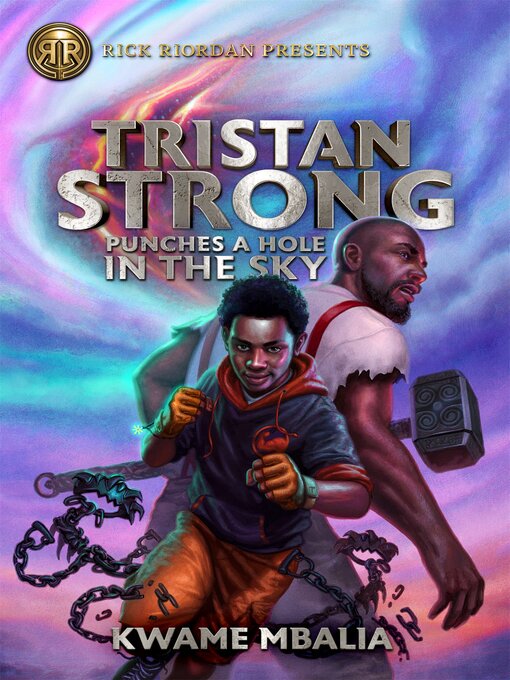 ---
Seventh grader Tristan Strong feels anything but strong ever since he failed to save his best friend when they were in a bus accident together. All he has left of Eddie is the journal his friend wrote stories in. Tristan is dreading the month he's going to spend on his grandparents' farm in Alabama, where he's being sent to heal from the tragedy.
But on his first night there, a sticky creature shows up in his bedroom and steals Eddie's notebook. Tristan chases after it—is that a doll?—and a tug-of-war ensues between them underneath a Bottle Tree. In a last attempt to wrestle the journal out of the creature's hands, Tristan punches the tree, accidentally ripping open a chasm into the MidPass, a volatile place with a burning sea, haunted bone ships, and iron monsters that are hunting the inhabitants of this world.
Tristan finds himself in the middle of a battle that has left black American folk heroes John Henry and Brer Rabbit exhausted. In order to get back home, Tristan and these new allies will need to entice the god Anansi, the Weaver, to come out of hiding and seal the hole in the sky. But bartering with the trickster Anansi always comes at a price.
Can Tristan save this world before he loses more of the things he loves?
---
If Campbell County is ORANGE or above on the Kentucky Department for Public Health's COVID-19 Dashboard, everyone, age 2 or older, who attends library programs are required to wear masks.
Please note any accommodation requests in the Special Needs section of the registration form.
If you have any questions, please contact Julia Manning at jmanning@cc-pl.org.
Meeting Room: Newport - Kinsella Community Room Main Level
Age Range: 8-14
Register for this event
Registrations are closed for this event.