The Beauty in Breaking: Virtual Author Talk with Michele Harper
Monday, August 22, 2022
9:00 pm
Join us for an enlightening discussion with Dr. Michele Harper as she highlights the lessons learned on her inspiring personal journey of discovery and self-reflection as written in her New York Times Best Selling memoir, The Beauty in Breaking. 
Register for this author talk and check out other online author talks here: https://libraryc.org/ccpl
Check out the book by clicking here.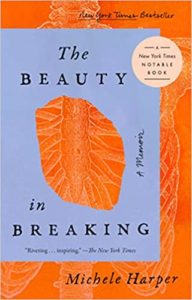 The Beauty in Breaking tells the story of Dr. Harper, a female, African American, ER physician in an overwhelmingly male and white profession. Brought up in Washington, D.C., in a complicated family, she attended Harvard, where she met her husband. They stayed together through medical school until two months before she was scheduled to join the staff of a hospital in central Philadelphia when he told her he couldn't move with her. Her marriage at an end, Harper, began her new life in a new city, in a new job, as a newly single woman.
The Beauty in Breaking speaks about how each of us are broken—physically and emotionally, how we go about recognizing those breaks, how we try to mend them, and where we go from there as all equally crucial parts of the healing process. You are invited to a riveting and powerful conversation of self-healing with Q&A to follow!