Take & Make: Ceramic Coffee Mugs
Friday, August 20, 2021
12:00 pm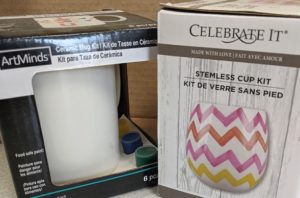 Make a mug that says "You", or anything you want it to!  Design a masterpiece to drink your favorite morning coffee with this easy to do kit.  It has all the supplies needed for a creative visionary to capture their soul on a cup for all to see!
Registration is required for this at home craft program. The program includes Take & Make bags that provide all supplies and instructions needed to make the craft. Take & Make bags are available for pickup starting a week before the craft program on Friday, August 13th for those who have registered.
Please note this program is for ages 18+ only!
If you have any questions, please contact Clara at cgerner@cc-pl.org
Register for this event
Registrations are closed for this event.