Skill Check: Star Wars!
Tuesday, May 30, 2023
4:30 pm - 5:30 pm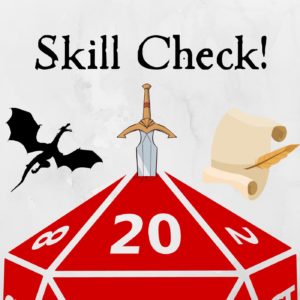 Skill Check is a new club for teens who want to hone their skills in Dungeons and Dragons and other tabletop role-playing games.  Each month we'll look at a different topic from the perspective of both new players and experienced players.  All skill levels are welcome.  This month, we'll be learning about Edge of the Empire, the Star Wars Roleplaying System!
If you have any questions, please contact Natalie at nshadrick@cc-pl.org. Please see all our program offerings in our online newsletter at https://www.cc-pl.org/connections.​
Age Range: 11-19
Carrico/Fort Thomas Branch