Shaking Up Shakespeare: 'The Sonnets' Musical Performance with The Shakespeare Trio
Wednesday, May 17, 2023
6:00 pm - 8:00 pm
Join us at the Cold Spring branch as we celebrate the 400th anniversary of the publication of Shakespeare's First Folio!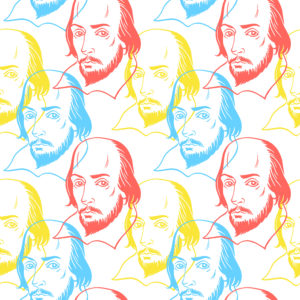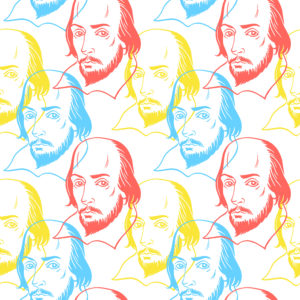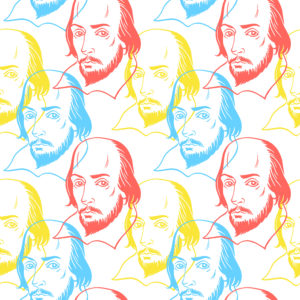 Shaking Up Shakespeare is a year-long series taking place at the Cold Spring branch, where we will Shake Up the ways in which you view Shakespeare. Shakespeare's works are timeless and have been the inspiration for many of our favorite modern-day tales. Join us each month as we explore four of Shakespeare's most popular works through classroom-style discussions, theatrical performances, and popular movies inspired by the plays!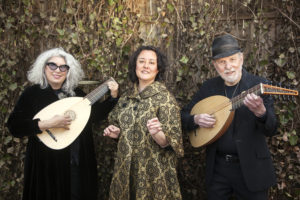 This month, join us for a special performance by The Shakespeare Trio! Enjoy hearing select sonnets performed live, re-creating the music as Shakespeare's audience would have heard it. Through lute and vocals, you will be transported into an emotional portrait of Shakespeare's time that is as potent now as it was then. Music, a universal language, opens a doorway to a rediscovery of Shakespeare's poetry.
About the Performers: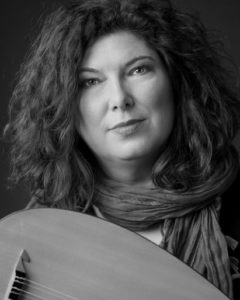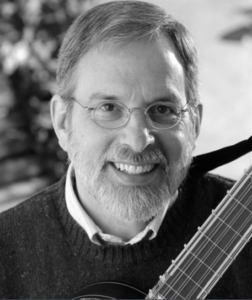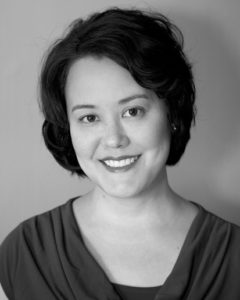 Renaissance lute players Tina Gutierrez and Rodney Stuckey team up with actress Suz Flemming-Smith to perform as The Shakespeare Trio. Their program combines music that was likely used in Shakespeare's original productions with text from the corresponding scripts and music that would have been know to Shakespeare audiences.  The program is an embodiment of early music research that identifies the songs Shakespeare alludes to in his plays; it is intended to be a small scale recreation of the multi-layered, sensual experience of Shakespeare's original patrons.
When Shakespeare's plays were realized on the Elizabethan stage, they were full of popular music of the day. Shakespeare used music to frame the emotion of a scene, to joke with the audience, and to imply meanings.  The original audiences at the Globe had an elevated experience: music, a powerfully evocative art form, was used in conjunction with Shakespeare's sublime poetry.  A modern audience misses much in the omission of this musical dimension.
The Shakespeare Trio is a part of The Shakespeare Band. To learn more about The Shakespeare Trio or The Shakespeare Band, visit their website.
What is The First Folio?
The First Folio, officially titled Mr. William Shakespeare's Comedies, Histories, & Tragedies, is a collection of Shakespeare's works. Published in 1623, seven years after Shakespeare's death, the First Folio is considered to be one of the most influential books in history. The First Folio contains plays which had never before appeared in print, including As You Like It, Julius Caesar, Macbeth, The Tempest, and many more. Without the First Folio, 18 of Shakespeare's plays might have been lost forever.
To learn more about the First Folio, please visit the Folger Shakespeare Library.
Where can I read Shakespeare's works?
You can find Shakespeare's many works in our collection, both in physical and digital formats! Search by specific title or by author in the library's catalog to place items on hold.
Some of Shakespeare's works are always available in our digital collection! Visit Kentucky Libraries Unbound and log in with your library card number, or search "Shakespeare" in the Libby by Overdrive app! If you have never used Libby or Kentucky Libraries Unbound and are unsure how to get started, visit any of our branches to speak with an Information Services librarian for assistance.
To view a complete list of Shakespeare's works, please visit the Folger Shakespeare Library.
Upcoming Events:
Our discussion on The Sonnets continues in June!
On June 21st, Ronnie Chamberlain from Northern Kentucky University's School of the Arts joins us to discuss theatrical costume design for Shakespearean productions! Registration opens on Saturday, April 22nd.
Join us on July 26th as we begin discussing The Taming of the Shrew! The first 15 registrants will receive a free copy of No Fear Shakespeare: The Taming of the Shrew, so make sure to reserve your spot! Registration opens on Saturday, May 27th.
Our discussion of The Taming of the Shrew continues in August and September!
On August 23rd, join us for a theatrical performance by our friends at Kentucky Shakespeare! Enjoy seeing key scenes from The Taming of the Shrew brought to life. Registration opens on Saturday, June 24th.
On September 20th, experience this classic tale on the big screen with a modern-day film retelling of The Taming of the Shrew! Registration opens on Saturday, July 22nd.
This event is open to all ages.
---
Please note any accommodation requests in the Special Needs section of the registration form.
Check out all our programs in our online newsletter, at https://www.cc-pl.org/connections.
If you have any questions, please contact Danielle at dheiert@cc-pl.org or all Cold Spring programmers at csprograms@cc-pl.org.
Age Range: All Ages
Register for this event
Registrations are closed for this event.