Parker Academy Project Roundtable
Thursday, May 11, 2023
6:00 pm - 8:00 pm
Join Dr. William Landon from the NKU History and Geography Department as he leads a roundtable discussion with NKU students that are part of the Parker Academy Project.
"It is easier to build strong children than to repair broken men." This quote from Frederick Douglass simply states the philosophy by which the Parker family lived. The Parker Academy was a school founded in 1839 in New Richmond, Ohio, by Daniel and Priscilla Parker. Originally known as Clermont Academy, it is believed to be one of the first schools in the United States to offer fully integrated classrooms that were open to anyone that desired an education – no matter the age, gender, race, or ideology.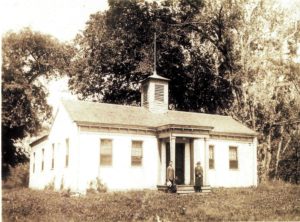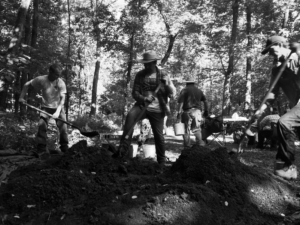 The story of the Parker family and their school needs to be told. The Parkers were pioneers of their time; establishing such a school over twenty years before the Civil War even began. The preparatory school was a safe haven for its numerous students, many of whom were runaway slaves. Despite backlash from pro-slavery advocates, the Parkers were determined to offer a genuine education to any and all students. In a time plagued with racism, slavery, and crippled by the devastating effects of the Civil War, the ability to achieve an education regardless of color or gender was an opportunity unheard of in the United States at that time. In the midst of one of the country's darkest moments, the Parker Academy was a beacon of hope, freedom, and resistance, in a small town on the Ohio River that divided the North and South. 
Please note any accommodation requests in the Special Needs section of the registration form. If you have any accommodation requests or questions please contact Clara at cgerner@cc-pl.org or csprograms@cc-pl.org
Check out ALL our programs in our online newsletter, https://www.cc-pl.org/connections.
The Research Experiences for Undergraduates (REU) Parker Academy project is sponsored by the National Science Foundation. This multidisciplinary collaboration among historians, geographers, and anthropologists (archaeology and ethnography) engages diverse student participants in research exploring important problems of race, gender equality, and social justice in American History through archaeological excavations and archival research at the Parker Academy site in southern Ohio. The Parker Academy NSF REU is directed by Dr. William J. Landon and Dr. Sharyn Jones. The program provides an exciting and unique educational experience for undergraduates through hands-on research with an opportunity to earn academic credit. By participating in this project students will learn about archival research, US History, GIS, and archaeology as they gain practical skill-based knowledge that transcends disciplinary boundaries.
Age Range: 13+
Register for this event
Registrations are closed for this event.