Homeschool STEAM Blast! Visit from the Cincinnati Zoo
Tuesday, February 11, 2020
2:00 pm - 3:00 pm
The Cincinnati Zoo is coming to the Cold Spring Branch to teach middle and high school aged Homeschool teens about the importance of biodiversity in our world.  They will be bringing at least two animals to use as examples to teach us about the importance of biodiversity through discussion, an optional activity and animal encounters.  Biodiversity is "the variety of life on Earth, reflected in the variety of ecosystems and species, their processes and interactions, and the genetic variation within and among species." Biodiversity is important to maintain livable conditions on Earth by providing ecological services such as pollination, decomposition, providing food, erosion and flood control, and oxygen production. Register now as spots are limited.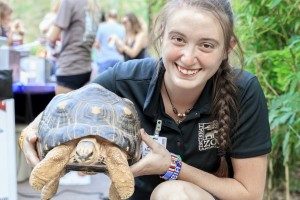 The Frisch's Zoo on the Move brings the animal and education to you!
Frisch's Zoo on the Move is available to schools, home school co-ops, and pre-schools during the traditional school day and school year only. All programs are based on academic standards with pre and post activities.
Here is a link to the lesson plan
Age Range: 11-19